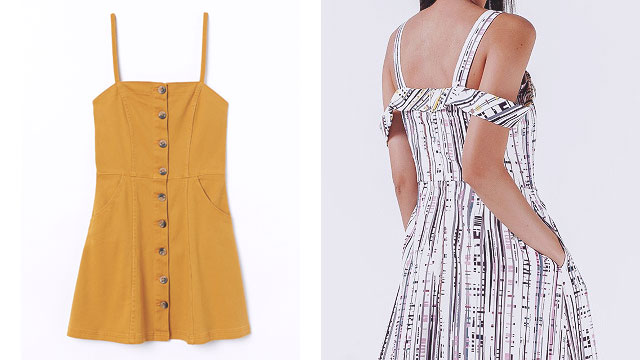 What is the appropriate response when someone compliments your dress? "Thanks..." A) "I got it at (insert store name here)." B) B) "It has pockets!!!!" Ding ding ding! We have a winner! Such a response is usually accompanied by sticking your hands inside said pockets, just to prove they do exist. All jokes aside, there's nothing quite as handy as a dress with pockets. Dresses are (secretly) the lazy girl's best friend-you can slip them on without a second thought and you don't even have to think of what bottoms to wear. And then you add pockets to the mix, which means less space taken up in your bag, a place to put your hands, and a handy holder for your phone. Pure genius.
ADVERTISEMENT - CONTINUE READING BELOW
Here are 10 dresses with pockets you can shop now:
1. Anilo Dress
P1,590, Solana, available online
We can't take our eyes off the gorgeous backless design on this A-line dress from local brand Solana. The chic, boho-style material comes in dark gray, light lavender, fresh cream, and pastel blue. Pair it with some cute slides for a look that's perfect for Sunday brunch.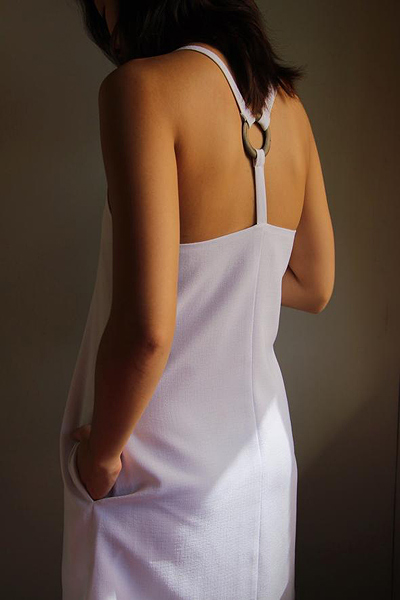 2. Suzy
P800, Twill Cavern, available online
This pretty frock from Twill Cavern sports 2019's color of the year in a soft hue. Who knows? It might just bring you good luck! The ribbons on the shoulders and waistline will give your look a delicate, feminine touch. It'll look great paired with dainty stud earrings and other tiny accessories.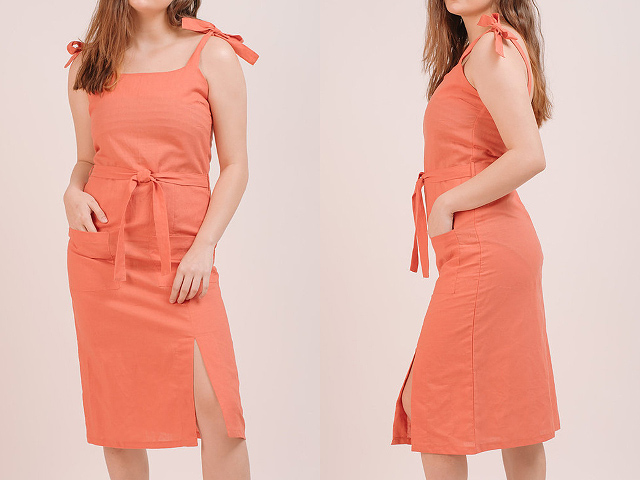 ADVERTISEMENT - CONTINUE READING BELOW
3. Beyond25 Camilla Dress
P2,998, Plains & Prints
Who says formal dresses can't have pockets? Wear this asymmetrical maxi dress from Plains & Prints' Beyond25 line to your next big event. It features a unique abstract pattern that's sure to make you stand out from the crowd. We know that fancy clutch you bring to formal occasions can't hold all your essentials, so the pockets on this piece will be a total lifesaver.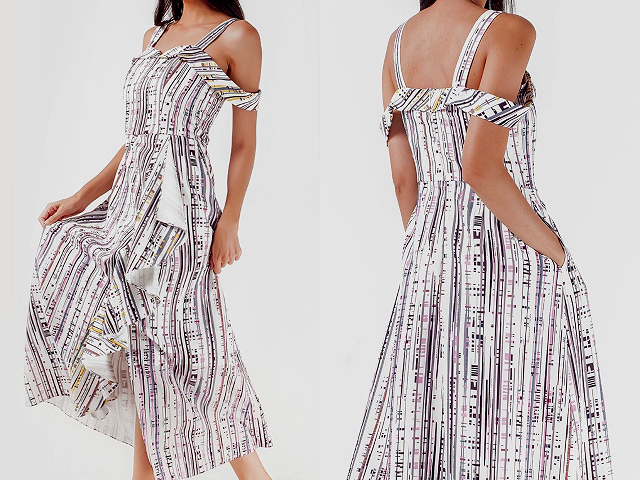 ADVERTISEMENT - CONTINUE READING BELOW
4. Oversized Printed Dress
P3,295, Zara
An oversized dress like this one from Zara is perfect for when you want to be all dressed up, but know you'll be eating a big meal. The bold pattern and colorway are reminiscent of 1960s mod fashion and will have you turning heads. Plus, the loose fit will ensure that no one will notice that you secretly stuffed all your belongings in your pockets.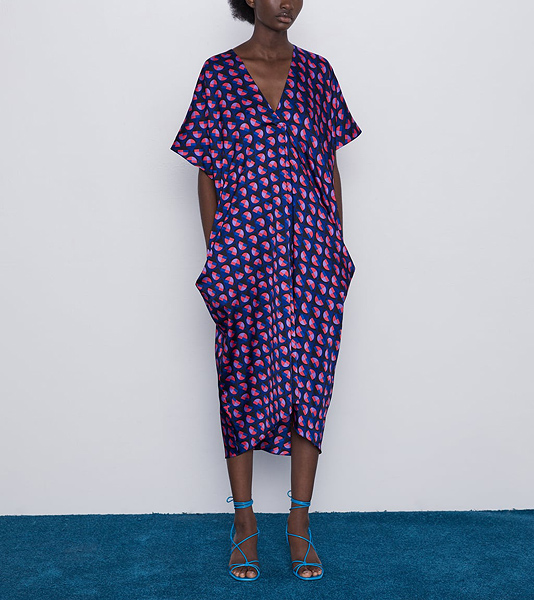 ADVERTISEMENT - CONTINUE READING BELOW
5. Short Shirt Dress
P2,295, Mango
This shirt dress from Mango has the same casual elegance as a sleek button-down shirt, but with all the benefits of a dress-a.k.a no pants. You can dress it up with some bold colored heels (the cream shade will go with anything!) or dress it down with your go-to sneakers. You'll love slipping the loose, lightweight material on when it's humid out.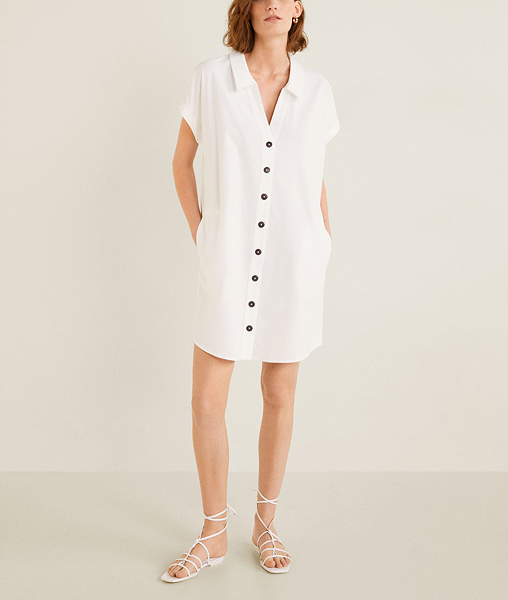 ADVERTISEMENT - CONTINUE READING BELOW
6. Shirred Midi Dress With Straps
P1,895, Pull&Bear
Peep the silhouette of this midi dress from Pull&Bear: tight on the bodice, but loose from the waist down--perfect to show off your curves while hiding your post-lunch bloat. It's got two huge pockets right in the front that'll easily fit your phone, wallet, keys, and other necessities--who needs a bag when you've got this dress?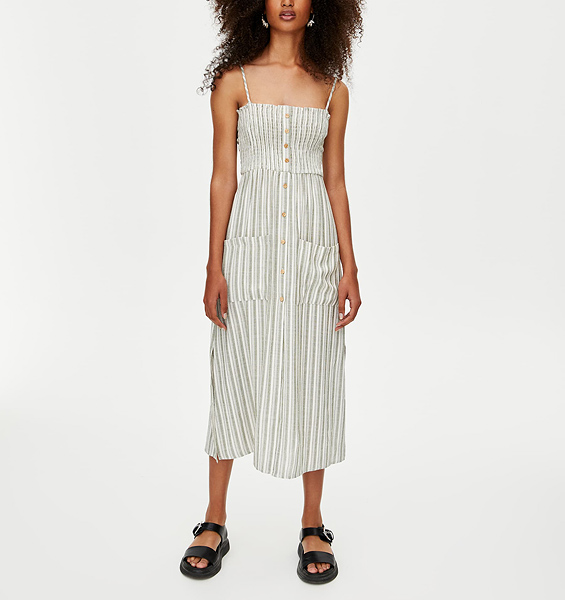 ADVERTISEMENT - CONTINUE READING BELOW
7. Asha Honi Dress
P1,800, Meraki Bowy, available online
You'll love throwing this dress from Meraki Bowy on when you want to look like you tried, but just don't have the time. It's made from a stretchy polyester material that's super comfy on the body and allows the pockets to hold lots of loose items. The ruffled hem gives this one a dainty touch and will draw attention to your legs (and your cute shoes!).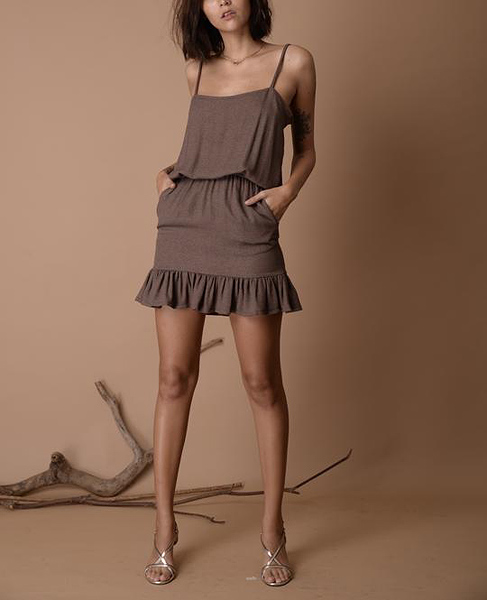 ADVERTISEMENT - CONTINUE READING BELOW
8. Gina Short Dress
P1,499, Cole Vintage, available online
There's something so effortlessly sexy about a loose, white button down. This dress from Cole Vintage is proof. Rock this disheveled-on-purpose, I-woke-up-like-this look with some dainty sandals or slip-on sneakers. You can wear it to work or dress it down for a casual weekend.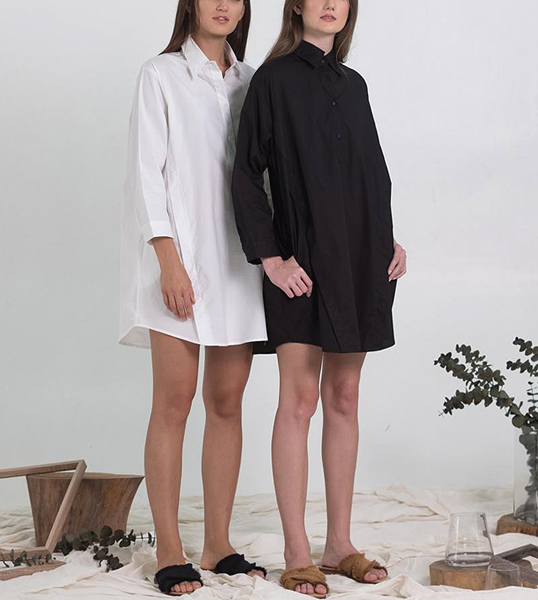 ADVERTISEMENT - CONTINUE READING BELOW
9. Fitted Dress
P1,490, H&M
This fitted, button-down dress from H&M reminds us of those cute denim jumpers we all wore in the early aughts. You can put a white T-shirt inside or wear it on its own-it's almost like having two dresses in one. It comes in a quirky mustard yellow shade as well as a vampy deep red.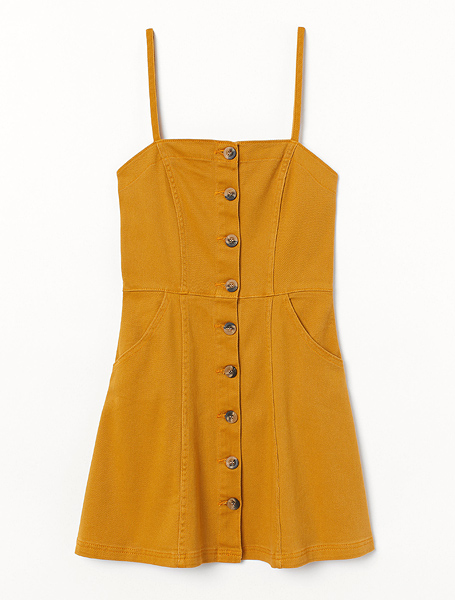 ADVERTISEMENT - CONTINUE READING BELOW
10. Mercerized Cotton Short Sleeve Dress
P990, Uniqlo
This short-sleeved maxi dress from Uniqlo is the dress version of wearing a T-shirt-reliable, casual, and comfy. Despite its loose fit, you can still show off your shape when you wear it by wrapping a jacket, flannel shirt, or fanny pack around your waist. Plus, it's got small slits on either side of the hem to give your OOTD a subtle allure.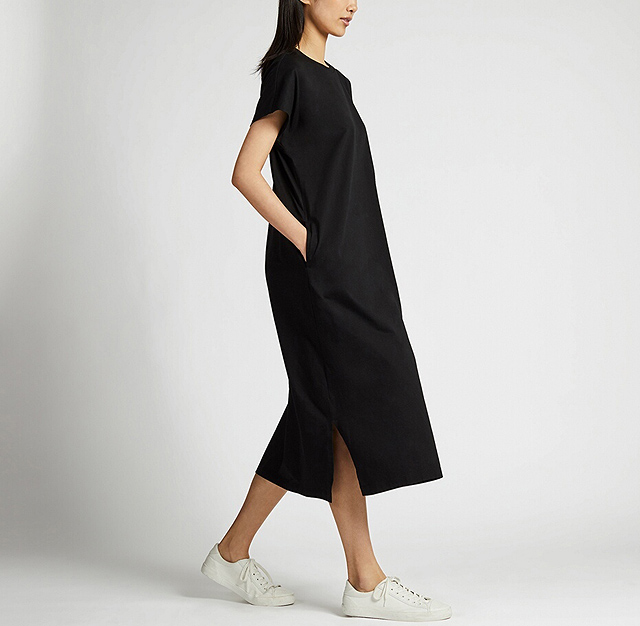 ADVERTISEMENT - CONTINUE READING BELOW
Load More Stories