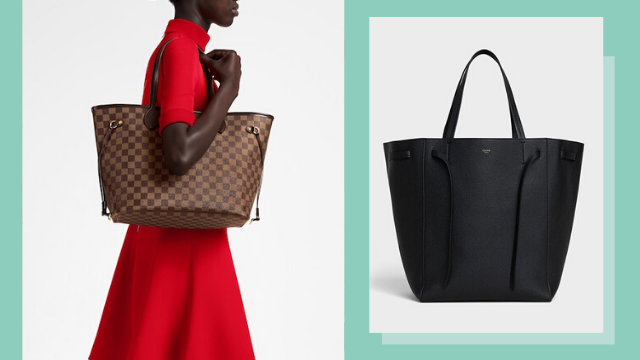 If you've decided to finally take the plunge and invest your hard-earned money in the designer bag of your dreams, you might as well make it worth it, right? One way to do it is to pick a roomy tote you can use all-day, everyday. That way, you can get your ROI fast. Besides, tote bags are great investments because you can literally lug them around from your day-to-day looks to fitting all your essentials when you travel. Question is, which designer tote speaks to you and your personal style the most? Let's go through the classics below! 
ADVERTISEMENT - CONTINUE READING BELOW
CONTINUE READING BELOW
Recommended Videos
1. Longchamp Le Pliage
When you say Longchamp, this is definitely the bag that comes to mind. If you're looking for an entry into the designer world without having to bleed out your wallet, then this Japanese Origami-inspired tote is for you. It comes in an extensive line with so many different sizes and colors to choose from; it's lightweight, it can be folded down, making it handy, and it can easily carry all your essentials. This is a simple, but chic tote that's deserving to be your first designer purchase.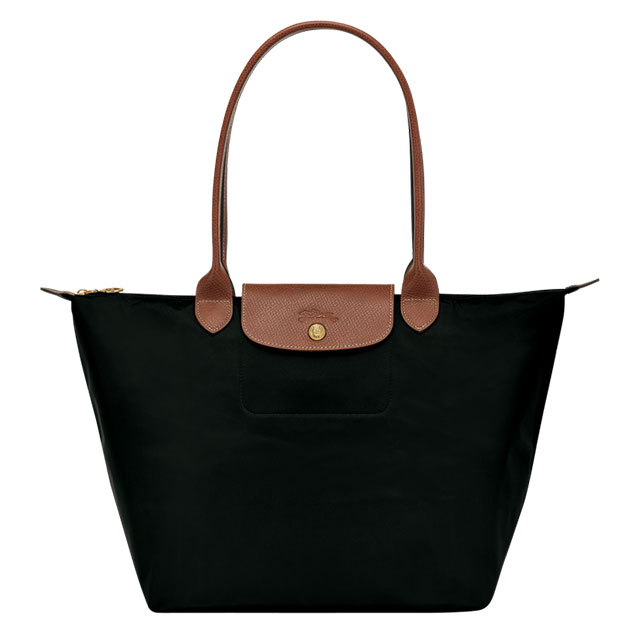 ADVERTISEMENT - CONTINUE READING BELOW
2. Goyard Saint Louis Tote
Need a work-to-party tote? Then the Saint Louis, Goyard's iconic bag, is for you. You can't go wrong with the classic print that comes in an array of colors. Did we mention it's spacious enough to fit even your laptop? Yup, it's also waterproof and comes with a cute detachable leather pouch. It's the perfect accessory to a simple jeans-and-white-tee look.
ADVERTISEMENT - CONTINUE READING BELOW
3. Louis Vuitton Neverfull
We mean, the name already says it all. This is what a tote bag is all about, having enough space for you to load all your essentials without worrying about your look. It's spacious without being bulky, and classic without looking outdated. Compared to the Goyard, this one has more shape and structure, which is a great pick if you want something a little less casual.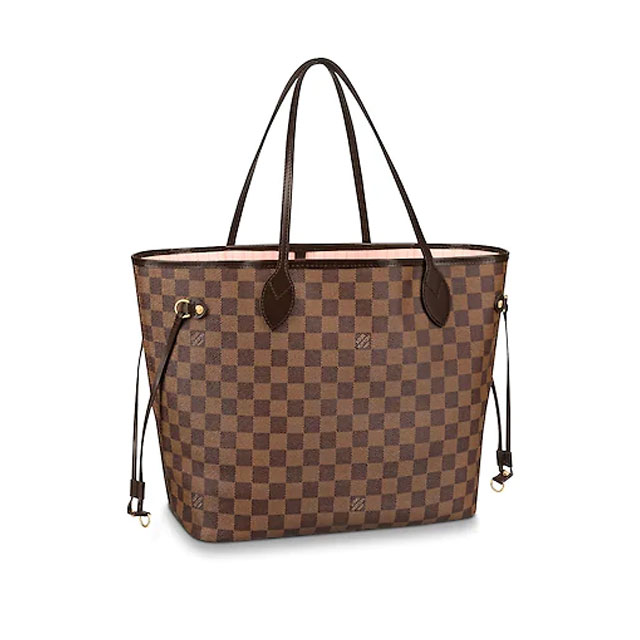 ADVERTISEMENT - CONTINUE READING BELOW
4. Céline Phantom Tote
One of the most popular and coveted bags in this list is the Céline Phantom tote. Similar to the Luggage tote, the Phantom has a wider wingspan and a more youthful look. It is available in a variety of materials including canvas, felt, pony hair, suede, python, and reptile; and it comes in two sizes! Its signature trapeze shape makes it unique, and it's also what allows you to fit in more items inside. If you're the type who's more into minimalist designer brands than in-your-face logos, then we suggest you set your eyes on owning this beauty from Céline.
ADVERTISEMENT - CONTINUE READING BELOW
5. Givenchy Antigona
Love that leather look that's still structured and polished? Then the Antigona is for you. Functional yet utterly stylish, the Antigona provides that edge other tote bags in this lost lacks. It's not quite the errand bag, and it won't fit your laptop as well, but it's roomy enough to carry your daily needs with a bit of extra space, and it's photogenic enough to bring with you when you travel.
ADVERTISEMENT - CONTINUE READING BELOW
When shopping for a tote bag, aside from looking at it aesthetically, it's equally important to think about your lifestyle and take into account the ways in which you'd find a tote the most useful, too. That said, never forget that shopping is supposed to be fun. Don't stress too much, ladies. Happy shopping!
ADVERTISEMENT - CONTINUE READING BELOW
Load More Stories