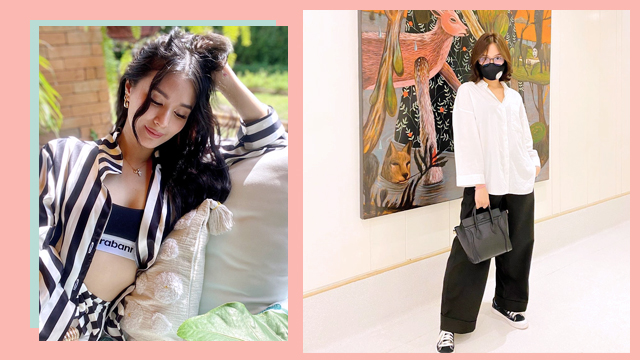 From monochromatic outfits to sophisticated trousers, celebrities have shown us plenty of foolproof ways to look stylish. Out of the many trends that have come and gone, though, the reigning contender would definitely be black and white OOTDs. Sure, neutral monochromes always look great, but nothing has stood the test of time quite like a classic B&W outfit. There's just something inherently chic about it that makes you instantly look more put-together. Plus, it's a combo that can be worn for any and every occasion—and you can never mess things up.
Here, we've gathered 10 fresh looks straight from the feeds of celebs and influencers. Take screenshots and try these tips for yourself the next time you get dressed! 
1. White button-down + loose black trousers + sneakers
It's no secret that Kathryn Bernardo is obsessed with loose pants (she admitted that it's her go-to look). Instead of completing the look with cropped tops, though, why don't you take cues from her by experimenting with relaxed silhouettes? Take your trusty loose trousers out for a spin with an equally loose button-down or baggy shirt. Sneakers will make this look extra comfy, but consider toting a leather handbag for a posh finish.
ADVERTISEMENT - CONTINUE READING BELOW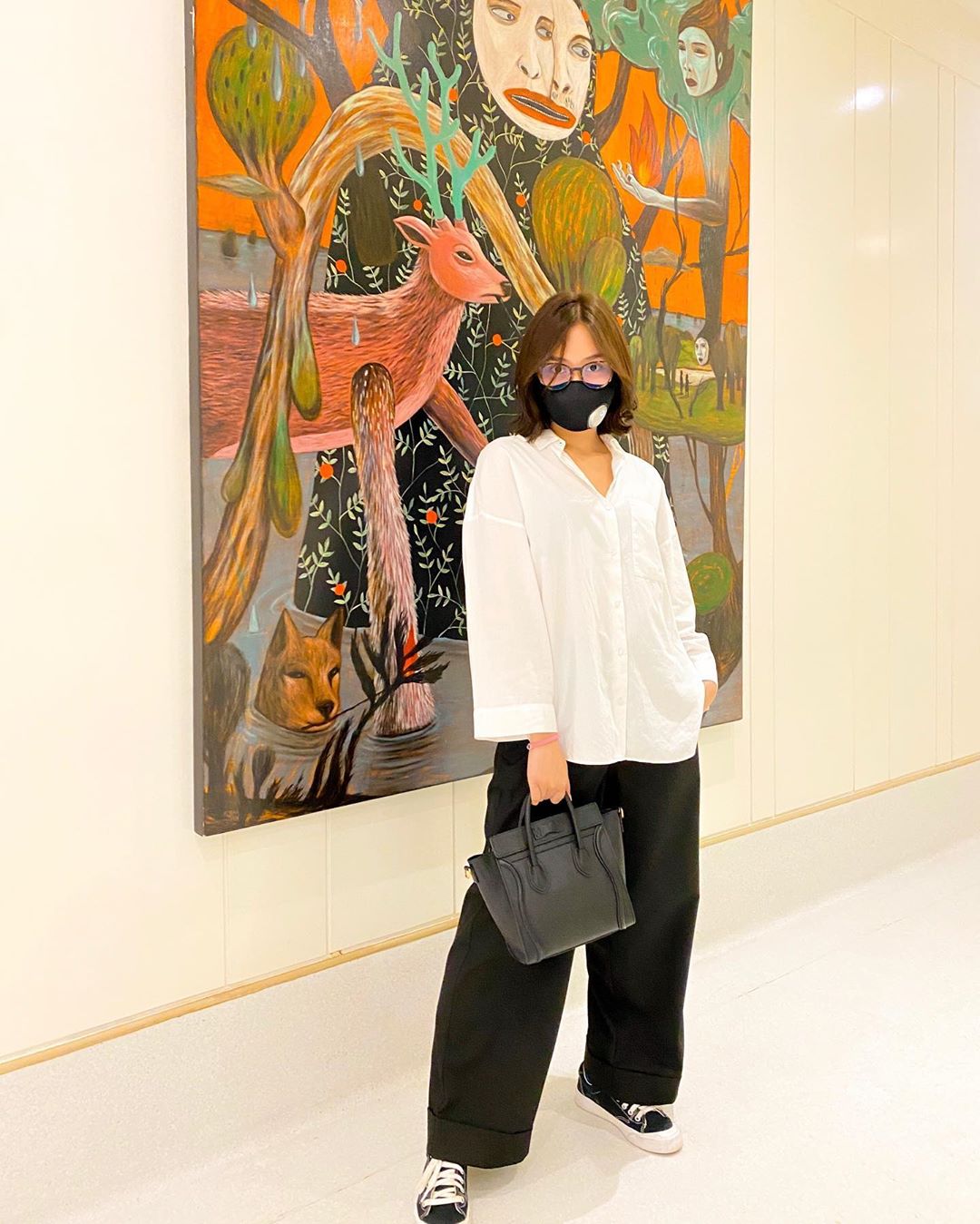 2. Black activewear + oversized blazer + white sneakers
We love Nadine Lustre for all her fearless, hubadera looks but we also love her for being adventurous with other styles, like this sporty outfit. If you want a cool look that isn't glaringly black-and-white, draw inspo from Nadine who added a touch of white via her sneakers and crew socks. It'll lend a streetwear vibe to your OOTD, too!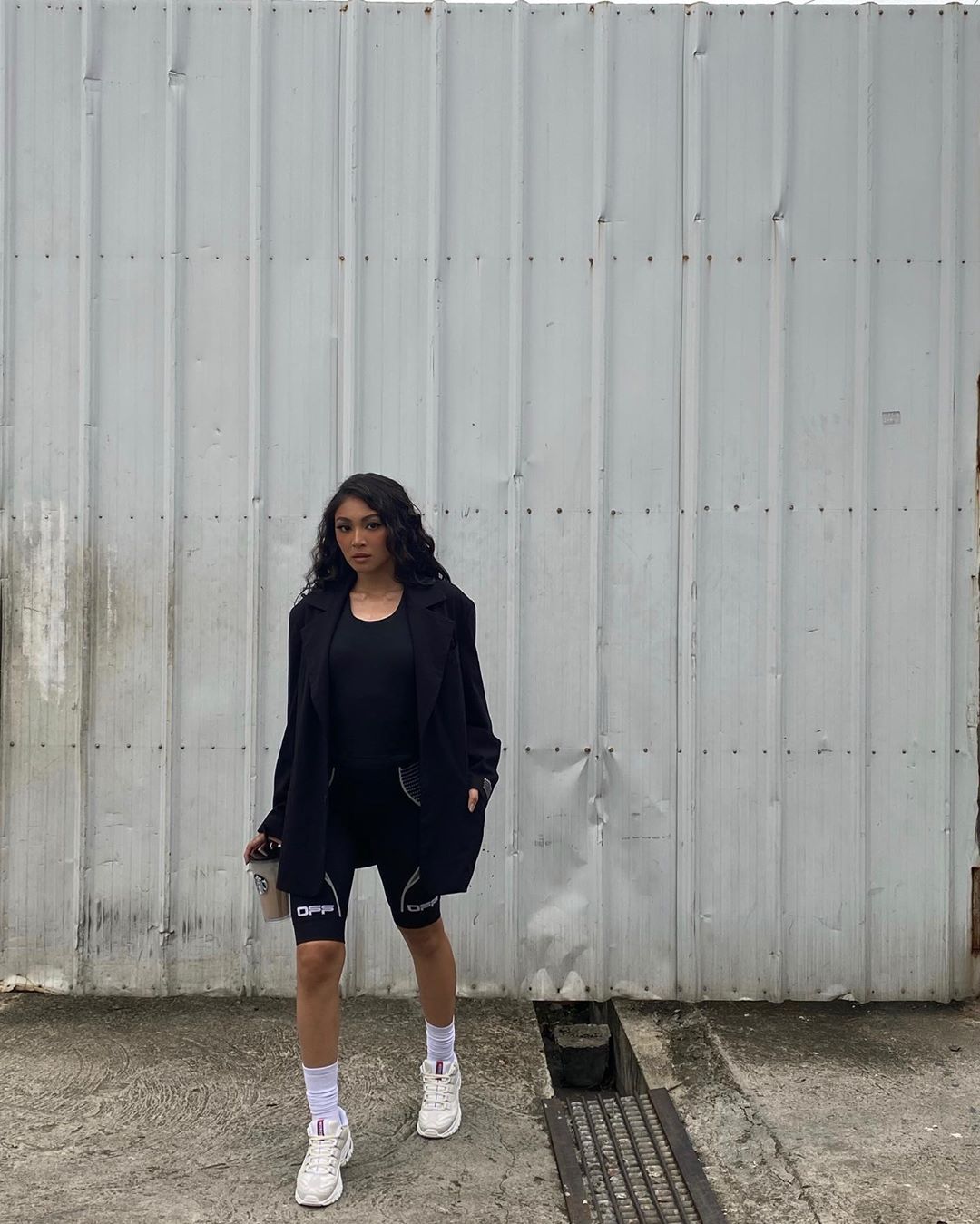 3. All-black outfit + white sneakers + white accessories
Speaking of white touches, if you want an easy combo that looks well-thought-out, there's no better way to do it than by taking Angelique Manto's route. She simply wore an all-black outfit (shirt and pants) and finished her look with white shoes, a handbag, and a baseball cap. Perfect for lazy days!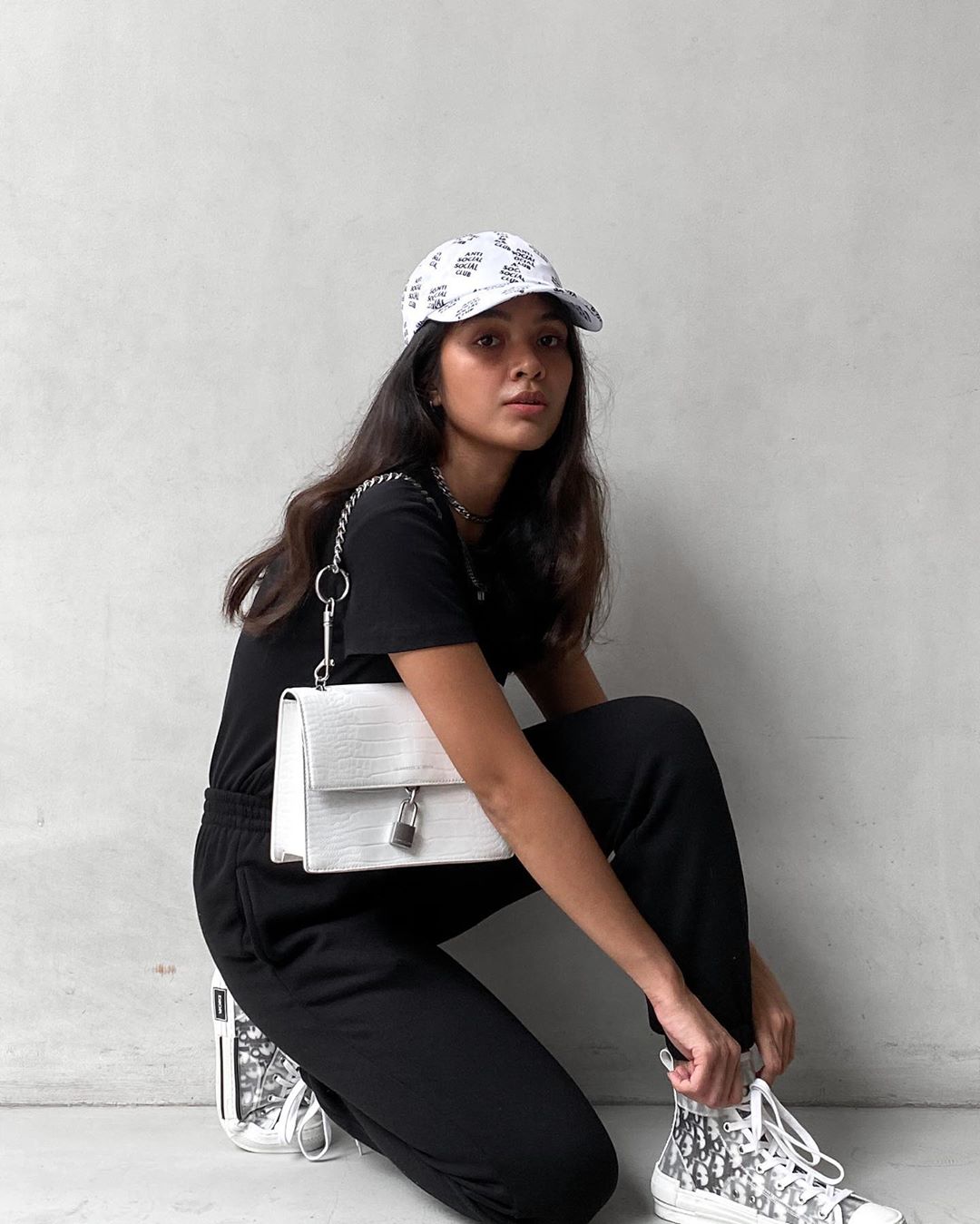 4. Tie-up button-down + black trousers
Button-downs aren't a wise decision when it gets hot, but if you love it so much you can always make it warm weather-friendly by wearing it as a tie-up blouse. Sarah Lahbati did this trick and finished it off with black trousers--a city-ready look that's perfect for brunch, dinner, and everything in between!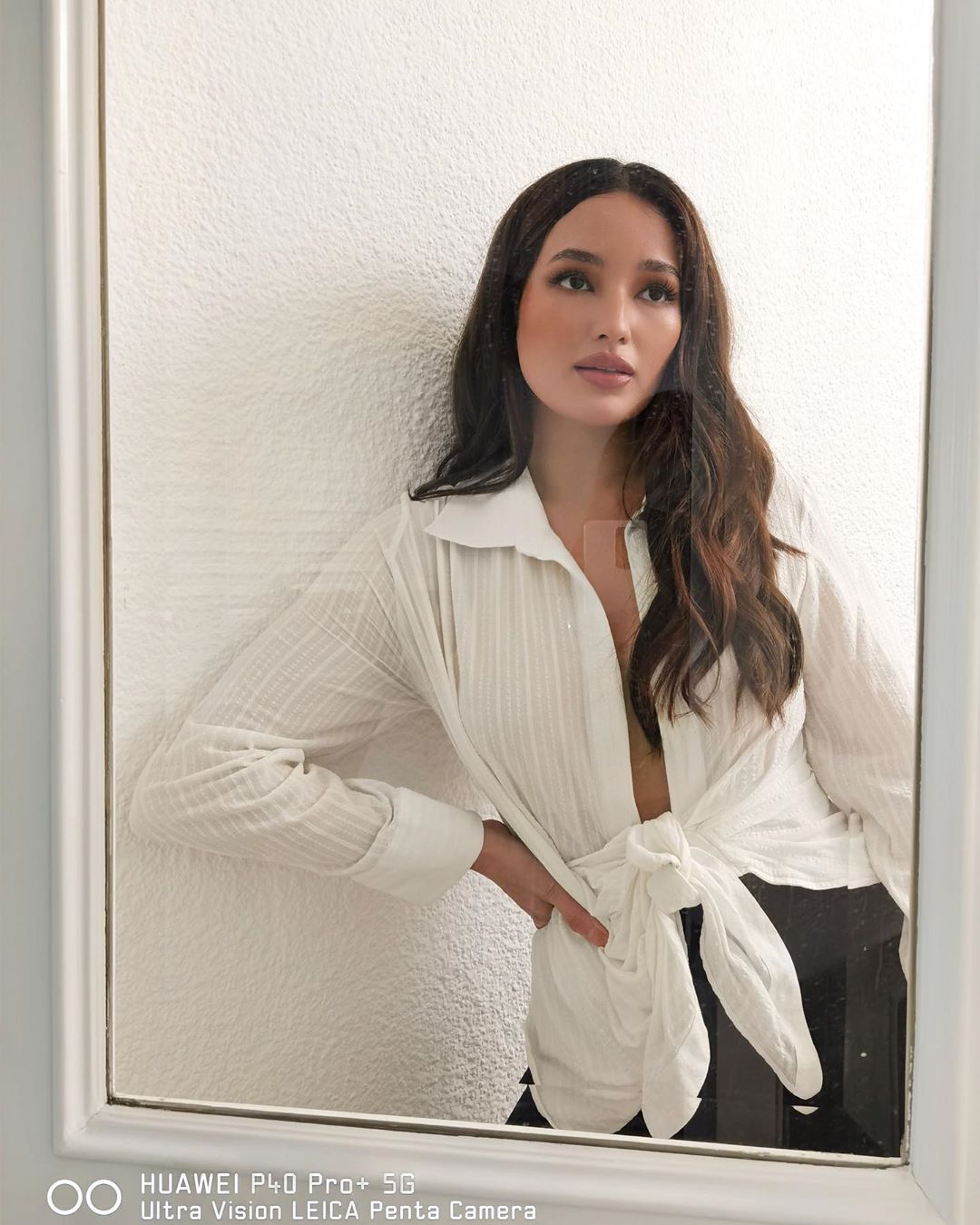 ADVERTISEMENT - CONTINUE READING BELOW
5. Silk co-ords + sports bra + gold jewelry
We're sure you've got co-ords or a romper in black or white but if you ever tire of them, look to Heart Evangelista's refreshing look for a change. She wore what appears to be silk pajamas (as coords!) and roughened it up with a sports bra, a blend of luxe and sporty that we're completely enamored with. To avoid looking like you just rolled out of bed, make sure to adorn yourself with jewelry—feel free to pile it on, too, because you can never be too dressed up!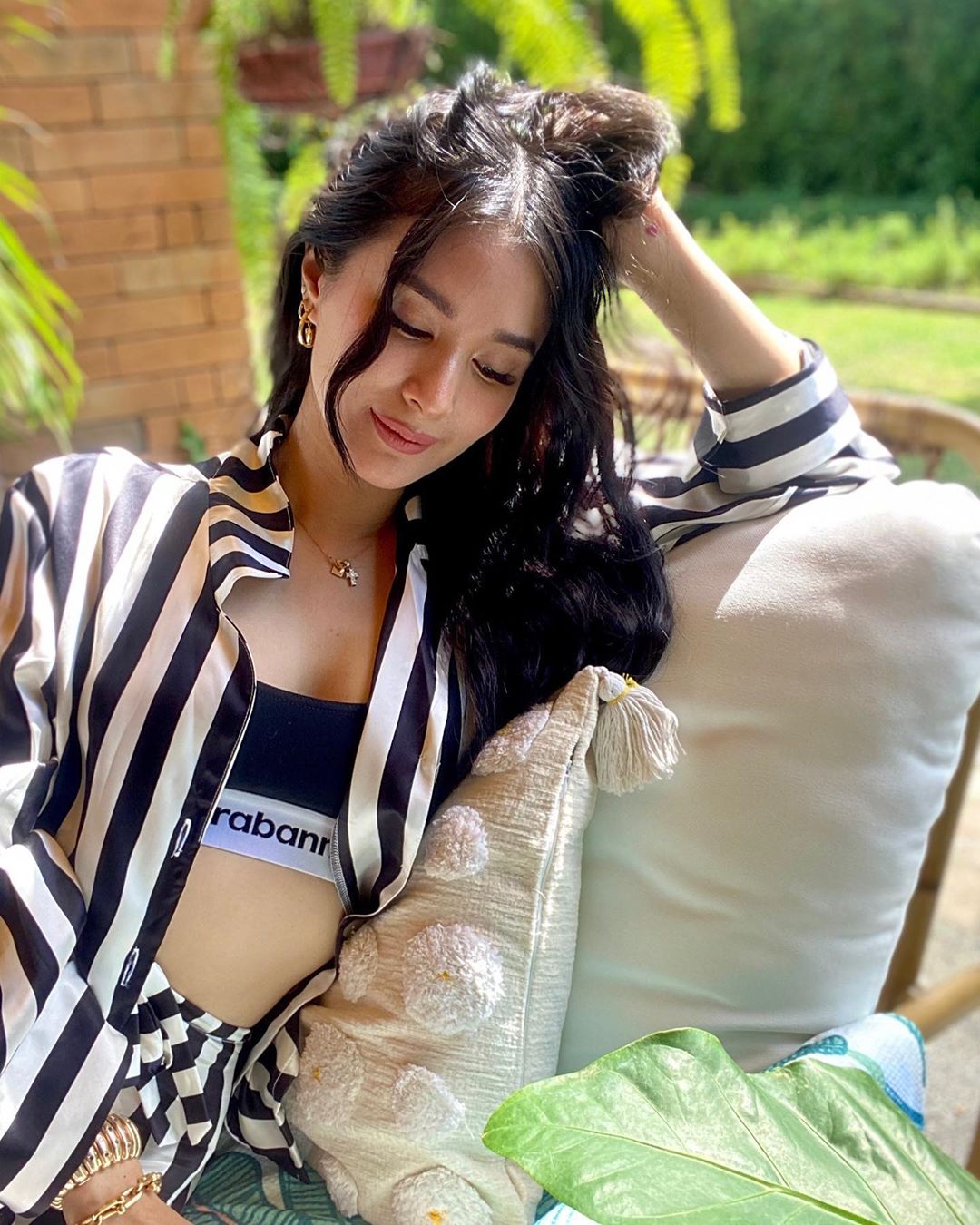 6. Oversized shirt + cropped pants + black accessories
Speaking of black touches, if you want something subtler, take cues from the ever-so-edgy Patricia Prieto who toughened up a clean all-white ensemble with a black bucket hat, Crocs, and a belt. If you want to up the ante though, you can make this appear sleeker by adding jewelry or switching the Crocs for high-cut sneakers.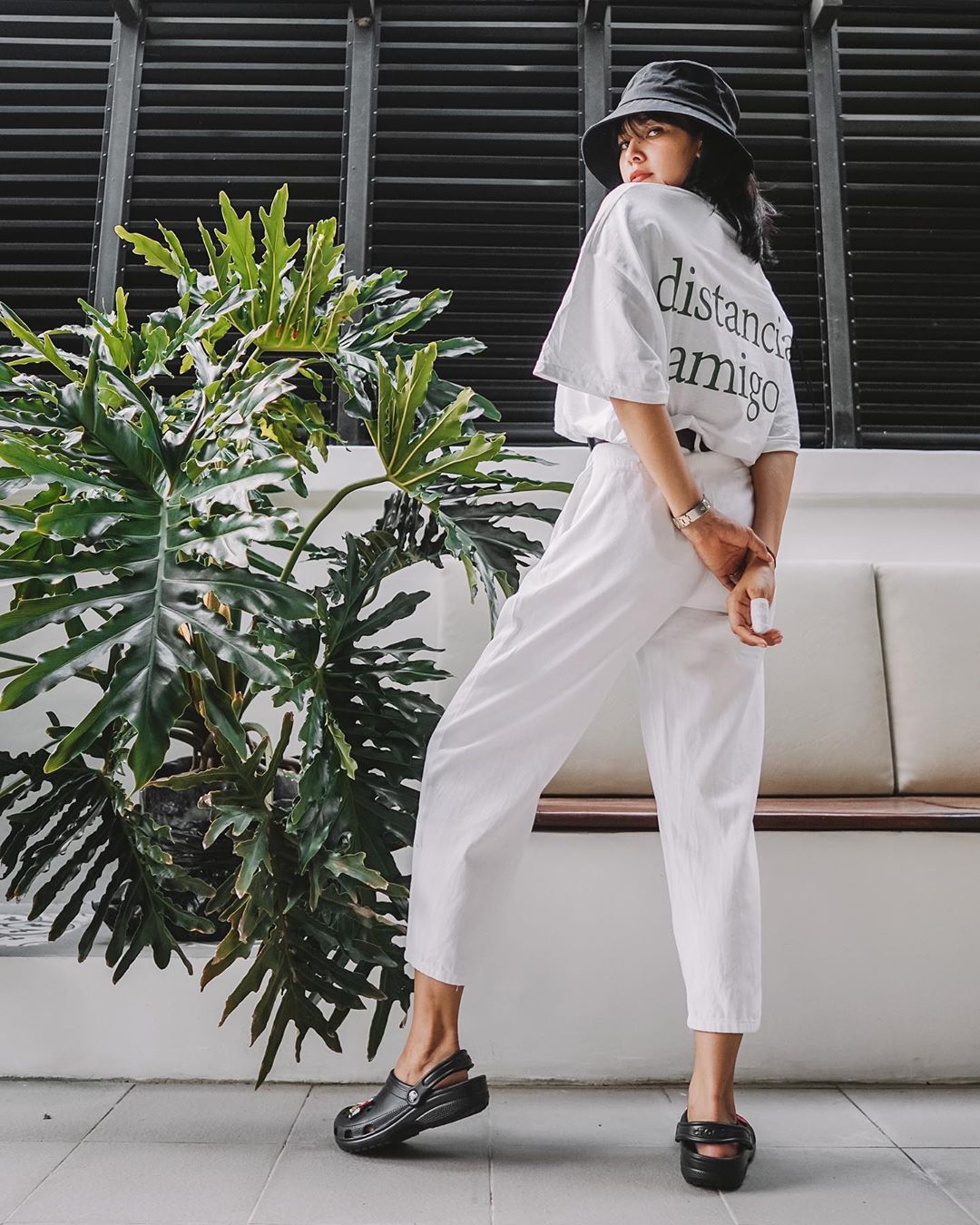 7. Tennis skirt + polo shirt + sneakers
If you want a fun take on black and white, look to Rhea Bue who gave it a trendy Y2K spin! Instead of the usual trousers or jeans, Rhea wore a white tennis skirt and embraced the sporty vibe with a polo shirt. It's a super cute look if you want to cop that 2000s aesthetic sans the butterflies, pastel, and Bratz vibe!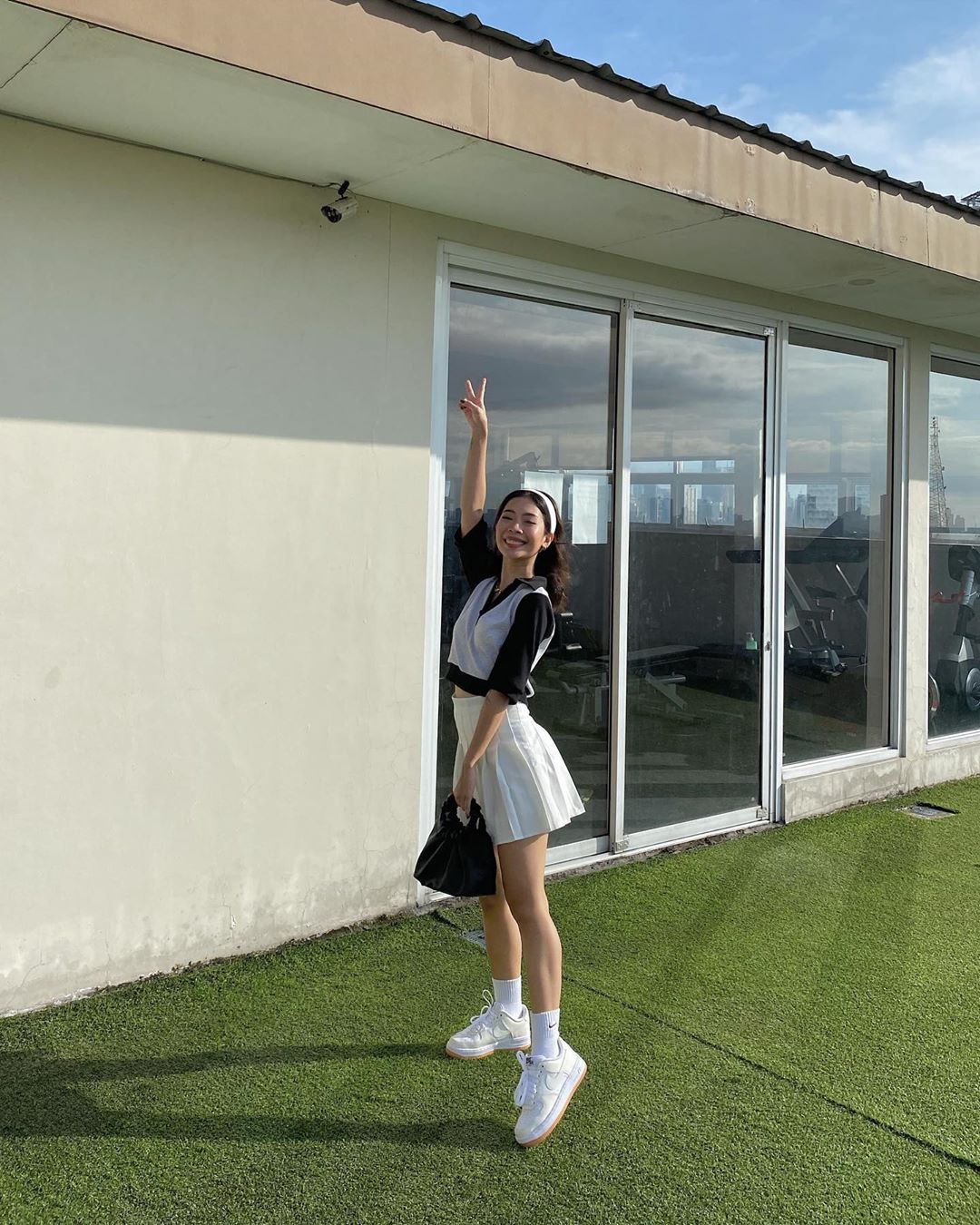 ADVERTISEMENT - CONTINUE READING BELOW
8. Black dress + white turtleneck + houndstooth coat
We may not be able to travel now but here's a Gabbi Garcia OOTD you can save for later. The actress went all out B&W in a classic fashown way through layers. We love how she wore a white-turtleneck underneath a black frock and made it cold weather-ready with tights, a longline coat, and boots.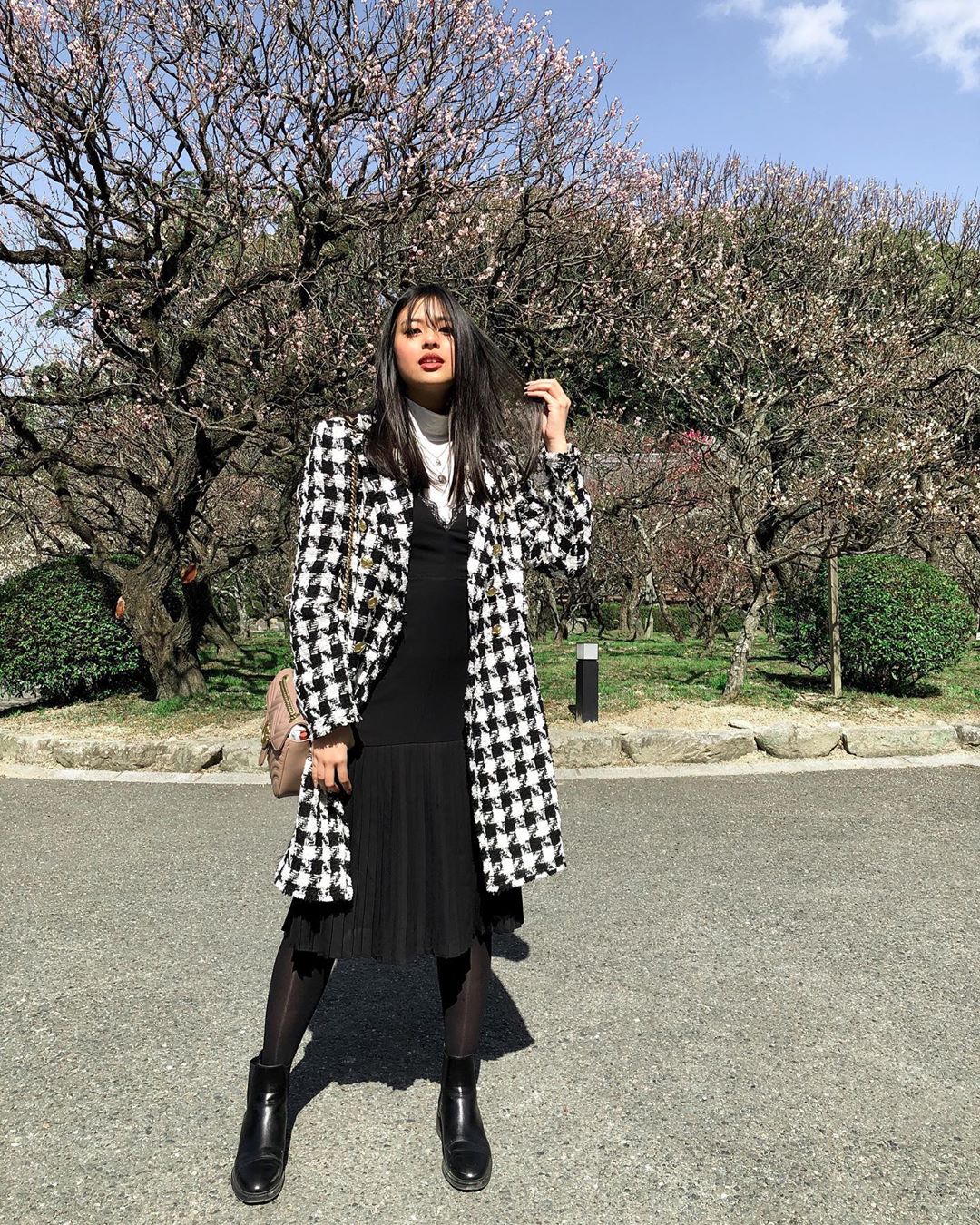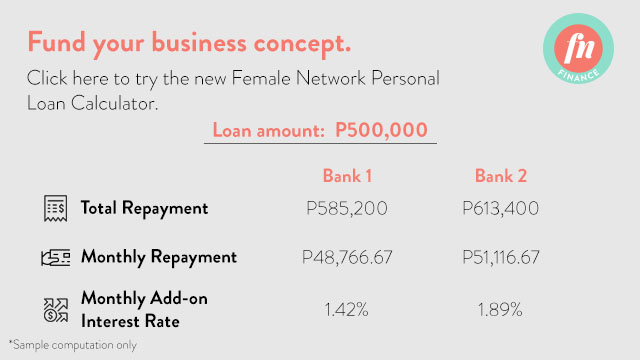 Load More Stories