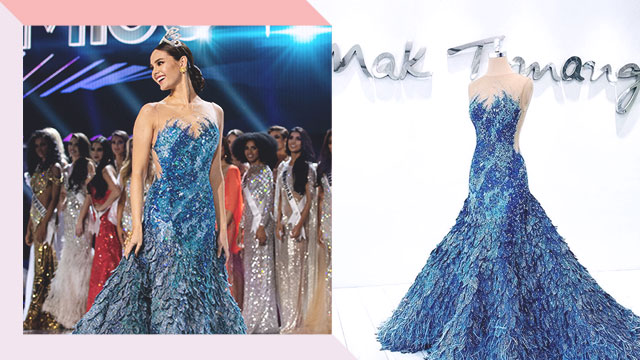 All throughout her reign as Miss Universe 2018, Catriona Gray has been donning outfits with a symbolic meaning, and today was no different. 
For her final walk as Miss Universe, the beauty queen shone in a blue alon- or wave-inspired mermaid gown called "Reflection." It was designed by none other than Mak Tumang. 
ADVERTISEMENT - CONTINUE READING BELOW
Mak's newest masterpiece is a combination of the now-iconic Mayon and Adarna, two gowns that Catriona wore when she competed for the Miss Universe 2018 competition, which paid tribute to the country's Mayon Volcano and Ibong Adarna respectively.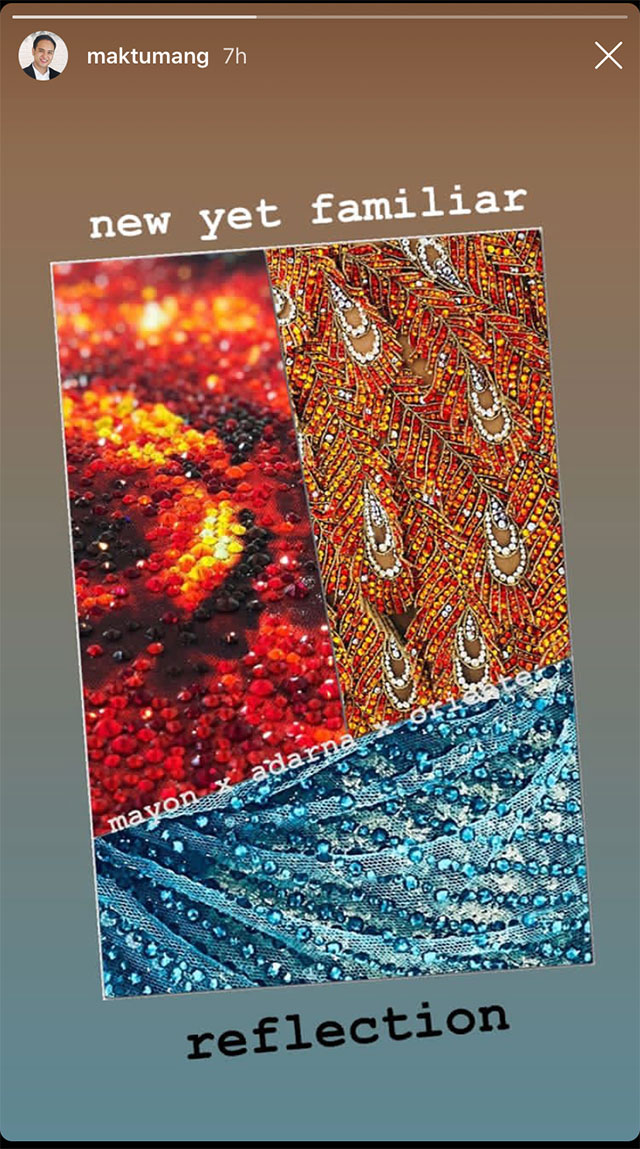 The shimmering blue frock is intricately covered in Swarovski crystals and feather appliqués.
Over on Instagram, the designer shared the underlying meaning behind the "alon" gown:
"The creation's inspiration stems from the vision of the Philippine Eagle flying over the flawless turquoise seas embracing our archipelago. Despite its mighty ability to soar up high far beyond the clouds, it could still manage to look down until the point of reflecting itself on the shiny waters. This display of both might and humility is the call each of us heeds.
"As a nation, we are to have a steadfast spirit yet we also take a moment to journey within ourselves. By doing so, we could be able to mirror the beauty that is within us, to mirror what is true and just and to mirror the light which illuminates our path. Silay; to mirror, Pagbubulay; to introspect - the Filipino nation's moment of reflection!"  
During her homecoming parade, Catriona also wore a similar alon-inspired jumpsuit by Mak! 
ADVERTISEMENT - CONTINUE READING BELOW
She also wowed Pinoys when she wore a floral jumpsuit inspired by the country's national flower, Sampaguita: 
ADVERTISEMENT - CONTINUE READING BELOW
Load More Stories