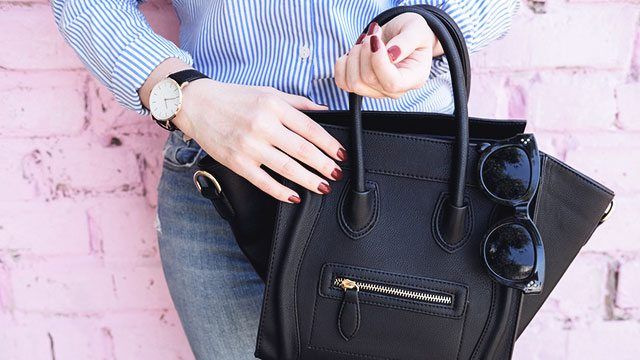 One man's trash is another man's treasure—especially if we're talking about designer goods! There are countless reasons why women would choose to sell something they were once crazy about. Some get shopping-happy and regret after, others live by a no-repeat rule, while the rest simply grow out of love for the item. No matter what their RFS (reason for selling—learn the online shopping acronyms!) is though, thank goodness for these people who make it possible for practical others to fulfill their designer dreams without breaking the bank. Ladies, choosing to buy fake should never be an option! Agreed?
ADVERTISEMENT - CONTINUE READING BELOW
There are many online sellers right now and it will be hard to tell which ones are legit from those trying to fool you so it's best to be extra cautious. Ahead are four shopping sites where you can score good deals without having to worry about authenticity.
Reloved
Aside from a well-maintained website which is a good sign of the quality of their products, Reloved also offers something most sellers don't have. They understand the risk of buying online which is why they came up with a special appointment service basically allowing the buyer to view the item before making the final purchase. Appointments can be scheduled in major cities across Metro Manila.
Website: https://reloved.com.ph/
Contact: Call (+63)2-511-1568 or email orders@reloved.com.ph
Instagram: https://www.instagram.com/reloved.com.ph/
Facebook: https://www.facebook.com/relovedbyAVA/
Reebonz
Reebonz is an international luxury online store that buys and sells a variety of designer goods for men and women. It is trusted by many across the globe and has earned itself a good reputation for putting out pre-loved pieces on the market. Aside from a wider selection of designers to choose from, their well-curated products have detailed descriptions and more importantly, are returnable. So if you find yourself not happy with your purchase, there is an assurance that you can get your money back.
ADVERTISEMENT - CONTINUE READING BELOW
Website: https://www.reebonz.com/ph
Facebook: https://www.facebook.com/Reebonz
Contact: email them at conciergeph@reebonz.com
Labellov
Make your Chanel, Hermes, or Gucci dreams come true with another international reseller trusted by many. Labellov updates their site regularly and also has an edit tab where you can find their curated picks for say the latest trends, classic styles, or the color of the year. They also offer errthang designer including accessories, apparel, shoes and even designer umbrellas!
ADVERTISEMENT - CONTINUE READING BELOW
Website: http://www.labellov.com/
Instagram: https://instagram.com/labellov_luxury/
Facebook: https://www.facebook.com/LABELLOV
Canon E-Bags Prime
It's a simple story of a girl who loves bags and turned her passion into a business. Marga Canon's penchant for designer items ultimately became the reason she left her old job to start her own designer empire. For seven years now, people have been going to her for a wide selection of luxury items in mint condition. Canon E-bags Prime also ships worldwide.
ADVERTISEMENT - CONTINUE READING BELOW
Website: http://canonebagsprime.com/
Instagram: https://www.instagram.com/Canonebagsprimeofficial/
Contact: 09175191310
Load More Stories