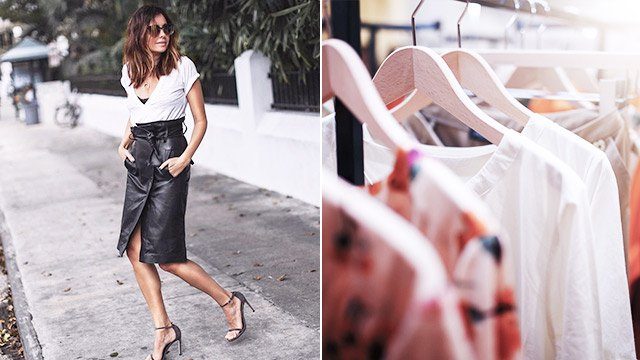 When you're in your 30s, most likely, you already know what you want, especially with your beauty and fashion habits. And having decoded your style uniform, you already know what clothes, shoes, and accessories to keep, buy, and toss. To help you curate more efficiently, here are some tips you can follow:
ADVERTISEMENT - CONTINUE READING BELOW
1. Things that don't fit you anymore
When you've lost weight or your body offers more to love, your clothes will definitely have a different fit on you. Let go (or donate) jeans that are too tight (those which can no longer be saved even with these jean-loosening tricks), or ditch shoes that make your feet suffer. Whatever you wear should make you look and feel good RIGHT NOW.
2. Things you think you can wear in the future
You know those pieces that you thought you'd find an occasion for? If this dress has been sitting unused in your closet for more than two years, and you still haven't had the chance to wear it (or you never actually felt like wearing it even if you did have the chance), it's better to give it away to someone else. 
3. Trendy items that don't make sense anymore
Remember when origami skirts were a thing? Or when sneaker wedges were everywhere? We don't think these trends will come back. It's time to give them away. That said, here's a quick guide on how to be a wiser shopper of trendy fashion items (Go straight to number 5 if you want the info fast).
4. Damaged or stained items
If these pieces cannot be sewn, altered, or repaired, it's better to toss them. Or if you're still clingy, turn them into pambahay clothes. However, broken footwear and torn underwear must go. Also under this category are gifts from people who are already out of your life (aka ex and ex-friends) because those, too are damaged and irreparable.
5. Sentimental items that you can't use
Whether it's a gift from a relative or an old bridesmaid dress, these special items are better of as memories if they don't serve a purpose. You can either keep it in storage (expensive gifts or one-of-a-kind pieces), or give it away to someone who needs it more than you do.
Load More Stories