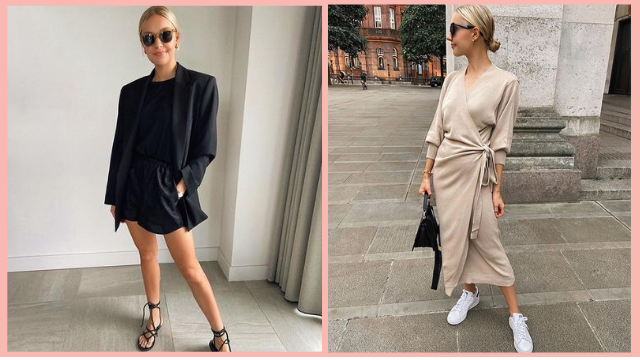 Let's set the record straight: Looking expensive doesn't mean drenching yourself in designer items from head to toe. It simply means to look polished, classy, and effortlessly chic. Therefore, you don't need to splurge to look sophisticated. All it takes are a few styling tips, and thankfully, YouTube vlogger Lydia Tomlinson provides us with all the ones she swears by. Consider this your guide to looking put-together for any occasion, be it a casual lunch date, a job interview, or day-to-day errands. You'll be amazed at the difference they all make!
1. Make sure your hair is groomed.
Before launching into her fashion tips, Lydia points out that it's just as important that "you yourself are polished-looking." Your hair, along with your makeup, is part of it. Lydia shares that her go-to hairstyle is either a sleek low bun or straight hair neatly parted in the middle. The key word here is neat, so even though you'd much rather wear your hair in loose waves or a messy lob, make sure that it looks fresh and well-groomed.
ADVERTISEMENT - CONTINUE READING BELOW
2. Your makeup and nails make a huge difference.
Lydia thinks that natural-looking makeup is the best canvas for a posh look because it's safe and makes you look fresh. Another detail that can transform your entire look is your fingernails, which makes you look more put-together. Lydia always makes sure her nails are trimmed and filed, and she personally sticks to neutral shades like nude or white for a classic look.
3. You can't go wrong with all-black.
There's something about black that exudes elegance, which is why all-black ensembles instantly make you look sophisticated without even trying. This is one of the easiest tips because everyone has black pieces in their wardrobe. Furthermore, Lydia points out that an all-black ensemble can look great no matter what the fabric is. "Even if the fabric is relatively cheaper, it's not obvious."
4. Own a classic button-down shirt.
As we've pointed out before, button-downs are a no-fail piece that always looks so classy, and you can wear them with jeans or smart trousers. Lydia thinks so too, and she suggests owning a piece in classic colors like white, black, or a blue pin-striped one. You can elevate your button-down by styling it in different ways: roll up the sleeves, pop the collar, or wear it as a jacket on top of a sleek tank.
ADVERTISEMENT - CONTINUE READING BELOW
5. Creased clothes are a no-no.
We know that there are days when you have to rush out the door, leaving you with no time to properly iron your clothes, but that might just be what's making your outfit look drab instead of fab. Lydia couldn't emphasize more how important creaseless clothes are: "Ironed clothes are crucial to looking smart, chic, and put-together, but it's such an easy thing where people go wrong."
6. Play it safe in basics that come in plain colors.
While there are different kinds of "expensive-looking" outfits (from Blair Waldorf's socialite style to Camille Co's trendy looks), Lydia thinks that the safest way to do it is to go for a classic look, meaning basics in plain colors. (Think Olivia Palermo!) Color-blocking is fine, but neutrals are the easiest way to achieve this classic look. Aside from white button-downs, examples are khaki trousers, cropped white jeans, camel blazers, and nude shoes. Tonal nude outfits always look clean and sleek!
7. Choose fabrics wisely.
Lydia says that silk is a great fabric that never fails to make any outfit look more expensive. However, you have to be careful. Some shiny tops made with silk or satin sometimes don't look expensive. Make sure you choose fabrics that aren't too shiny to play it safe.
Next up is linen, which is often overlooked as a wardrobe staple because it's typically associated with summer fashion. This can work in your favor all year round though, especially when you choose linen button-downs or blouses in white or dark neutrals like black and navy blue.
8. Give blazers a chance.
Blazers and suit jackets can make virtually any outfit look smarter, and they work for any fashion aesthetic, too. Lydia says that, in her opinion, oversized blazers look more expensive—perhaps it's the dramatic boxy shape. There are plenty of affordable blazers in the market, but Lydia suggests getting something a little oversized.
ADVERTISEMENT - CONTINUE READING BELOW
9. Try to avoid tight-fitting clothes.
Don't get it wrong: You can wear a bodycon if you please. It's a free world, after all. But Lydia says that there are times when tight-fitting outfits don't always look expensive—like a skin-tight tank and equally slim pants. That said, when in doubt, opt for looser pieces or balance out tight-fitting pieces with loose ones. For example, you can throw on an oversized blazer or cardigan on top of that bodycon outfit.
10. It's all in the details.
As you've learned from Lydia's hair and makeup tips, looking chic is all about paying attention to details. You can still elevate a classic outfit by throwing on a few pieces of jewelry, and it's always best to choose streamlined designs like simple hoop earrings and a chain necklace. Wearing a sophisticated watch can also do wonders!  
Check out her full video below:
This story originally appeared on Preview.ph.
Minor edits have been made by the Femalenetwork.com editors.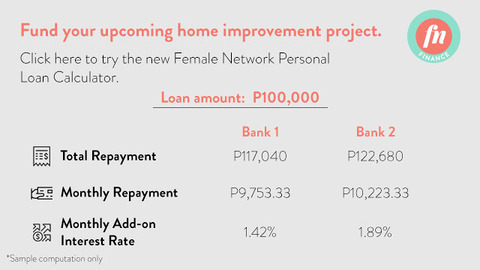 Load More Stories