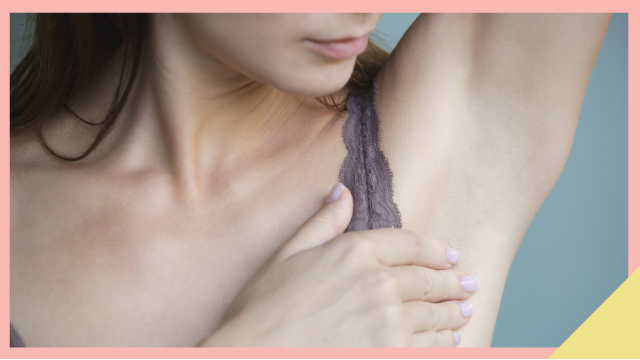 We all know what big a struggle trying to brighten dark underarms can be. Sometimes, popular DIY brightening methods can make your underarms look even darker in the long run. That's why it's important to turn to skin experts when dealing with problems such as this.
Thankfully, fading dark underarms was one of the topics that Dr. Vicki Belo and Dr. Hayden Kho covered in their beauty Q&A vlog and, of course, we took notes.
ADVERTISEMENT - CONTINUE READING BELOW
Below are a few tips to help you in your underarm brightening journey:
1. Rethink your hair removal methods.
"If you compare the skin in your underarms to the rest of your body," says Dr. Vicki, "it's much more sensitive, much thinner, so kaunting trauma lang, it will get dark."
That's why it's important to reconsider the way you remove your underarm hair. "Do not shave, [and] be careful about waxing." Shaving can irritate your skin, causing the skin to become thicker and darker because of repetitive friction. Waxing can also lead to inflammation, which can also cause dark underarms.
So what's Dr. Vicki's solution? "Dapat magpa-laser hair removal na kayo para [you don't always have to] touch 'yang underarms ninyo."
2. Be gentle.
It's also important to be gentle with your underarm skin outside of hair removal.
Dr. Vicki even shared that a lot of people tend to scrub their underarms too harshly, thinking it will help fade darkness. "The thing that everybody does that is so mali is to get a bimpo or a loofah and kuskos the darkness away.
"Hindi po siya clothes, lalo [pang] iitim, so please do not do that."
READ ALSO: How to Get Rid of Dark Under Eye Circles, According to Dr. Vicki Belo and Dr. Hayden Kho
3. Add brightening products to your underarm routine.
It's important to establish an underarm routine if you want to help fark dark marks in your kilikili.
Dr. Vicki shares a few products that can help you: "In terms of whitening, at Belo Medical Group, we have a very good Underarm Whitening Cream, but Belo Essentials also has a really good version at a very reasonable price."
The Underarm Whitening Cream is formulated with alpha arbutin and hydroxyphenoxy propionic acid, which are considered to be gold-standard ingredients when it comes to skin brightening.
"If you perspire, you use the [Belo Essentials] Whitening Deodorant, and at night, you leave on the [Whitening Cream].

"Of course, you can use the same cream in the singit, all the dark areas, behind the knees, but the most important thing is to be gentle with your armpits."
ADVERTISEMENT - CONTINUE READING BELOW
Load More Stories