Whether you're vying to take home a Mansur Gavriel bucket bag, a Givenchy Antigona bag, or Chanel slingback pumps, these designer buys are worth thousands of pesos, and having a savvy saving strategy is key for you to take them home. Below, we share nifty things you can do to stretch your bank account without living on crackers and free office coffee:
ADVERTISEMENT - CONTINUE READING BELOW
1. Check the money that you have.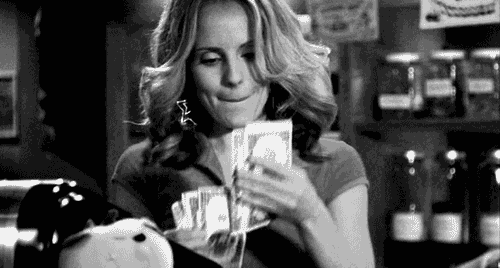 When you know your current financial status down to the last centavo, it will be easier to plan your big spend since you will be aware of how much you need to save up. Take note that it's not advisable to purchase the designer item you covet with your credit card. Sometimes, this situation tricks us into thinking that plastic is bottomless, free money. Well, it's not! Credit is not free money! The last thing you want to do is purchase a big ticket item without knowing where to get the payments from. 
2. Find out where to get the extra shopping money.
If you believe that your monthly suweldo isn't enough to gift yourself a designer bag, then get a raket or a side business that will grant you extra income. You should also observe if you can tweak some of your spending habits, like skipping expensive meals, fancy coffee, solo Uber rides, or even your regular mani-pedi. Since you're spending on something extravagant, you have to balance it out by sacrificing some of your other luxuries. Bring lunch to work and say no fancy dinners—you'd be surprised with the amount you'll have saved by the end of the week!
3. Practice a smart saving strategy.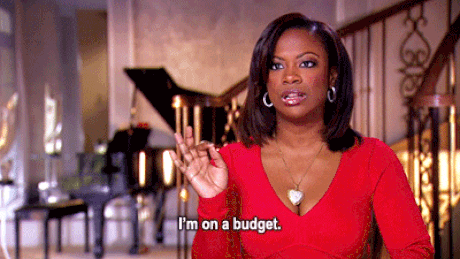 ADVERTISEMENT - CONTINUE READING BELOW
Once you get your income, budget it this way: savings (the one for your future), bills (inevitable expenses), monthly living allowance (your baon and transpo fare), and your play money (your designer fund). Always remember that your monthly savings isn't where you'll get your designer purchase, so never touch that!
4. Study if the item will work well with your existing wardrobe.
To make sure that your hard-earned money won't go to waste, research on the said item. Read reviews or even browse for outfit suggestions. This way, you'll have an idea if it can work with the clothes you already own. Ask yourself if it really suits your style, or if you just want it because a celeb owns it. Also, compute the cost-per-wear of the item so that you can discern if it's really worth the purchase.
5. Be realistic.
Some bags, shoes, and clothes are just out of this world to purchase. Instead of buying a fake one, get a secondhand piece from a reliable store. Never buy fakes! Even if it claims to be Class AAA, it's still counterfeit. You're only wasting your money buying a dupe. Designer items are damn expensive because of the hard work and craftsmanship it went through, so keep your eyes on the prize!
ADVERTISEMENT - CONTINUE READING BELOW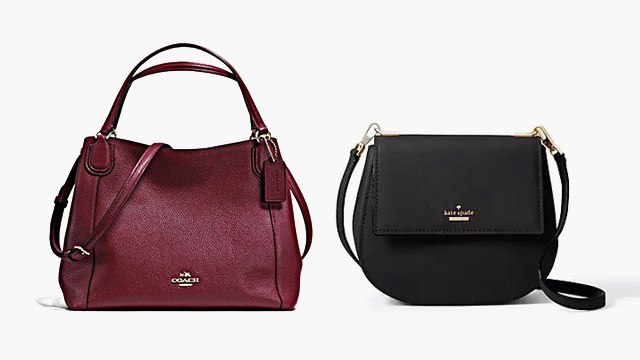 Coach Edie Shoulder Bag, P20,000, at Rustan's Shangri-La; Kate Spade Cameron Street Small Byrdie Bag, P16,400, at Rustan's Makati
Another option if for you to resort to more affordable (or introductory) designer fashion finds like Kate Spade, Coach, and Tory Burch. For clothes, our Filipino designers are extremely talented, and can dress you in works of art that flatter your figure. Do not hoard or pressure yourself to have a Kardashian-esque collection. Looking rich doesn't equate to being rich—there are ways to look expensive without spending a lot. 'Wag ipilit, girl. Remember that buying a designer piece is a treat for yourself because you really, really, really want it and more importantly, because you deserve it.
ADVERTISEMENT - CONTINUE READING BELOW
Load More Stories