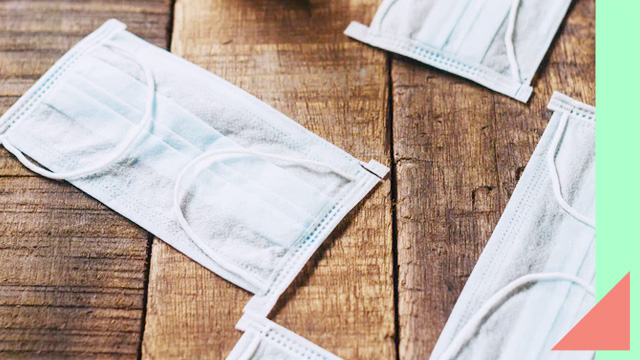 Yes, you read that right: Couples are being encouraged to wear face masks while having sex. 
We know, we know, it sounds absurd but, get this, the study comes from researchers from Harvard Medical School. So, that's as legit as it gets.
Published in Annals of Internal Medicine, aside from face masks, the study advises that people should minimize the number of sexual partners they sleep with (which is a given at this point. Or is it?).
Another obvious point? Kissing is definitely off the table.
Of course, researchers have also thought of other ways to keep yourself safe.
"Reduction techniques [...] include minimizing the number of sexual partners, avoiding sex partners with symptoms consistent with SARS-CoV-2, avoiding kissing and sexual behaviors with a risk for fecal-oral transmission or that involve semen or urine, wearing a mask, showering before and after sexual intercourse, and cleaning of the physical space with soap or alcohol wipes," the paper reads.
ADVERTISEMENT - CONTINUE READING BELOW
As they say, better safe than sorry.
But, by this logic, wouldn't it also be safer to wear a mask around the clock?
Ah, but we're getting ahead of ourselves as that's a question for another study.
Load More Stories