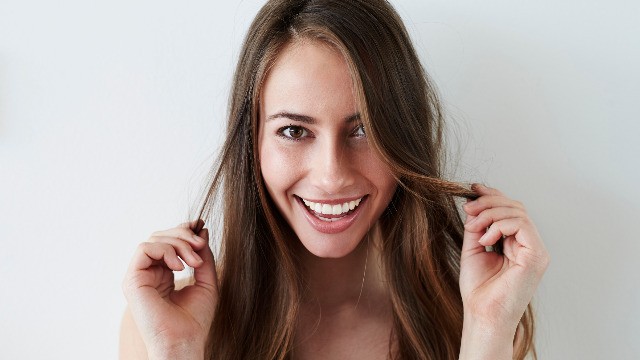 Your hair goes through a lot every day. Exposure to sun, wind, and pollution, not to mention all that blow-drying, curling, and ironing, can lead to dryness and damage. That's why it's important for women to have a haircare routine that can stop hair damage before it happens. Here, a few simple tips to get you started:

1. Wash your hair regularly.
Washing your hair every other day is fine if you're not living in a tropical country like the Philippines, but because of local weather and environmental conditions, daily washing is a must.

2. Use products that prevent damage. 
Damaged locks can be hard to repair, but you can do something to prevent it from happening in the first place. To protect your hair against heat, chemical damage, and pollution, use products like Dove Intense Repair Shampoo and Conditioner. Not only does it  instantly repair damaged strands, it is also formulated with keratin actives that stop damage before it starts.
3. Rinse hair with cold water.
Hot water can dry your hair out. Rinse with cold water instead to help lock in moisture from the conditioner, giving your hair a healthy sheen!  
4. Brush your hair gently.
Brushing distributes natural oils to your strands, keeping your mane soft and tangle-free. Keep from brushing wet hair when strands are prone to breakage. Instead, air dry locks first before lightly brushing to prevent breakage and split-ends.   
5. Wear your hair down.
For girls who love pulling their hair up in a bun or in a high ponytail every day, now's the time to give your favorite hairstyle a rest. There's tension in the area where your hair is secured with an elastic, making it prone to breakage. Our tip: Let your hair down every other day so it can breathe and relax.
*Damage refers to roughness and dryness. With regular system use.
This article was created by Summit Storylabs in partnership with DOVE.