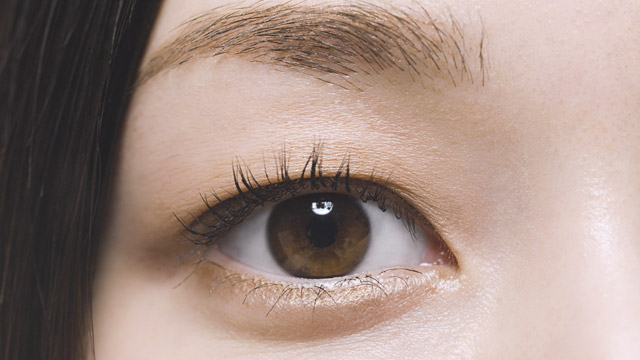 You have probably heard of the term "hooded eyes" and may actually even have them. Hooded eyes, or hooded eyelids are, according to Good Housekeeping, "caused when excess skin under your brow bone folds over your eyelid, meaning you cannot see much of the lid, if any at all." Basically, if you can't see your lid creases when you look at yourself in the mirror, then your eyes are most probably hooded. It's pretty natural, but it can make putting on makeup a bit difficult.
I've got partially hooded eyes with really low creases (so basically half of my eyelids disappear when my eyes are open) which have led me through a journey of figuring out how to put makeup on my lids without having to worry about them being pantay or having the products melt on me three hours after putting them on because the folds of my skin are smudging and rubbing everything off. So, to save you the trouble, here are a few things that I've learned when dealing with them:
ADVERTISEMENT - CONTINUE READING BELOW
Makeup tips for hooded eyes
1. Use an eye primer.
After gently putting on your eye cream, slather a bit of primer on. While a lot of people skip this step, primers actually play a huge role in keeping your makeup from creasing and smudging, and enabling colors to last longer than usual—and you really need that kind staying power if you're working with hooded eyes, especially during hot and humid days.
TRY: Smashbox 24 Hour Photo Finish Shadow Primer, P1,150, available at BeautyBar.com.ph 
This primer is best known for dealing with oily lids, so if that's you're issue, then you're pretty much covered. Several reviews have also mentioned that this product lessens the chances of creasing up your makeup; moreover, it keeps everything in place for a pretty long time. Just remember that a little goes a long way!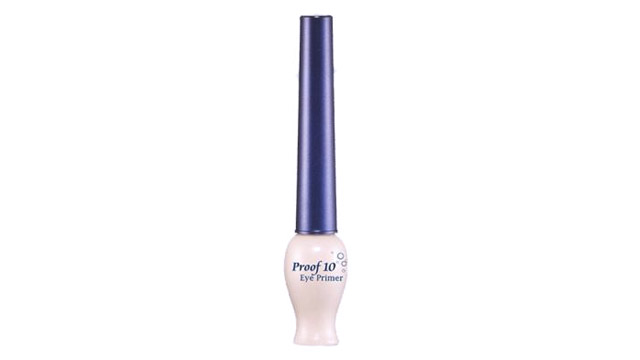 TRY: Etude Proof10 Eye Primer, P298, available in Etude House Megamall
If you're not really too keen on shelling out more than a thousand pesos for an eye primer just yet, then this much-raved about product is a great addition to your kikay kit. Aside from making your eyeshadow look vibrant, it also keeps everything in place. Plus, it's pretty light on the lids, which is a huge deal during the summer.
2. As much as possible, don't use concealer or foundation on your lids.
Using concealer and/or foundation on your hooded eyes and immediately topping it with eyeshadow can cause unflattering creases especially if your skin is often oily. According to a feature on Elle, the best thing to do is to use an eyeshadow shade that is closest to the lightest part of your face as base, before blending in the rest of your makeup.
3. Make sure to add dimension with the proper use of light and dark eyeshadow shades.
Personally, I never just apply one layer of eyeshadow on my eyes, even those liquid ones which are essentially one-swipe products. This is because every time I do, it always looks like I've gotten both my eyes punched—there's the slight illusion of swelling because there aren't creases to cut the tint (this especially happens when I use coral and pink shades).
To avoid this, you can swipe on a flat, liquid shadow before highlighting the center of your lids with a bit of gold shadow or a holographic highlighter. This gives the illusion of depth by gently cutting your base color in the middle.
ADVERTISEMENT - CONTINUE READING BELOW
TRY: blk Cosmetics Limited-edition All-Over Paint, P399 each, available at Lazada
blk Cosmetics' previous releases of liquid eyeshadows and lipsticks are pretty much on point, and this multi-tasking product promises to give the same, long-lasting results. These light, pinkish and rosy shades are great bases to build on.
TRY: Kat Von D Alchemist Holographic Palette, P1,926, available at Sephora.ph
Just remember not to overdo it with this highlighter palette, because the color payoff is pretty huge. Dab any of these cool, holographic shades in the middle of your lids for instant dimension.
If you want to go glam, try a shimmery cream eyeshadow as base, followed by a darker powder shadow that runs from the outer edges of your eyes which fades as it moves to the middle. You can opt to apply a very, very thin line of the same dark shade on the inside edge of your upper lid—but only just before the middle—just for a bit of depth.
One thing I also do which you can try is applying highlighter or a glittery liquid liner from the inner corners of the lower lash line for that aegyo sal look which can help open up the eyes.
ADVERTISEMENT - CONTINUE READING BELOW
TRY: Revlon Color Stay Crème Eye Shadow Bold, P575, available at beauty counters and department stores
This product works best with a primer and set with a powder eyeshadow. The satiny finish makes it easier to build it up with other products, too!
TRY: Etude Play Color Eyes #WineParty Palette, P1,348, available in Etude House Megamall
This palette is a mix of matte and shimmery colors, making it quite versatile. It also includes white eyeshadow, which you can use for highlighting the inner corners of your eyes.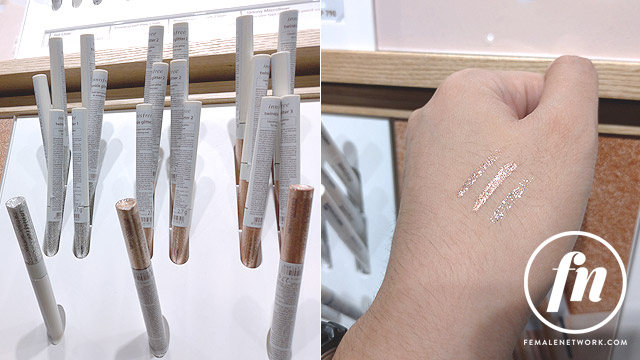 TRY: Innisfree Twinkle Glitter Eyeliner, P550, available in Innisfree branches in SM Megamall and SM MOA
Its very thin brush makes it easier for you to apply in just under your lower lash line. Make sure not to swipe it on your entire under-eye—a bit from the inner corner down to the middle will do.
4. Don't line the entire edge of your upper lid, especially if you're using a liquid liner.
The thing with liquid liners is that it can be so easy to go overboard with them. If you've got hooded lids, though, adding too much of the product is equivalent to messy smudges which can be annoying to fix. The trick (which I learned after a lot of trial and error) is to apply only the wings, without actually lining the entire lid. If you do need to balance things out, get a pencil liner and just lightly add a bit of color on your waterline on the outer edges of your eyes. A good mascara can give you're the additional oomph your eyes need.
ADVERTISEMENT - CONTINUE READING BELOW
TRY: Fashion 21 Liquid Eyeliner Pen, P225 at Shopee.ph and in department stores
This economical find makes it pretty easy to draw a perfect wing especially if you're a beginner and are having a hard time with brushes. It also stays on pretty long especially when you've got your eyes primed.
TRY: Eye of Horus Goddess Pencil, P594 (from P990), available at BeautyMNL
This is probably one of the creamiest and most pigmented liners in the market and it really stays on the whole day, no matter the weather! You can go for the basic charcoal tint, but if you're more adventurous, they've got options like Teal, Sahara Nude, and Emerald—all with intense and vibrant colors.
Load More Stories