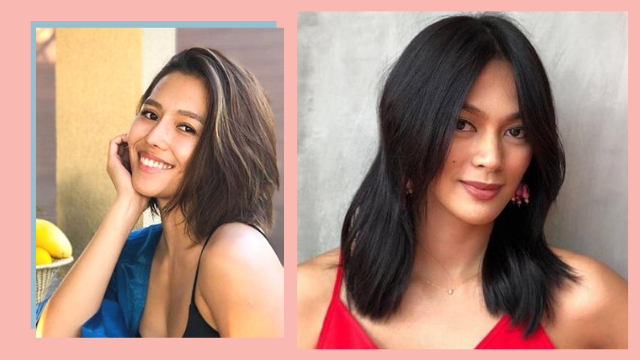 If there's one thing every flat- and thin-haired woman could change about their hair, it might be to have even just a teeny, tiny bit of volume in their tresses. Consider it a blessing if you've got a full head of naturally wavy hair—it already adds personality to your look with little to no product. But before we get to the hustle and tousle of gorgeous hairstyles, it's important to note that wavy hair is not the same as curly hair. 
ADVERTISEMENT - CONTINUE READING BELOW
Natural waves come in the form of either loose or defined S-patterns that either start at the root of your hair or the crown of your head, ranging from thin to thick locks, and typically fall closer to your face. Curly hair, on the other hand, can either be loose or tight corkscrews or ringlets of hair that add significant volume but are more prone to frizz. 
As salons are back in business, it's also ushered back a sense of normalcy—or new normalcy, for that matter—and with it, the opportunity to transform your lockdown look to a cleaner and more tamed hairstyle. In fact, you might even consider chopping your hair to freshen up your look. Going short is never a bad idea; you just need to know what style and length to go for. Check out our top picks for naturally wavy hair below!
Pixie Cut
If it takes a pandemic for you to go boldly where you've never gone before, then a pixie cut should be right up your alley. A pixie cut is defined by short tresses on the sides and the back of your head, but with longer locks on the top to give you long or short bangs. 
The Pinay queen of Broadway is no stranger to this look, as the uber-flattering pixie has now become her staple. Lea Salonga makes the cut look so easy to pull off, too, by keeping it well-kempt and tidy for casual gatherings, then using pomade and hairspray to create a bouffant for her evening performances.
ADVERTISEMENT - CONTINUE READING BELOW
Not quite up to the level of Lea's short pixie? Try the modified version, as seen on Nikki Valdez. This style doesn't take the edge off the look, but it keeps the hair on your sides a bit longer, which also helps your hair grow out in a less awkward manner.
ADVERTISEMENT - CONTINUE READING BELOW
For the more stylish and less conventional Pinay, this look from Sue Ramirez seems like a marriage of the two previous looks. It keeps the hair long at the sides, but challenges the cut by close-cropping the lower part of the back.
Bob
The bob cut is originally a straight cut at chin level, floating above your shoulders, and can include a fringe for a sassy look. These days, it can be modified by starting at chin level from the back of your head to gradually lengthening the cut that falls just above the shoulders. 
ADVERTISEMENT - CONTINUE READING BELOW
Keep a glam profile like this chic bob and fringe on Melissa Gohing, or keep the straight bob cut sans the bangs, then flip your hair to one side for an effortless, casual look.
ADVERTISEMENT - CONTINUE READING BELOW
For those with thick hair and tighter S-waves, here's a gorgeous peg that highlights the texture of your hair—and shows how a lighter color shows more dimension to your hairstyle. 
Want the safer bet on the bob? Opt for a slightly longer bob that falls below the chin, but also allows to frame your face to keep things cute and low-maintenance. 
ADVERTISEMENT - CONTINUE READING BELOW
Lob
By definition, a lob is basically a "long bob" cut that has a length that ranges from just above—only grazing your shoulders—to just below them. This is currently one of the trendiest hairstyles that's even sported by your fave K-drama stars!
Parasite's Cho Yeo-jong shows us exactly how it must feel to don a lob: powerful. Her hair lingers above her shoulders in a straight cut; a simple yet glamorous look when matched with a power suit. The hairstyle also helps elongate and subdue a round face for a flattering look.
ADVERTISEMENT - CONTINUE READING BELOW
This layered lob seen on Son Ye-jin (Crash Landing on You) is an ideal length for wavy hair, as it shows more prominence in its natural form. It's an easy look if you're the type who prefers to wash-and-go, as it's nothing a bristle brush can't handle.
ADVERTISEMENT - CONTINUE READING BELOW
For a straight cut lob, check out this look from Descendants of the Sun star Song Hye Kyo. Even without the use of hair products, the pronounced wavy hair that falls just past the shoulders is a down-to-earth stunner that keeps things feminine and modest.
ADVERTISEMENT - CONTINUE READING BELOW
Short Hair Extras
Here are other options you might want to consider to mix and match with the abovementioned hairstyles to add more oomph to your chosen look.
Bangs
Ask your stylist to set you up with either a curtain fringe or wispy bangs to go with your short 'do. This does the job of framing your face for an extra flattering look. 
ADVERTISEMENT - CONTINUE READING BELOW
Shag
Indelicate as it sounds, a shag refers to layered hair that's cut into various lengths to showcase piecey locks. This works perfectly with a bob or a lob as it creates a textured style that's gorgeous on naturally wavy hair.
ADVERTISEMENT - CONTINUE READING BELOW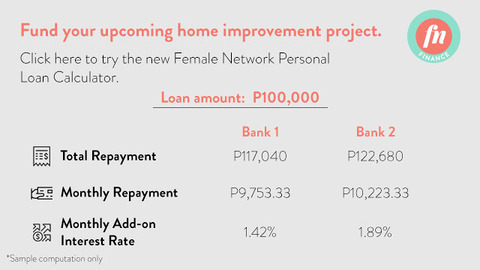 Load More Stories