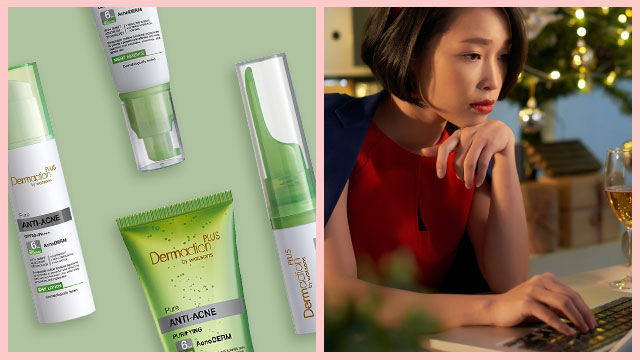 You may get more things done by choosing to work overtime, but when stress is combined with the loss of precious sleep, not to mention the constant exposure to city pollution, the inevitable happens—acne.
Your next course of action should be to treat it and prevent it from happening again with help from products that suit your skin. We recently discovered Dermaction Plus By Watsons, a new skincare line packed with ingredients that help strengthen, soothe, and hydrate the skin, in addition to controlling oil production to keep acne at bay. Check out these products:
1. Anti-Acne Purifying Gel (P249)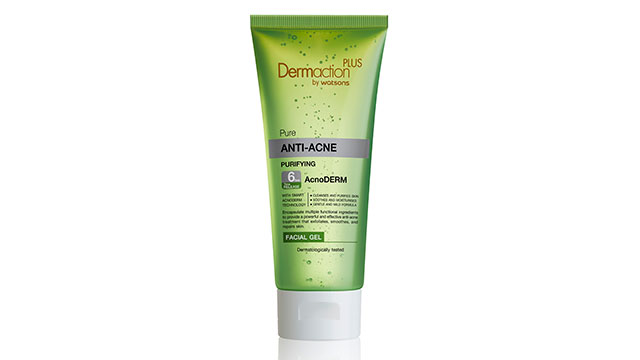 A good skincare regimen begins with proper cleansing. Get rid of deep-seated dirt and grime with this facial gel that mildly cleanses and moisturizes your skin. It's suitable for those with oily and acne-prone skin.
2. Anti-Acne Skin Toner Clear Lotion (P599)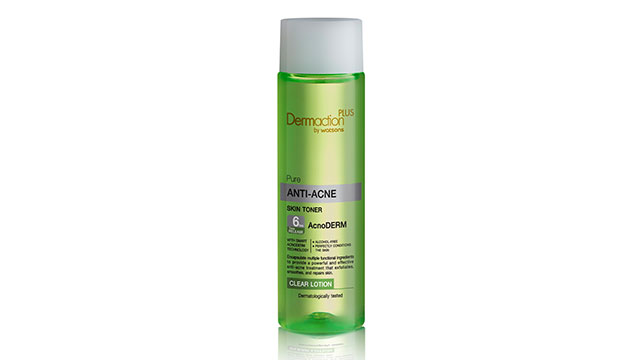 Toning is a must after cleansing. Try this toning lotion that aids with skin exfoliation by dealing with excess oil and dead skin. It also helps tighten your pores, soothe skin irritation, and control oil production, leaving you with bright skin that's prepped for your skincare routine's next step.
3. Anti-Acne Overnight SOS Spot Corrector (P399)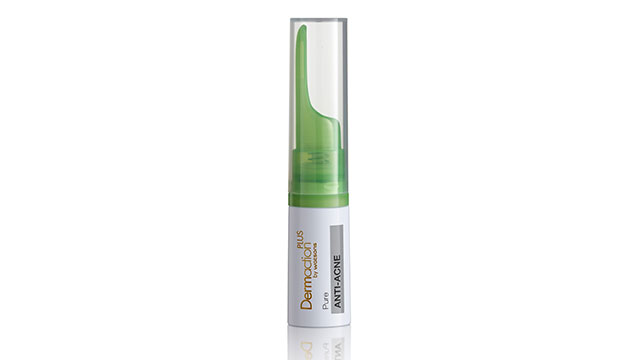 You can choose to not let random pimples ruin your day by treating them with an overnight spot corrector. Gently dab a pea-sized amount on the affected area and see the results when you wake up. This helps dry out those pesky bumps without dehydrating your skin as it is made with aloe vera, chamomile, and red fruit complex extracts.
4. Anti-Acne Completed Recover Night Essence (P549)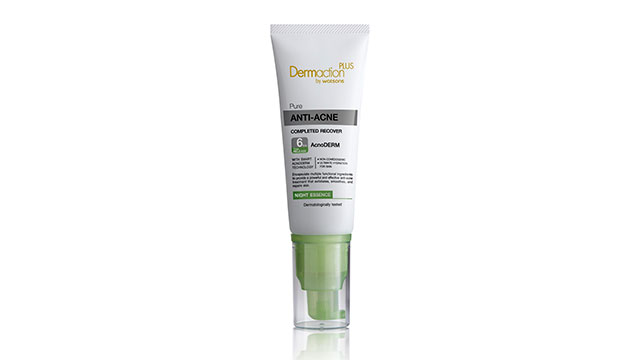 Fighting acne shouldn't end with a spot corrector. Add an anti-acne essence to your routine to give your skin the advantage over breakouts. Dermaction Plus by Watsons' night essence is a skincare dream: it's lightweight, oil-free, and silicone-free. It helps treat acne without clogging your pores and aids in making your skin feel rejuvenated.
5. Anti-Acne Day Lotion SPF50 (P599)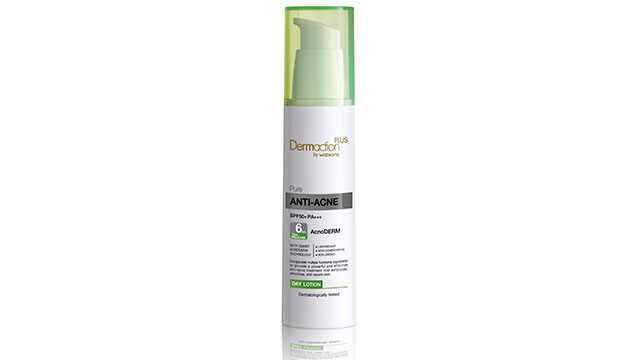 Don't settle for a regular sunblock when you can get one that doubles as an anti-acne product. Protect your skin from the sun's harmful rays and other daily stressors with this lightweight, oil-free sunscreen that comes with SPF50+ PA+++. This two-in-one product is loaded with ingredients good for your skin, such as hyaluronic acid, licorice extract, aloe vera extract, and vitamins B3 and E.
With reasonable OT, you should be reaping nothing but benefits without having to suffer from stress-induced breakouts. Get clear, glowing skin by choosing your anti-acne products wisely and sticking to a good regimen.
Learn more about Dermaction Plus by Watsons when you follow Watsons on Facebook.
This article was created by Summit Storylabs in partnership with Watsons.