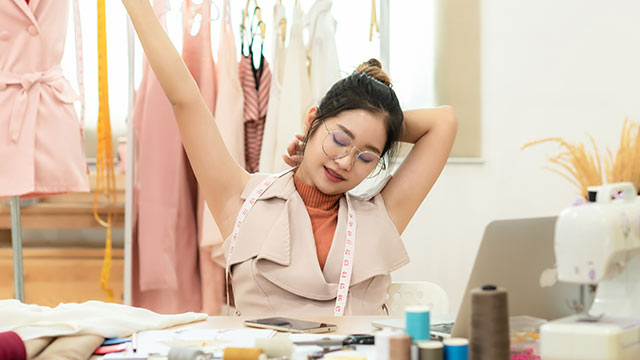 While you may want to show your underarms a little more TLC, sometimes, things don't always work out. In the pursuit of finding the perfect products and routines for their underarms, these five ladies ended up with horror stories that exacerbated their current issues. Below, learn from their mistakes and find out what really helped them in the end:
1. I accidentally burned my underarms.
"My mom told me that her friends would use lemon juice as deodorant, and that it made their underarms soft and bright. Since I struggle with dark marks, I decided to try it—I even bought a spray bottle for easy application.
"After a week, I noticed my underarms turning red and becoming flaky. I didn't know that lemon juice can actually dry out and burn your skin. It turns out, it's way too acidic to use on its own, so I threw the remaining juice and switched to a moisturizing deo to help soothe my underarms. Before bed, I slather on a thick cream to hydrate them overnight.
"While natural remedies sound appealing, sometimes it's better to use tried-and-tested products. I use a Dove deodorant at the moment, it helps make my underarms feel soft." —Isabel, 25, Editor
2. My underarms broke out in tiny pimples.
"Waxing was my chosen form of hair removal for years, but I noticed I was developing chicken skin and getting ingrown hairs more often. I wanted to see if shaving would help these issues, so I tried it and thought it was a success since I didn't get any cuts.
"The next morning, my underarms were red and very irritated, and that evening I noticed small bumps on my underarms. As the days progressed, the bumps turned into pimples, and the pimples turned into dark splotches that were very hard to get rid of.
"When the hair started to grow again, I got even more bumps because of ingrown hairs. The bumps took a long time to heal. My mom suggested laser hair removal to eradicate the problem completely. I'm really glad I invested in the treatments because now I don't have to worry about getting pimples or ingrown hairs and how to lighten the spots after they've healed." —Joanna, 30, Writer
3. I couldn't find a deodorant that didn't irritate my
underarms

.

"I was using the same deodorant for years when it suddenly just stopped working for me. It started making my underarms itchy and painful—I would often feel a stinging sensation right after applying it. I knew I needed to change my deodorant, so I went to the grocery and looked for something without fragrance or alcohol. I found Dove's Sensitive Antiperspirant Spray and thought it would be perfect for me and my sudden underarm sensitivity. Now, my underarms are back to normal and I haven't switched my deo since." —Hazel, 31, Executive Assistant
4. I burned my
underarms

while waxing.

"I went to my usual waxing place to have my underarms done. When my aesthetician applied the wax, I immediately felt a hot, burning pain on my underarm. And when she pulled the strip off, it stung more than usual. My underarms felt raw and sensitive that whole day.

"The next day I noticed a long, discolored stripe where the pain was and it even left a dark mark when it healed. I tried all the home remedies you could think of to whiten my underarm. When none of them worked, I switched to a brightening deodorant in the hopes that a store-bought product would help remove the dark mark, and it did!" —Christine, 36, Entrepreneur
5. I tried a clay mask on my
underarms

and it backfired.

"I saw a Reddit user claim this internet famous clay mask helped make her underarms smoother. I tried it and regretted it. Days after I used the mask, I noticed my underarms were cracked, flaky, and very itchy. The clay mask must have dried my underarms out, and it didn't occur to me to moisturize them after.

"Now, I make sure the products I buy, including my deodorant, are formulated with moisturizers. The deo I use now is super hydrating and has helped heal my skin." —Barbara, 26, Student

While horror stories like these make it challenging to want to switch up routines, we say go for it! A couple of women on this list have chosen to #CareWithEveryShave by adding Dove Original into their regimens, and it has helped them gain more confidence with their underarms. You'll definitely benefit from switching to deodorants that aim to nourish, protect, and care for your delicate underarms. Try Dove Original today, which can help you achieve soft, smooth underarms.

Check out the

Buy 1, Get 1 Free promo

for Dove Original Antiperspirant Deodorant and Dove Ultimate Repair Antiperspirant Deodorant, available in selected stores nationwide! Promo runs ‪until February 1, 2021‬. Per DOH-FDA-CCRR Permit No. 0869 s. 2019.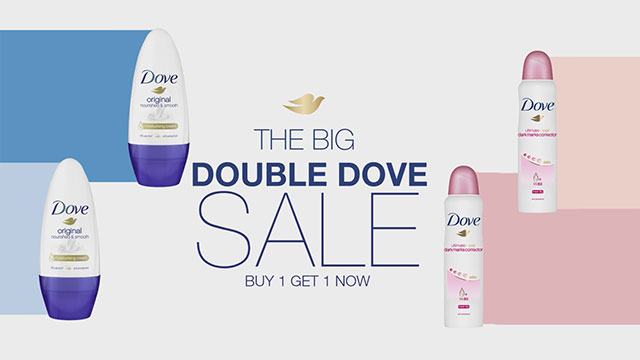 Want to know more about Dove's

#CareWithEveryShave

campaign? Follow Dove on Facebook for updates.
This article was created by Summit Storylabs in partnership with Dove Deo.