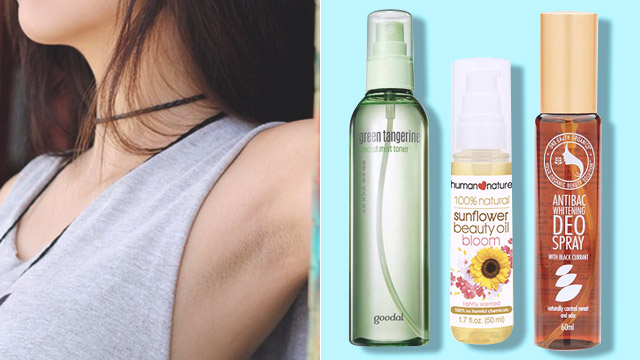 Full disclosure: I don't have TV commercial-grade kilikili, and if you've read one of my older articles, you'll know that I went on a full-on kilikili detox which, honestly, is one of the best skincare decisions I've ever made, since the purge actually helped lessen amoy pawis even when I'm not wearing deodorant.
ADVERTISEMENT - CONTINUE READING BELOW
Since the detox, I've also treated myself to an underarm hair laser removal treatment (it's a great investment) and a few laser sessions to help even out annoying dark spots. These made me more conscious about how I take care of my pits because I already shelled out money for them and it would be a waste if I don't maintain them.
So every night after I give my face a bit of love, I do a kilikili care routine. The process is something you're already familiar with: cleanse, exfoliate, tone, and moisturize. Feel free to duplicate it with products that are hiyang for you.
Cleanse
Usually, I take a warm shower before I go to bed and I make sure to gently and thoroughly wash my pits to remove sweat and remnants of deodorant; but for days when I'm too tired to do so, I use micellar water for cleansing.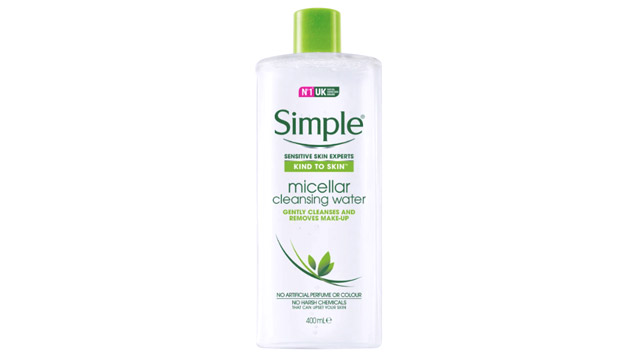 TRY: Simple Kind to Skin Micellar Cleansing Water, P299/200ml,  P499/400ml, at Lazada
Exfoliate
This can be done every other day (or whatever frequency you're comfortable with), but make sure to pick a really, really gentle product for it. I don't use exfoliants that will cause intense peeling and dryness. I also don't use scrubs that much since I don't want my kilikili to feel tender afterwards.
ADVERTISEMENT - CONTINUE READING BELOW
I use Korean exfoliating creams and gels—the ones you just rub on for a bit until they slough off grime and dead skin.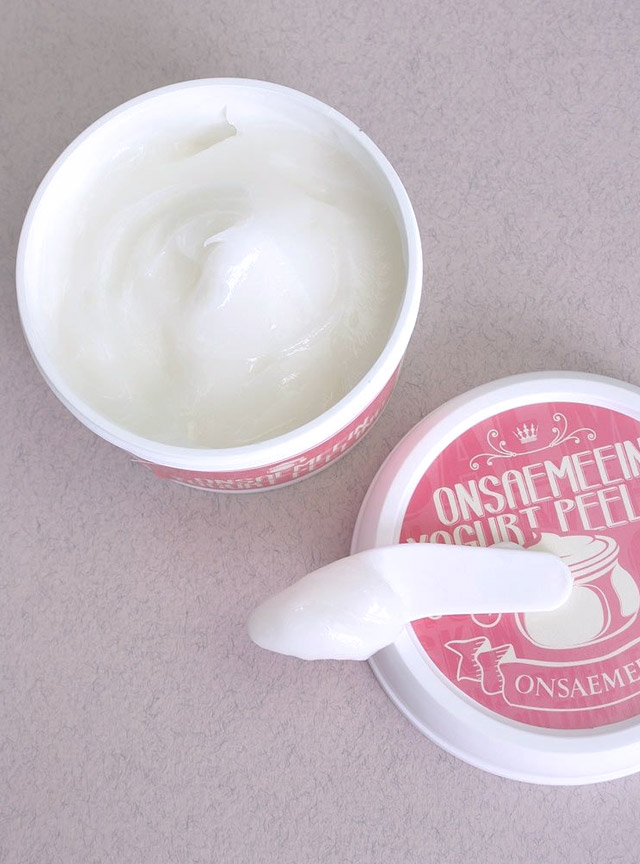 TRY: Onsaemeein Yogurt Peeling Mask, P390, Althea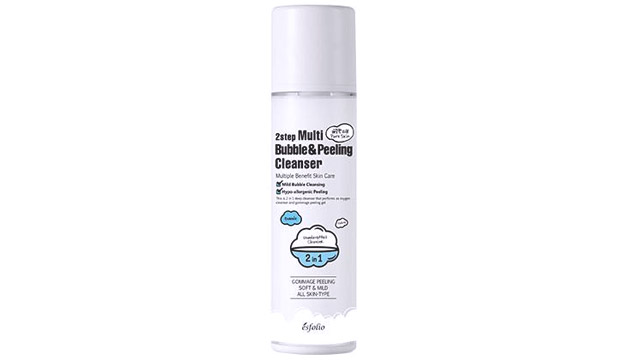 ADVERTISEMENT - CONTINUE READING BELOW
TRY: Esfolio Pure Skin 2 Step Multi Bubble & Peeling Cleanser, P949, Esfolio
Tone
Remove any remaining exfoliant and return the skin's proper pH balance with a toner. Personally, I do this twice—first to do one final, cleansing swipe, and second, to have the skin absorb the product.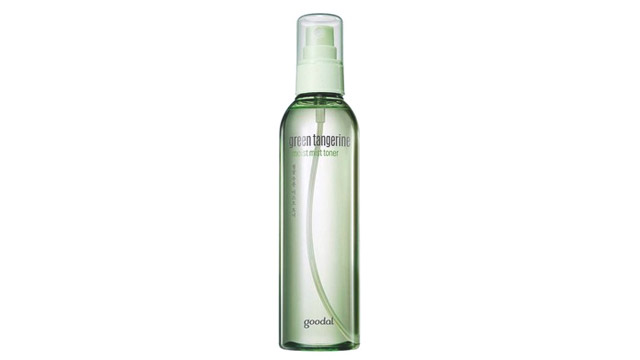 ADVERTISEMENT - CONTINUE READING BELOW
TRY: Goodal Green Tangerine Moist Mist Toner, P870/200ml, Freyja
Moisturize
For this part, I use body oils because my underarms are prone to drying. I use a sunflower oil-based product as it really helps soothe my skin. Just make sure to wash whatever oil will remain the following day before you put on your deodorant.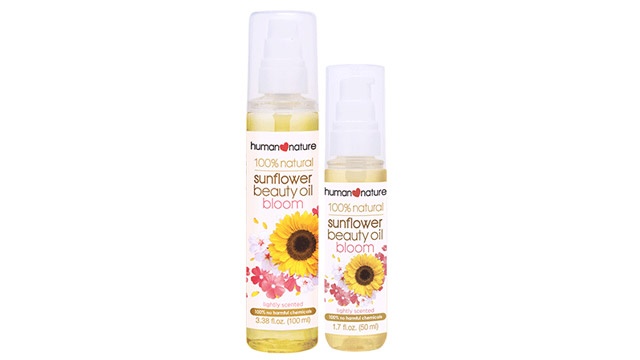 ADVERTISEMENT - CONTINUE READING BELOW
TRY: Human Nature Sunflower Beauty Oil Bloom, P199.75/50ml, P329.75/100ml, Human Nature
I realized that taking care of my kilikili as much as I do my face makes me feel more confident about them. They're not perfect, but they're a whole lot better and healthier than they were before. I also try to use natural deodorants and move away from anti-perspirants: if I sweat, then I sweat. It's natural, after all. Having pawis seep through my clothes is a little embarrassing at times, but I've been building a wardrobe with fabrics that won't make it too obvious, so it's less of an issue for me.
If like me you're always on the look-out for natural and gentle deos, check out a couple that I've tried: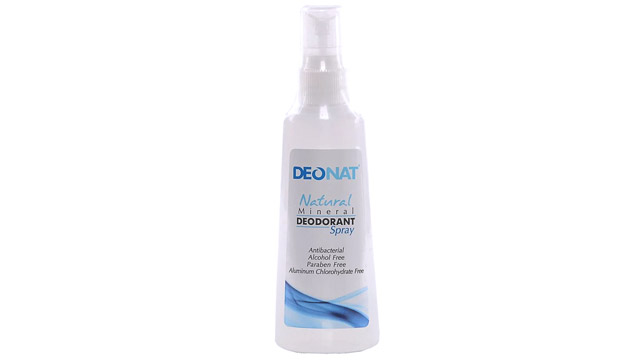 ADVERTISEMENT - CONTINUE READING BELOW
TRY: Deo Nat Mineral Deodorant Spray, P159/100ml, Watsons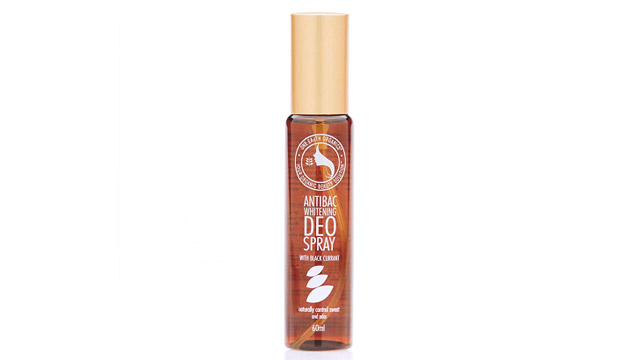 TRY: One Earth Organics Antibacterial Whitening Deo-Spray P352/60ml, Beauty Bar
Here's one brand I've heard a lot of good about but haven't tried yet: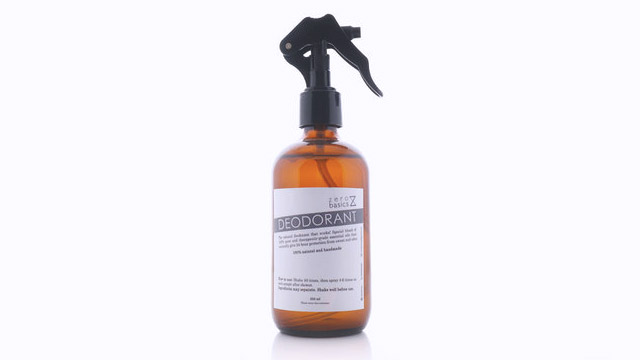 ADVERTISEMENT - CONTINUE READING BELOW
TRY: Zero Basics Deodorant, P250/250ml, BeautyMNL
Good luck with your kilikili journey! Sound off in the comments section if you have your own regimen and/or tips!
Load More Stories