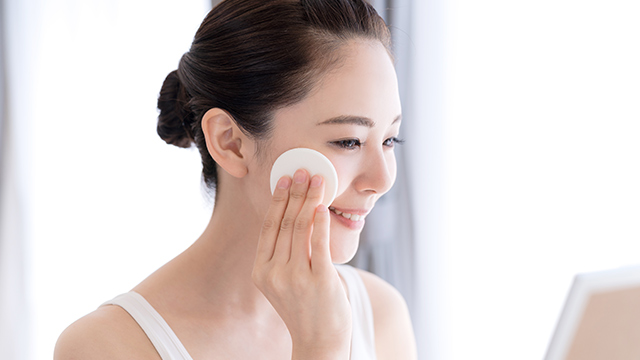 We always want to look our best. This holds true even though our meetings at work or catch-ups with friends are limited to being in front of a screen. And with our busy schedules—work, chores, and relationships—we want to be able to look our best with minimum effort.
That's where a smart skincare routine can step in. If you have smooth, radiant skin, it won't matter if you're made up or barefaced because your skin will glow for you. If you're not sure where to start, Céleteque has a Brightening range that can help you look lit from within and ready for all your video calls. Their products were created based on science and were tested by dermatologists. The brand also provides customized solutions for different skin concerns. This is perfect when you want to gain a sense of control over how your skin looks on-camera, especially since things outside seem beyond our control.
Step 1: Clean your face with
 

Céleteque DermoScience Brightening Micellar Milk.

Before anything else, make sure to remove dirt, excess oils, and makeup from your face. Do this easily with Céleteque DermoScience's Brightening Micellar Milk. It has vitamin B (aka niacinamide) to help brighten dark spots. Not only that, it can also help reduce sebum production for a more radiant complexion. This micellar cleanser comes in a one-of-a-kind milky format that is very gentle on the skin and leaves your face feeling smooth and soft after use.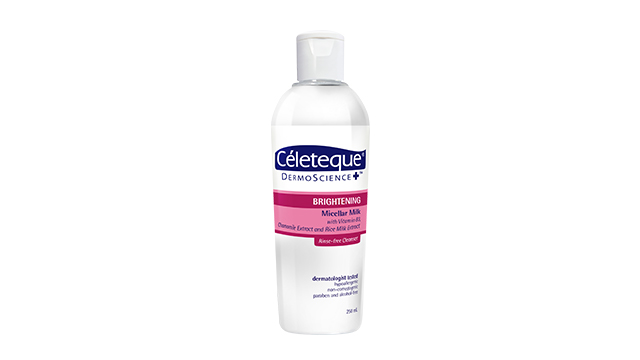 Step 2: Wash your face with Céleteque DermoScience Brightening Facial Wash.
Your cleanser should be able to remove impurities from your skin without drying it out or irritating it. Some formulas are so harsh that they strip your skin of its natural moisture. This creates a "squeaky clean" feeling, which is an absolute no-no!
This cleanser is not only gentle, it also contains skincare powerhouse niacinamide and vitamins C and E. These help fight free radicals that trigger excess melanin production.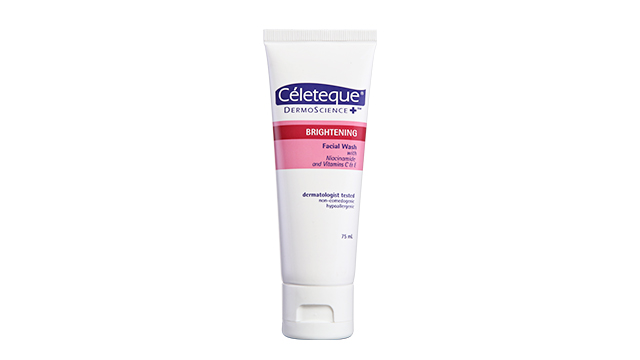 Step 3: Remove lingering impurities with Céleteque DermoScience Brightening Alcohol-free Toner.
By toning, you cleanse your skin of any last traces of dirt while infusing it with vitamins. This step also helps your skin absorb the next layers of skincare products better.
This toner contains rucinol, which helps prevent hyperpigmentation so you can maintain an even skin tone. It's also filled with antioxidants from green tea leaf and St. John's wort extract to help brighten dull skin and soothe sun-induced inflammation.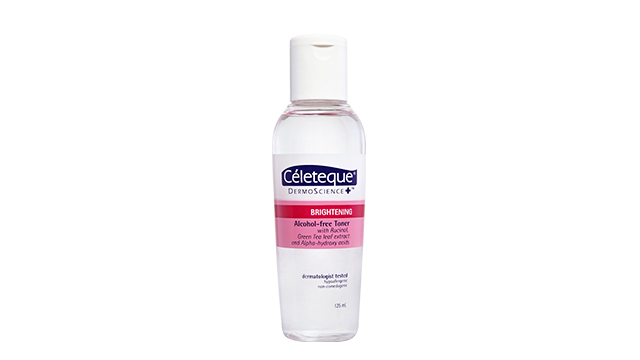 Step 4: Spot-treat blemishes with Céleteque DermoScience Brightening Dark Spot Corrector.
Now that you have a clean canvas, you can start treating dark spots and blemishes. This spot corrector contains coenzyme Q10, an antioxidant that helps fade an uneven skin tone and sun damage. Just dab some on spots or scars to help brighten blemishes with regular use.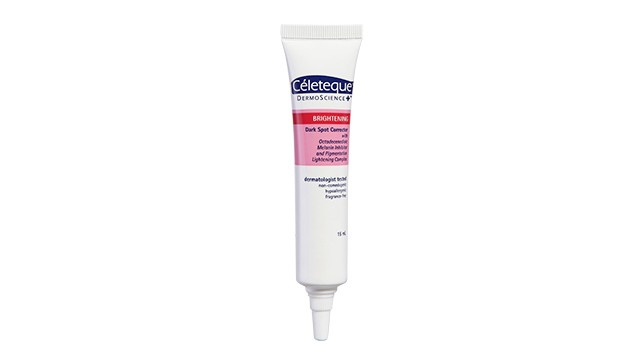 Step 5: Dab Céleteque DermoScience Brightening Eye Tuck Plus Dark Circles Lightener around your eyes.
Stress and late nights can cause puffiness and dark circles around your eyes. If you're bothered by these, try this eye cream. Its active ingredient is Eyeseryl® Tetrapeptide Complex. This helps minimize puffiness and dark circles and also helps improve skin firmness around your eyes.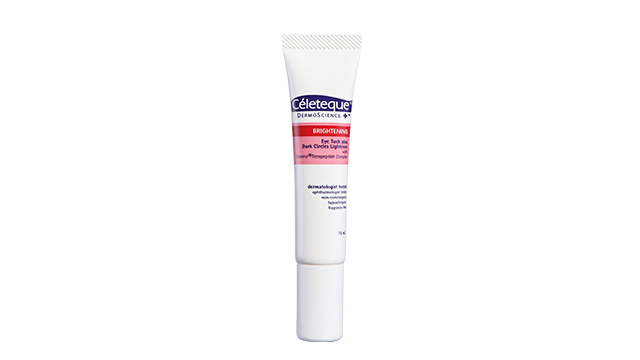 Step 6: Moisturize and protect your skin with Céleteque DermoScience Skin Defense Matte Moisturizer.
Finally, never skip sunscreen! You're maybe staying indoors most of the time now, but UV rays can penetrate windows and still reach you. Also, your phones and gadgets emit blue light, and that affects your skin the same way UV rays do.
This sunscreen moisturizes your skin while offering double protection against harmful UVA/UVB rays and blue light that damage your skin. It also has SymUrban Plus to help your skin fight the negative effects of pollution (which can also still reach you while indoors!). This moisturizer is perfect for daily use because it's light, non-greasy, and will keep you looking oil-free all day.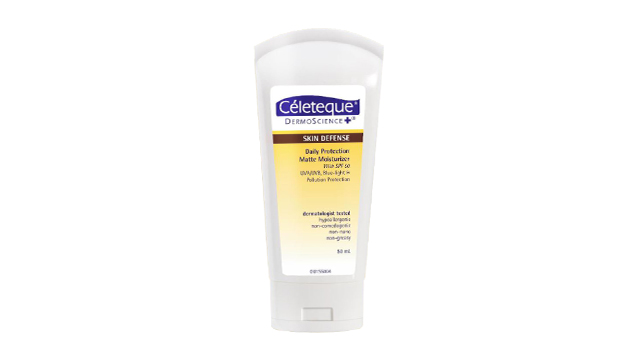 Now, you're video call-ready!
Céleteque DermoScience also has other skincare ranges: Hydration, Acne Solutions, Advanced Anti-Aging, and Skin Defense that help meet your skin concerns.
Try Smart Skincare. Learn more at Céleteque.com.
This article was created by Summit Storylabs in partnership with Céleteque.