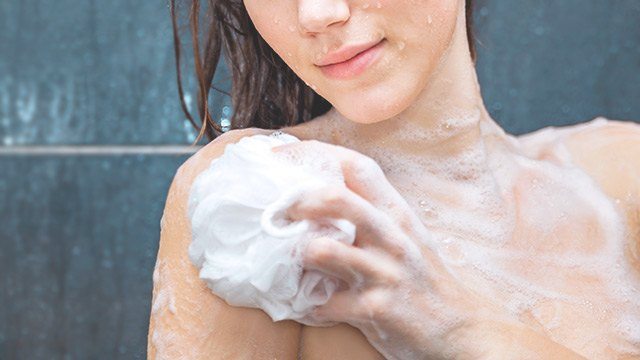 If you're a big fan of shower gels and creams, you most likely use a shower puff or loofah to get everything foamy and to scrub away all the dirt away from your body. We've got bad news, though: You have to ditch your shower loofah because it's gross.
ADVERTISEMENT - CONTINUE READING BELOW
The New York Post reported that 98% of dermatologists (that's a huge number!) don't recommend you use one. The publication spoke to J. Matthew Knight, from the Knight Dermatology Institute, and he revealed that the ball of mesh serves as a home for dead skin cells and bacteria. 
Moreover, a study from the Journal of Clinical Microbiology discovered that these bathtime buddies grow a wide range of bacteria species overnight! Are you already cringing?
CONTINUE READING BELOW
Recommended Videos
To prevent this nightmare from happening, New York Post advises that after taking a bath, rinse the puff well and let it dry in a well-ventilated area. You must also replace it every three to four weeks to avoid contamination.
In a separate report from InStyle, Jessica Weiner, M.D. recommends that it's better to use hands to prevent excessive friction and scrubbing on our skin.
Comments
Load More Stories