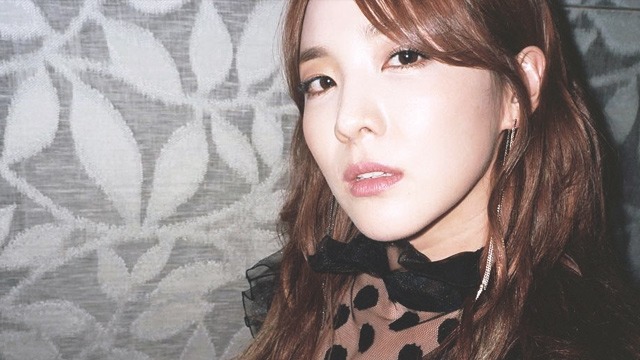 Framing your face with bangs is one of the hair trends that really stood the test of time. It can soften or add an edge to your look. However, every girl with a fringe knows that the length of your bangs is absolutely crucial – half an inch too long will make you look haggard, half an inch too short and you'll look like a total disaster.
ADVERTISEMENT - CONTINUE READING BELOW
Now, we all know we're not really supposed to cut our own bangs. But with the crazy traffic, a tight budget, or a packed schedule, a bi-monthly trip to the salon just seems impossible. Sometimes, you're better off keeping your fringe in shape at home. And because cutting your own hair can be extremely daunting, we've put together the perfect guide to trimming that fringe that won't leave you wanting to wear a hat until it grows out. Here's the ultimate step-by-step way to cutting your own bangs like a pro: 
CONTINUE READING BELOW
Recommended Videos
Step 1
Comb your bangs forward and secure the rest of your hair with clips or in a ponytail to avoid accidentally adding awkward face-framing layers. Spray your bangs with water then blow dry until just damp (about ¾ dry). Both soaking wet hair and completely dry hair can make it difficult to gauge length accurately.  
ADVERTISEMENT - CONTINUE READING BELOW
Step 2
Determine the length and angle of your fringe. Remember: it's always better to play it safe. Choose a longer length than you think at first. You don't want your first cut to be too short. Try starting at the tip of the nose.
For a full set of bangs, insert a comb underneath your bangs and pull it down slightly further than where you want them to fall.
For side swept bangs, gather your hair in between the index finger and middle finger of your non-dominant hand. Pull the hair towards the opposite direction they usually fall. (If they usually fall over your right eye, pull them over to the left eye.) Keep your fingers as straight as possible.
Step 3
For full bangs, hold your scissors vertically and make tiny cuts into your bangs (try just ¼ of an inch at a time), directly below your comb. Start from the middle and work your way to each side. Take your time and cut slowly.
ADVERTISEMENT - CONTINUE READING BELOW
For side swept bangs, pull the hair taut in the opposite direction. While holding the scissors vertically, start snipping away at the hair below your fingers.
FN TIP: Ditch your old, dull scissors! Using a sharp pair of styling shears will give a nice, even trim.
Step 4
Use your fingertips to move your bangs around a bit and check to see the length and shape of your bangs. If they're still too long, repeat steps two and three.
Watch the video below for more tips and tricks from Kayley Melissa:
Load More Stories