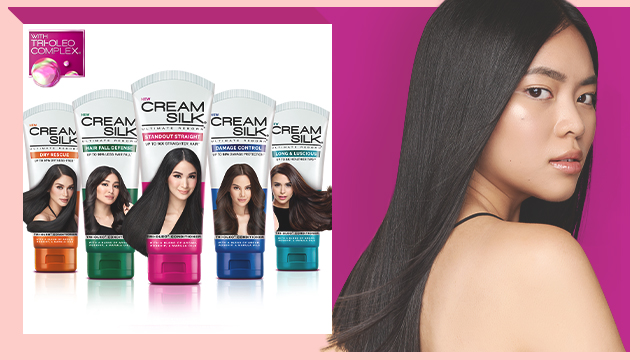 While staying at home is still our norm this year, that doesn't mean that your hair won't suffer from common concerns like dryness and frizz. Daily activities like overworking or sleeping late contribute to stress, which in effect, could diminish nutrients not only in your body but also your hair. Not getting enough nourishment can make your hair weak, rough, and lifeless. You'll need to reassess your hair care routine or, better yet, find ways to improve—like including this new ingredient: Tri-Oleo Complex. Why is it a powerful ingredient? It combines all the nourishing oils essential in combating dull and frizzy hair. And the good news is, Tri-Oleo Complex is now infused in the new Cream Silk Ultimate Reborn Conditioners. Below, more things you need to know about this new must-have ingredient:
It has three nourishing oils.
Tri-Oleo Complex has argan oil to help strengthen strands, rosehip oil to help smoothen hair texture, and marula oil to help moisturize hair. These nourishing oils feel light on the strands so even when they're combined, you can rest assured they won't weigh your locks down.
It can make your hair beautifully reborn.
Shampooing isn't enough. While it can wash away dirt, it could also potentially strip off natural oils from your hair. Remember not to settle for this simple step. Instead, develop the habit of complementing your shampoo with a conditioner that has Tri-Oleo Complex. This way, your hair gets nourishment that will make it feel reborn and greater than ever.
It responds to different hair care needs.
Tri-Oleo Complex transforms Cream Silk's conditioners into a more nourishing range. So, whether you're choosing from Cream Silk Ultimate Reborn in Standout Straight, Hair Fall Defense, Damage Control, or the new Long and Luscious conditioner—you can expect these versions to deeply nourish and repair the weak parts of your hair. Tri-Oleo Complex also complements Cream Silk's potent conditioning technology that coats and protects your strands against damage. By working together, they can really restore and reborn your hair back to life.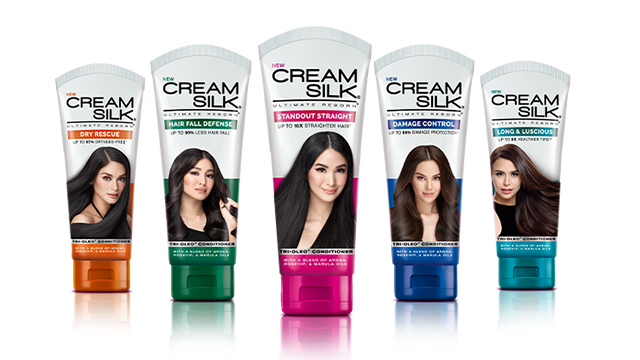 Feel #RebornToBeGreater by giving your hair the nourishing benefits of Tri-Oleo Complex through the new Cream Silk Ultimate Reborn Conditioner range. You can now shop these conditioners online. For more details, follow Cream Silk on Facebook.
This article was created by Summit Storylabs in partnership with CREAM SILK.