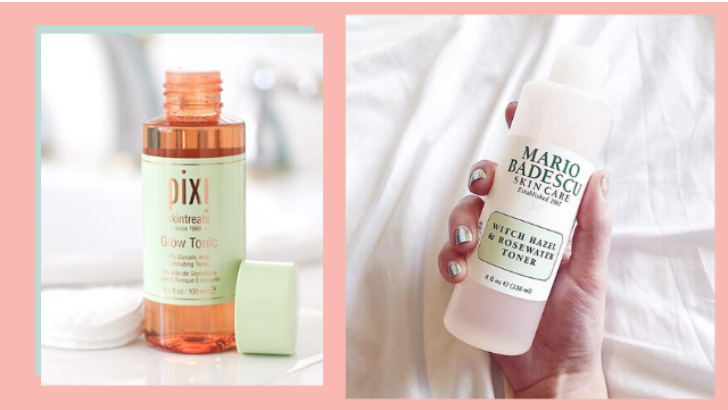 Some people might say that 30 is the new 20, but your body may not always agree with that concept. Among other things, skin problems become more apparent in your 30s. You probably already know this, too, and how your skin starts to lose elasticity as collagen and elastin production moves slower than it can replace the same proteins in your body. 
ADVERTISEMENT - CONTINUE READING BELOW
At this point in your life, the unwitting enemy of your skin is gravity. If you've been plagued by visible pores since puberty, it's likely the same outlook in your 30s. As your skin scaffolding (collagen and elastin) disintegrates, your skin sags and inevitably stretches your already enlarged pores even more. Add to that the dry and dead skin that builds up faster as you age, so when these accumulate around your pores, that leaves you with a dull complexion, too. 
CONTINUE READING BELOW
Recommended Videos
It sounds like a letdown for sure, but the reality is that you can still do something about your aging skin. One of these steps is having a proper skincare routine in place, with items that can address skin problems. Below, must-have toners to help you reduce the appearance of pores and reveal a youthful-looking glow in your 30s.
1. COSRX 2 in 1 Poreless Power Liquid
P990, BeautyMNL
ADVERTISEMENT - CONTINUE READING BELOW
Multi-tasking products are not only cost-efficient but also convenient in editing down your skincare routine. Take this double-acting toner from COSRX, for example: It continues the cleanser's job of decongesting pores with its 0.1 percent BHA formula while tightening them with its rich tannin compound. Dirt and bacteria are further flushed out by willow bark extract to help prevent future clogging and acne.
ADVERTISEMENT - CONTINUE READING BELOW
2. Kiehl's Rare Earth Pore Refining Toner
P1,725, Kiehl's
Amazonian white clay is the core ingredient of this pore minimizing toner from Kiehl's. Similar to Aztec clay mask, this tonic version removes excess dirt and toxins from your skin while helping balance oil production and refining your pores. Kiehl's also offers a complete Rare Earth Pore Refining collection that includes a cleanser, masque, and moisturizer to ultimately combat enlarged pores and dull skin.
ADVERTISEMENT - CONTINUE READING BELOW
3. Etude House Wonder Pore Freshner
P470, Althea
Fun fact: Etude House is the namesake of Frederic Chopin's classic piano drills. Somewhat analogous to the composer's training for the improvement of piano skills, Etude House aims for the same refinement to one's complexion with their skincare line. The Wonder Pore Freshner packs a punch in dealing with oily skin and enlarged pores. Formulated with peppermint, lemon, and sugar cane extract, this toner can help clean out your pores, brighten dark spots, and scrub away dead skin to reveal smooth, radiant skin.    
ADVERTISEMENT - CONTINUE READING BELOW
4. Pixi Glow Tonic
P1,050, GlamourBox
This cult-fave has some patrons claiming that it's made their skin less acne-prone and oily and more glowy and youthful-looking. Its secret weapon? Glycolic acid. This helps thoroughly exfoliate and brighten your skin, while aloe vera and ginseng extracts assist in plumping your skin, making you look fresh.
ADVERTISEMENT - CONTINUE READING BELOW
5. Clarins Toning Lotion with Iris
P1,189, Perfume Store
French cosmetics brand Clarins remains to be at the forefront of skincare innovation, priding itself on its gleaming reputation on plant science and technology—the foundation of their every product. This alcohol-free toner has iris and sage extracts that help remove buildup on your skin and just beneath it to leave it balanced and refreshed. Oh, and your enlarged pores? Visibly invisible.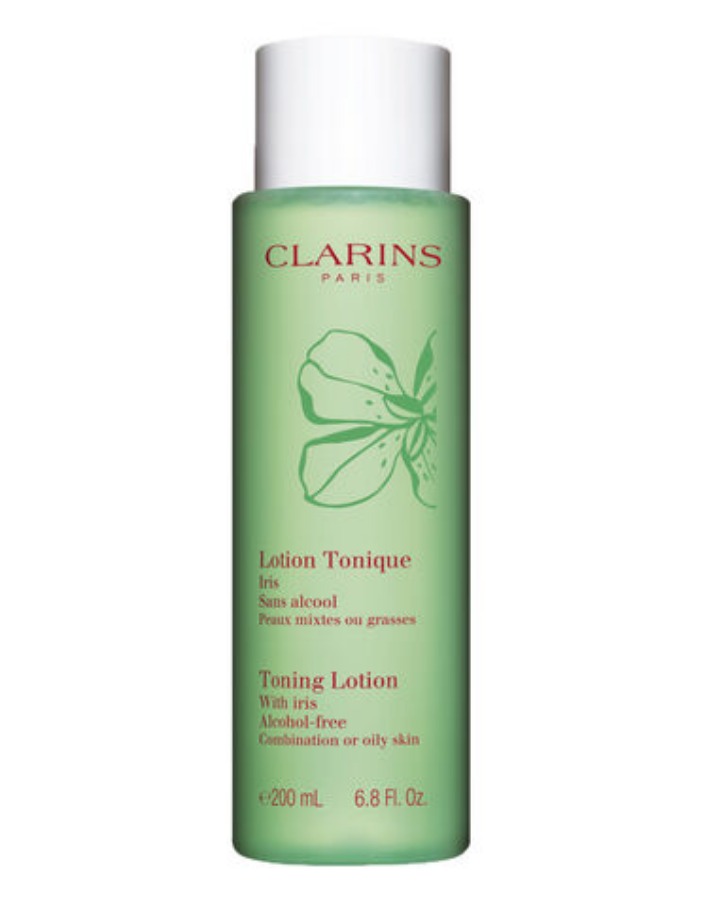 ADVERTISEMENT - CONTINUE READING BELOW
6. Innisfree Jeju Volcanic Pore Toner 2X
P995, BeautyMNL
While Jeju might instantly make you feel a tinge of wanderlust for the land of supreme oppas, the island has more to offer than as a jump-off point to South Korea's bustling cities. Its volcanic clay fuels this toner from Innisfree and works by absorbing oil and detoxifying your pores to leave your skin smooth and matte. It's recommended to use this pore toner with Innisfree's Volcanic masks to complete your pore-minimizing regimen.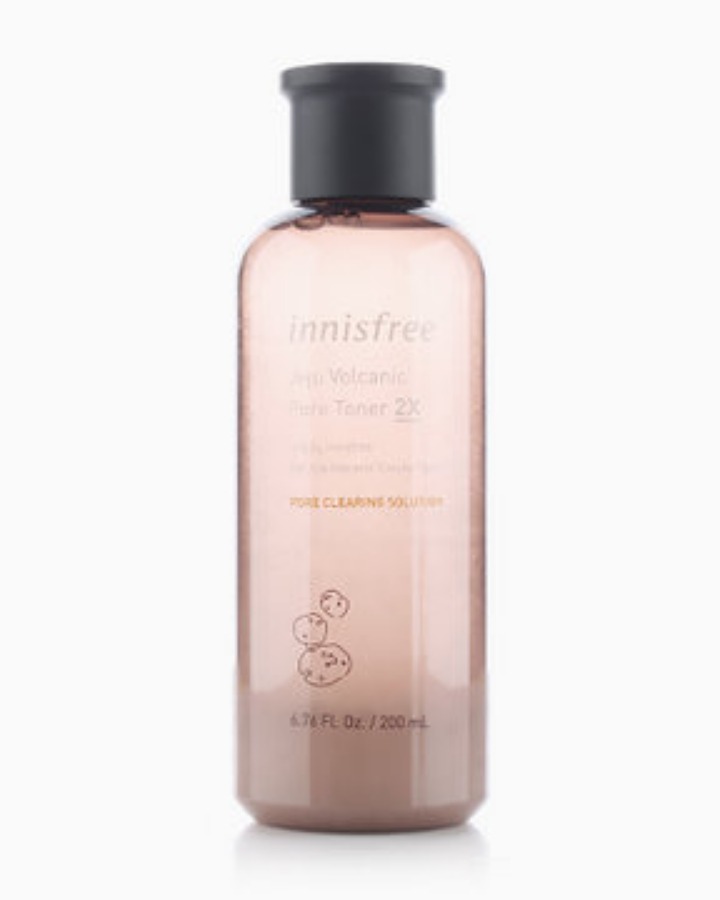 ADVERTISEMENT - CONTINUE READING BELOW
7. VMV Hypoallergenics Fine Finish Pore-celain Effect Mattifier
P900, VMV Hypoallergenics
From the name itself, you can already tell what this toner aims to achieve. The fascinating science behind the ultra-meticulous brand's pore refining formula is that, instead of shrinking the size of the pores, it stimulates the skin cells surrounding the pores to expand, thereby constricting the size of each pore to reduce its appearance. It's skincare ingenuity at its finest.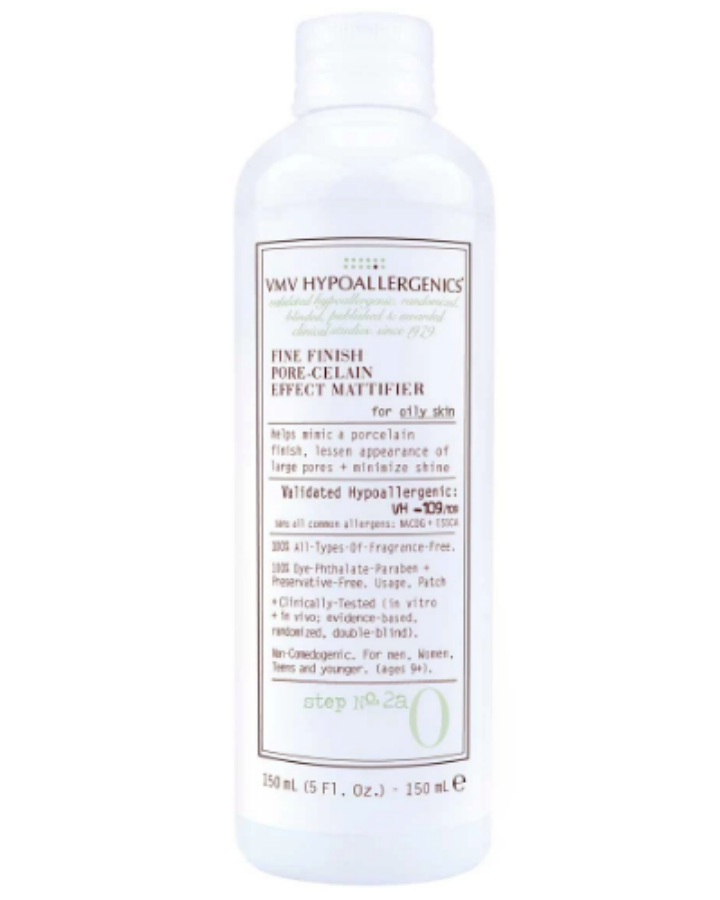 ADVERTISEMENT - CONTINUE READING BELOW
8. Mario Badescu Witch Hazel and Rosewater Toner
P1,000, Sephora
Make your skin feel calm and refreshed with the natural astringent properties of this rosewater and witch hazel concoction. Witch hazel is a popular cosmetic ingredient known for its tannins that work as antioxidants and for anti-inflammation. Along with other floral extracts, Mario Badescu's best-selling toner detoxifies your skin to help you achieve a more youthful-looking complexion.
ADVERTISEMENT - CONTINUE READING BELOW
9. Burt's Bees Garden Tomato Toner
P995, BeautyMNL
Tomato, cucumber, and parsley might sound like the ingredients to make a healthy salad, but in this case, they serve as skinfood for a clear complexion. The trio helps in your skin of dirt, oil, makeup, and dead skin. Then, with Burt's Bees Fruit Acid Complex that's rich in AHAs, it strips your skin further from toxins, clearing out your pores to reveal radiant skin. It's basically a natural exfoliating cocktail.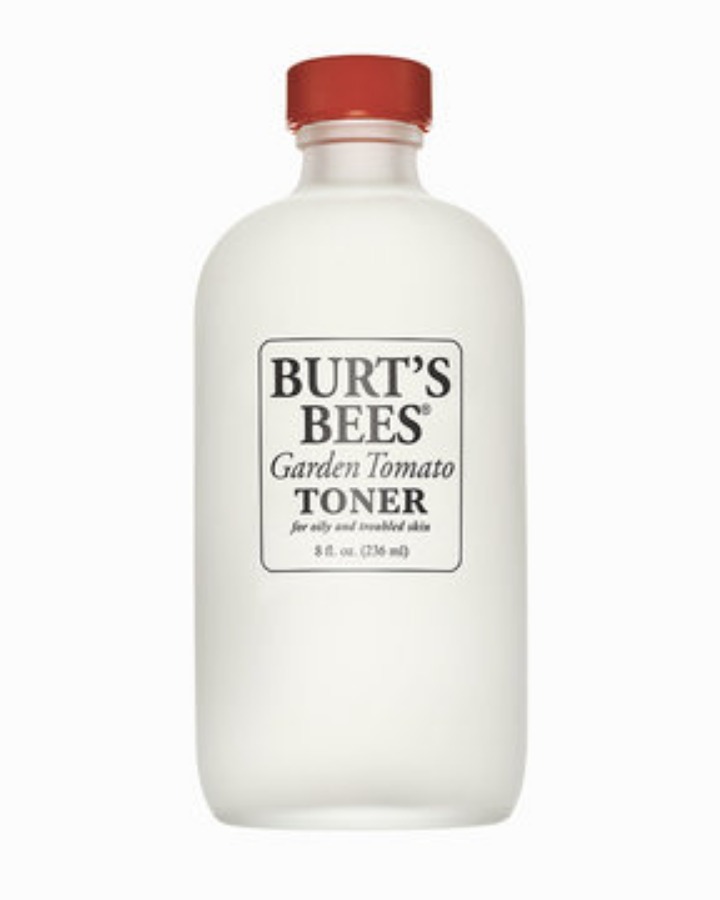 ADVERTISEMENT - CONTINUE READING BELOW
10. Olay Total Effects 7 in 1 Pore Minimizing Toner
P849, BeautyMNL
It should only be appropriate to include the widely popular brand that prides itself on its age-defying skincare technology. Olay's pore minimizing toner helps even out your skin tone and texture by getting rid of minute traces of makeup and dirt left post-cleansing, sloughing off dead skin cells, and reducing the appearance of unsightly pores, leaving you with skin that's smooth and refreshed.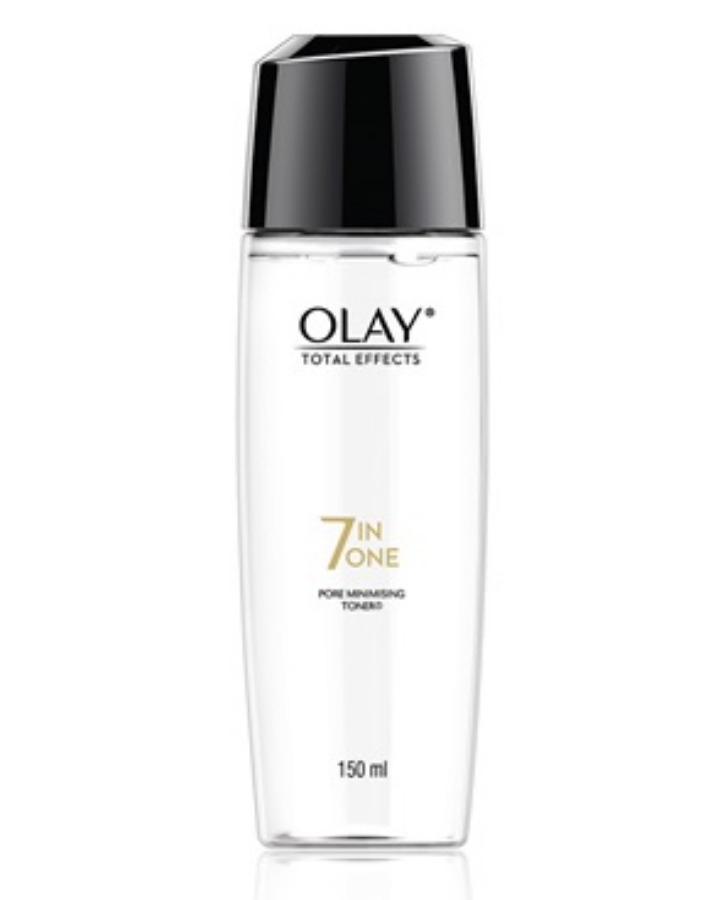 ADVERTISEMENT - CONTINUE READING BELOW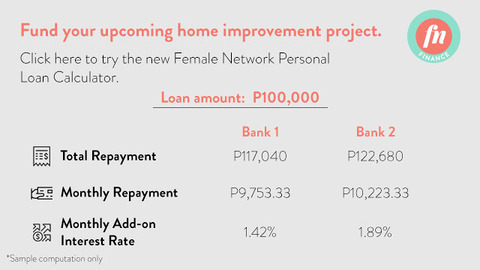 Load More Stories