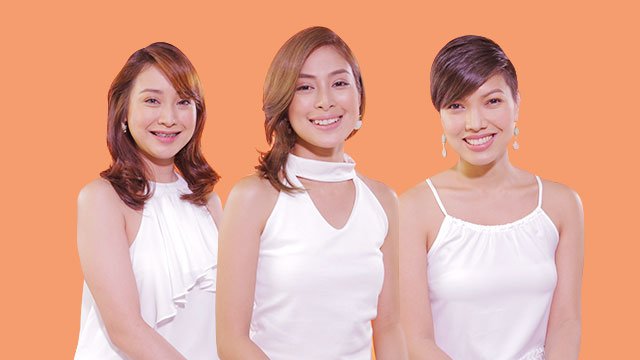 We understand the frustration of having skin problems even when you think you're doing everything right. When you hit your 30s, your skin goes through many changes, which may require you to change your beauty routine.
Take your cue from these women when it comes to skincare. Watch the video and read on for more tips that can help give you brighter skin.



1. Never underestimate the power of sleep.
Getting the ideal amount of sleep can help you stay refreshed and beautiful. Some say six or seven hours of slumber is enough, but if you want to have smooth and glowing skin minus the frequent breakouts, go for the recommended eight hours of snooze time.
2. Makeup isn't meant to be worn 24/7.
You must know by now that you should never go to bed with makeup on. Your skin will thank you if you give it time to rest from any products. If you have to wear makeup to work every day, make it a point to let your skin breathe during days off.
3. Change your sheets regularly.
There are people who change bedsheets and pillowcases once a month or every two weeks. Please don't do this. Dust will always make its way to your sheets. Ideally, your sheets must be changed every few days or at least once a week.
4. Know your skin type. 
Some women aren't really sure or are often mistaken about their skin type. Are you really oily? Maybe you actually have combination skin. Knowing your skin type allows you to choose products that can work better for your skin. 
5. Always make time for skincare.
Time and budget constraints make it difficult for anyone to prioritize skincare, but this shouldn't be the case. While some women take an hour or so applying products to their skin on a daily basis, you can still find a way to achieve the same glow without all that effort.
One of your best options is to use the SkinWhite Naturals Papaya Milk Lotion to keep your skin soft, smooth, and glowing. This lotion has SPF content to keep your skin protected all day, making it ideal for daily use. Use it in the morning and at night to achieve noticeably softer, smoother, healthier, and naturally brighter skin.
For more information about SkinWhite, visit their Facebook page. 
This article was created by Summit Storylabs in partnership with SkinWhite.