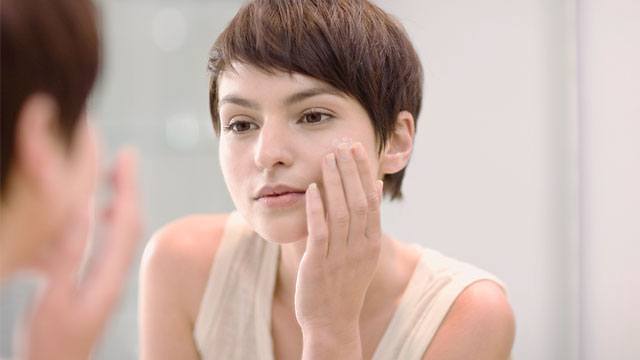 Congratulations! You're 30, flirty, and thriving—and you made it without any shortcuts. The road wasn't easy, as you had to sacrifice sleep and time for yourself for longer, more stressful hours at work. The result? A complexion that may be looking dull amid all the good that you do.
As a successful career woman, it's only right that your beauty routine be composed of products that work just as hard as you do. A smart, targeted, and hardworking regimen can give you more luminous skin and make you look your very best even if you're busy and puyat. For skin you'd love to flaunt, follow these steps to heart:
1. Cleanse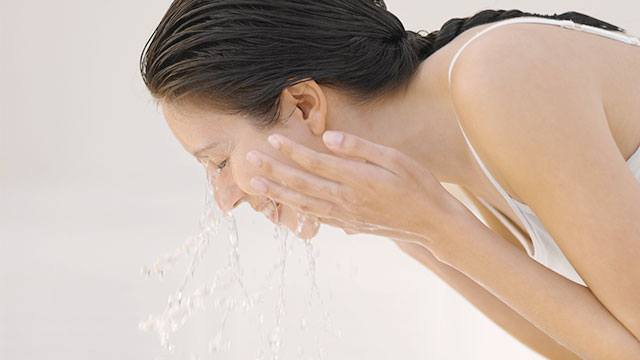 One of the most crucial but overlooked steps in skincare, proper cleansing prevents blackheads and the appearance of large pores, as well as infections (read: adult acne and inflammation). Two-part cleansing is a must at night: Use an oil-based cleanser to remove oil, waterproof makeup, and sunscreen, followed by a water-based cleanser to remove dirt and grime. Choose gentle cleansers that won't tug at your skin or strip the epidermis of moisture. In the morning, a quick wash with a gentle non-soapy cleansing lotion will do.
2. Prep
It's tempting to skip this step, but don't. Applying toner with a cotton pad helps get rid of the remaining dirt and residue, so your skin can absorb the nourishing properties of your skincare products. This way, aside from moisturizing your skin, your toner maximizes the effectivity of your routine by ensuring your skin gets the most out of your skincare regimen.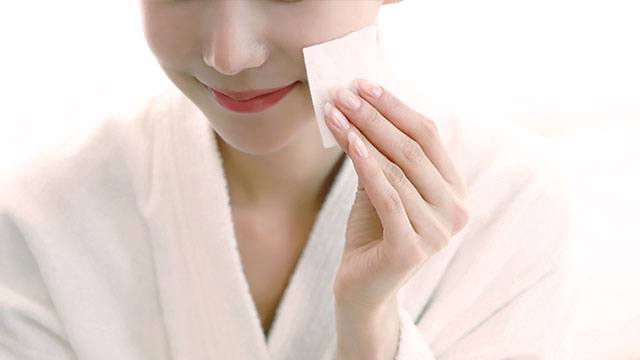 3. Target
Take a step back and assess your skin. You must know what it needs, which can change from one day to the next regardless of your skin type. Is it extra dehydrated today? Irritated? Dull? Choose and apply the serums, ampoules, or essences that target each concern. We like the new and multitasking Pond's Flawless Radiance Derma+ Perfecting Serum, which is formulated with Dermperfect™ Complex to help you get derma-like results by gently and effectively working within the deepest layers of your skin to lighten dark spots, shrink pores, and help make your skin look fresh and glowing.
4. Moisturize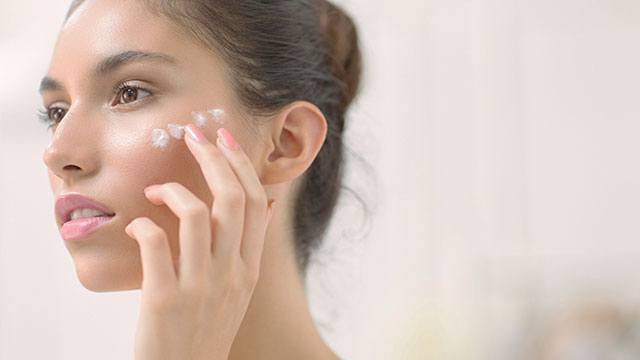 Lock in all the nourishing properties of your regimen with a moisturizer. Applying moisturizer daily keeps your skin at its healthiest. Everyone needs to moisturize, and there's a moisturizer out there for you no matter what your skin type is. The Pond's Flawless Radiance Derma+ Moisturizing Day Cream does more than hydrate your skin. Ideal for normal to dry skin types, it targets your blemishes and brightens your face while giving it a dewy finish. 
If you have oily to normal skin, the Pond's Flawless Radiance Derma+ Mattifying Cream can make your skin look matte without appearing dry.
At night, apply the Pond's Flawless Radiance Derma+ Night Cream to help lighten your blemishes as you sleep.
5. Protect
Applying sunscreen is the most important step in any skincare routine and your best weapon against visible signs of aging. It's no use trying to treat those fine lines and dark spots if you don't do anything to prevent them from multiplying or resurfacing.
In order to minimize the number of products you have to slather on (because we know the heat can make your skin feel sticky midday), use ones that come with SPF. The Pond's Flawless Radiance Derma+ Moisturizing Day Cream has SPF 30 PA+++ and the Hydrating Day Gel has SPF 15 PA++ for all-day protection against UVA and UVB rays.
To finish your look, apply the Pond's Flawless Radiance Derma+ BB Cream—which also has the clarifying and brightening Dermperfect™ Complex—to help you achieve the much-desired "glass skin." The great coverage and the extra SPF 30 from this cream are always welcome.
Being in your 30s today means being able to achieve many of your goals, especially when you work tirelessly day in and day out. Getting promoted to a leadership position? Check. Managing a team for an important project? Check. Getting the salary you asked for and deserve? Check. Clearly, your career is your top priority. But know that skincare—your own personal care—doesn't have to suffer. You can look successful on paper and in person with hardworking skincare products that target each of your skin concerns.
Pond's Flawless Radiance Derma+ is available in leading department stores, drugstores, and e-commerce sites nationwide. Follow Pond's on Facebook for more information.
This article was created by Summit Storylabs in partnership with Pond's.