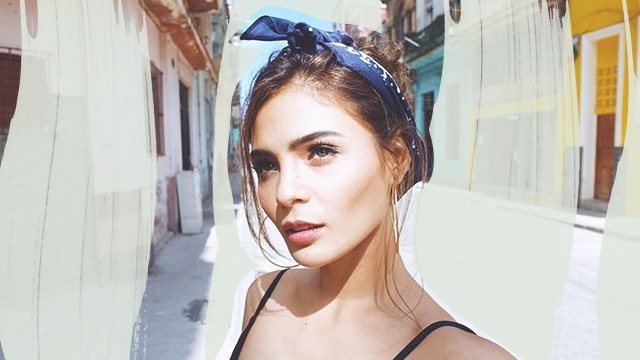 It can be annoying when our hair sticks to our faces as we melt under the sun. This is why we need to put our hair in sweat-friendly 'dos that will keep our hair from the face, neck, and nape. While the ponytail is by far the easiest hairstyle to do, we suggest that you turn it up a notch with these celeb-approved hairdos. 
ADVERTISEMENT - CONTINUE READING BELOW
1. The top knot
A chic, no-fuss 'do that only requires you to put all your hair up and coil into a bun.
2. Braided crown
The version above is a bit complicated because it was done using the French braid technique. An easier version would be to section your hair into two, braid each pigtail, and put it over each other at the top of your head. Secure with hairpins.
3. High ponytail
A high ponytail is the fierce sister of the regular, everyday ponytail. You can wear it sleek or messy—both versions are gorgeous!

4. Put on a headband
Have your hair away from your face by putting on a headband. You can also be creative by using a scarf as a headband! 
5. Side braid
This hairstyle needs texture to hold in place. Spritz sea salt spray or dry shampoo on your hair before styling. Create a side part and gather your locks in one side. Braid it tightly, secure with a hair tie, then loosen up the plaits for a softer, more romantic effect.


Load More Stories