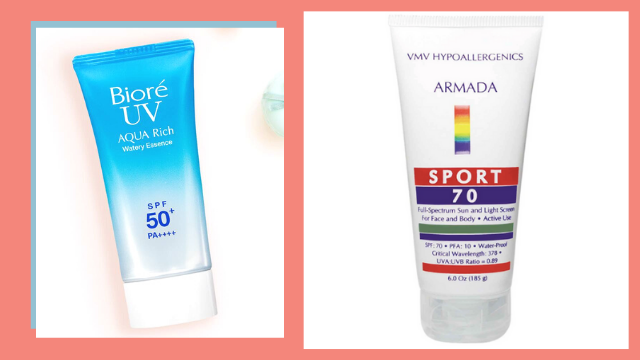 When you're younger, it's easier to take certain things for granted, and that includes visible sun damage to your skin. There are so many reasons you might have not to apply this daily (and even sometimes when on vacations to sunshiny places). Sunscreen can be expensive, can feel sticky on the skin or leave white residue, and takes extra time to apply daily that you might not have due to a busy lifestyle. But what's also easy to forget is that it's an effective tool for preventing sun damage to your skin.
ADVERTISEMENT - CONTINUE READING BELOW
But, you might be thinking, isn't a daily dose of sunshine good for us? Not only does it have positive effect on our mental health, but it's also a great (and free) source of Vitamin D. But too much exposure can result in skin damage. Harvard Medical School identifies the following most common types of sun damage to the skin:
Dry skin, where skin appears dry, flaky and prematurely wrinkled, even in younger people, due to the loss of moisture and essential oils

Sunburn, which is a skin injury caused by UV radiation and can range from mild to severe cases
Actinic keratosis, a tiny bump or small, scaly patch of skin with a pink, red, yellow or brownish tint that can develop from repeated or long-term exposure to UV sunlight. It is permanent unless frozen, chemically treated, or removed by a doctor and is a warning sign that you may be at risk of skin cancer.
Long-term changes in the skin's collagen, which include photoaging and actinic purpura. Photoaging occurs when the UV radiation damage to the structural protein known as collagen within the dermis (a deep layer of the skin) causes wrinkles and fine lines to appear. Actinic purpura is when the fragile blood vessels beneath the surface of the skin start to bleed because of the damage to the structural collagen that supports the blood vessel walls.
One of the best ways to keep your skin healthy is to prevent the damage from occurring in the first place. This means using sunblock with a sun protection factor (SPF) of at least 30 before you go outdoors (especially if you have a long commute you have to take daily!). It's also best to make sure the sunscreen protects against both UV-A and UV-B rays. Apply this to exposed parts of your body—not just the face, but the neck, arms, and legs.
Not sure what sunscreen to pick? We asked a few ladies who've had the time to appreciate the changes sun exposure can cause to share their favorites; having tried different types of sunblock before, you can be sure they know what works for them—and we asked them to share why!
Check out these recommendations from Pinays in their forties:
UV Aqua Rich Watery Gel, BIORE 
P532, Beauty MNL
ADVERTISEMENT - CONTINUE READING BELOW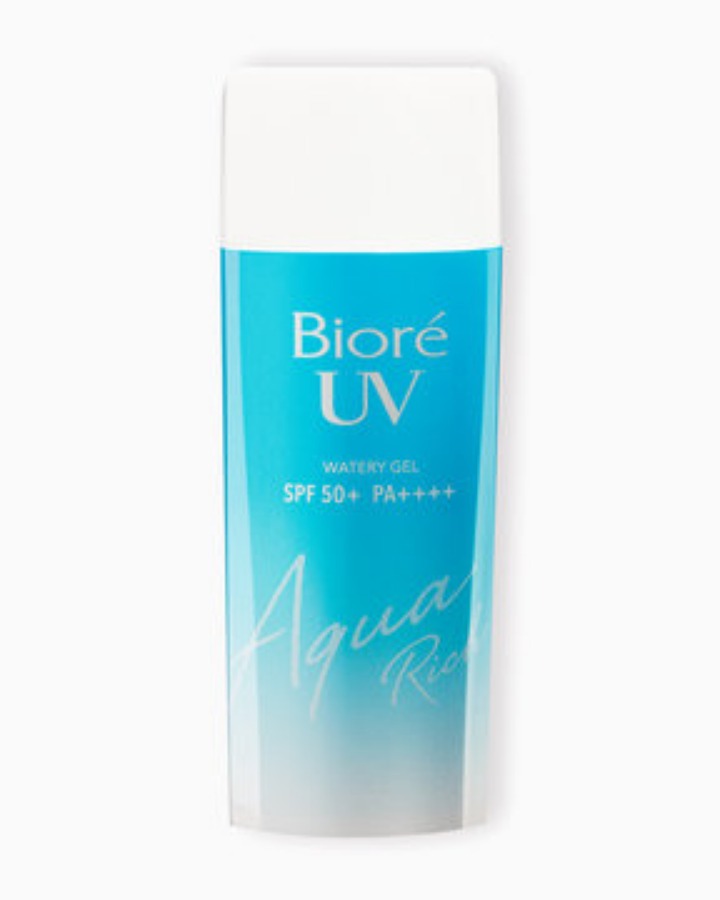 "I have photosensitive skin, even though I'm morena. If I forget to use sunscreen or use something my skin doesn't agree with, just 10 minutes out in the sun at 10 a.m. onwards gives me small red bumps and painful irritation for one week! During those days, my makeup won't stick at all. This is my third bottle, it's such a no brainer. I have combination skin, and this allows me to go bare or go full-on makeup. So lightweight and comfortable."
ADVERTISEMENT - CONTINUE READING BELOW
- Genna, 45, Homeschool Teacher and Makeup Artist
UV Aqua Rich Watery Essence SPF50+++, BIORE
P488, Beauty MNL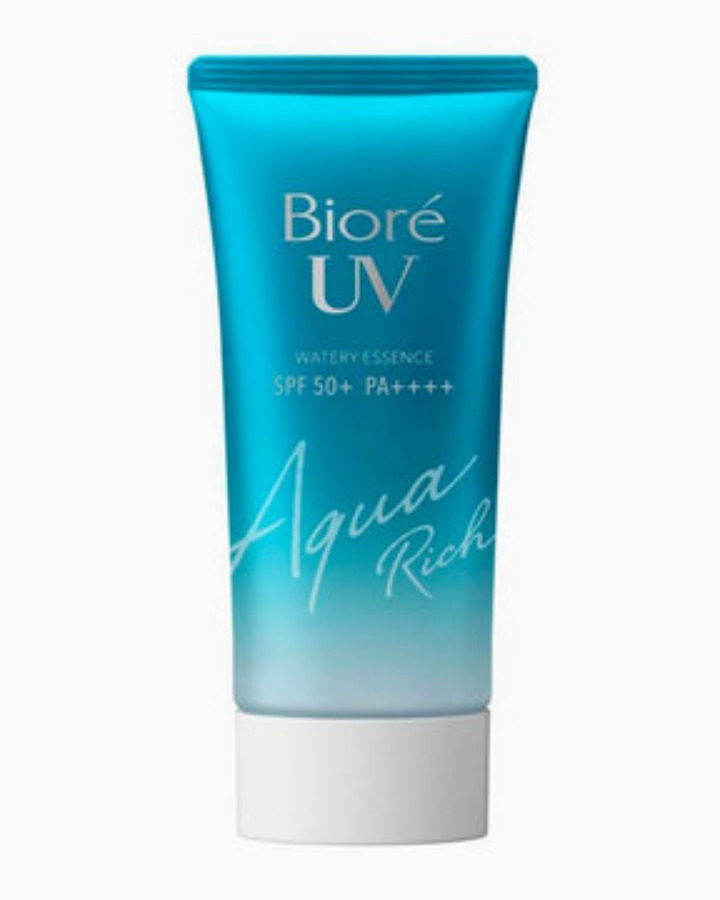 "My sunscreen holy grail! It has high SPF yet it doesn't leave a white residue and sticky after-feel. It glides like a super light moisturizer and primer in one. I love this product because I get the full sun protection and my face feels hydrated because of the hyaluronic acid."
ADVERTISEMENT - CONTINUE READING BELOW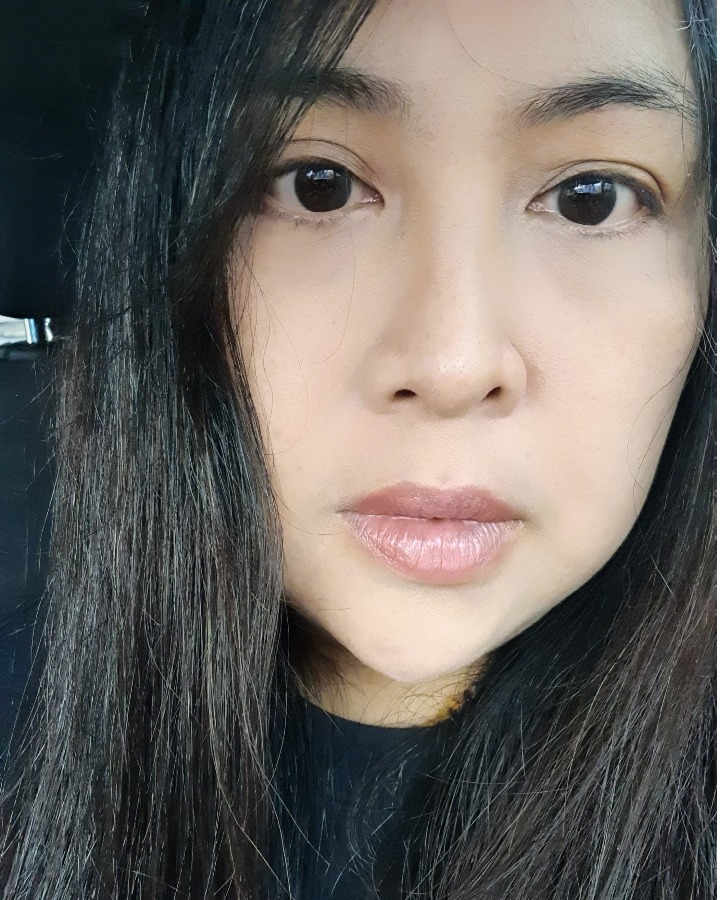 - Gina, 41, Entrepreneur
Hawaiian Sunscreen, Green Tea SPF 45, ALBA BOTANICA
price not available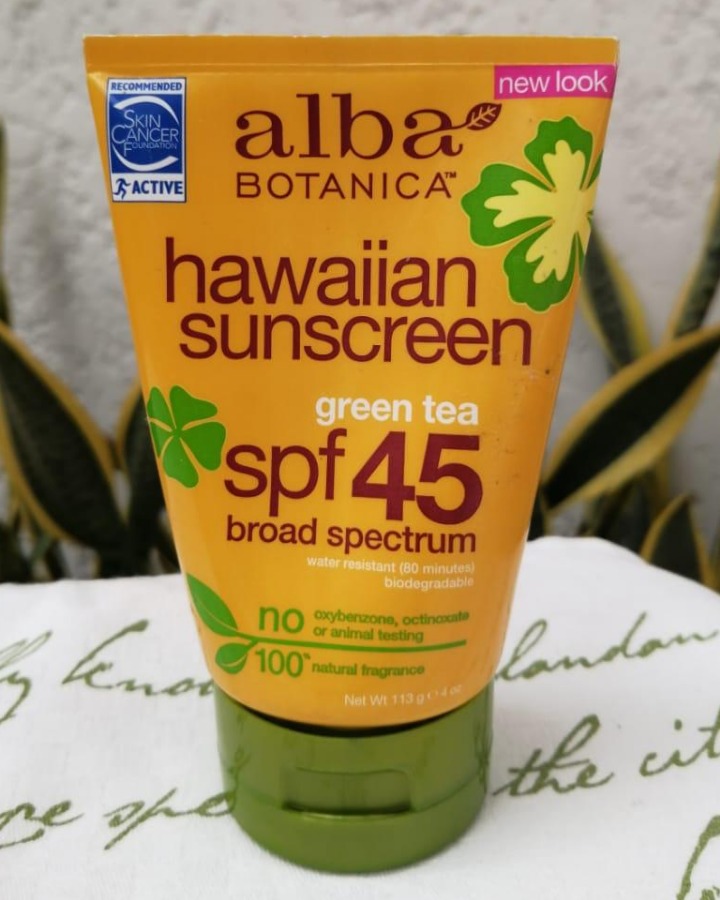 ADVERTISEMENT - CONTINUE READING BELOW
"I love the smell of this one, and it is moisturising and great protection when I am in the sea. It has been a favorite of mine for years, but I use it only for the body."
- Catherine, 41, Yoga Teacher
Cetaphil Sun Light Gel SPF 50
P795, Lazada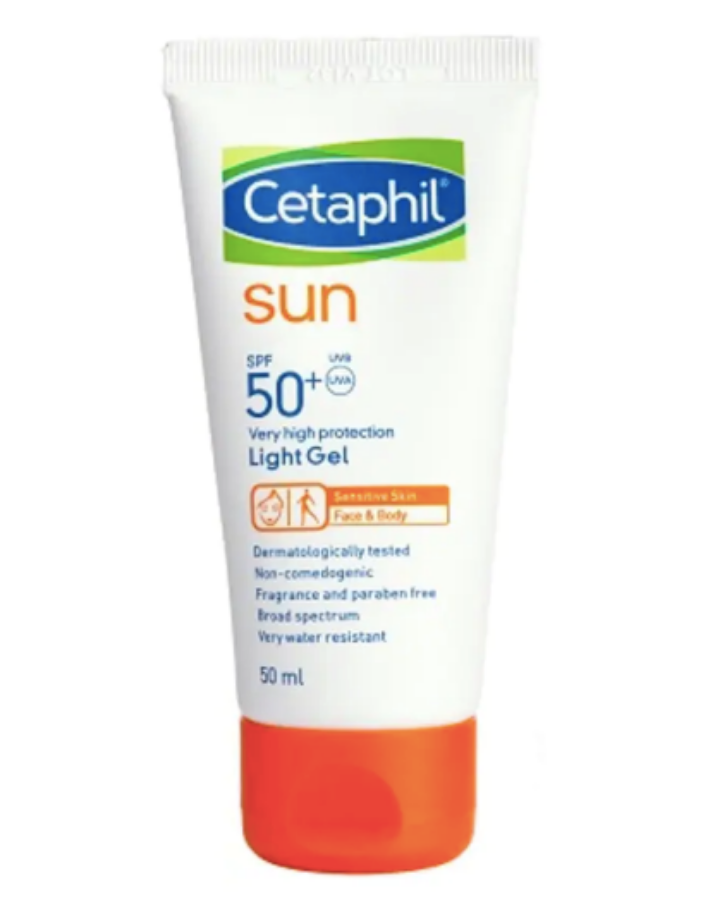 ADVERTISEMENT - CONTINUE READING BELOW
"This is a good option for the affordable side. It is hypoallergenic and great for sensitive skin."
- Catherine, 41, Yoga Teacher
Armada 70 Sport, VMV Hypoallergenics 
P2,700, vmvhypoallergenics.ph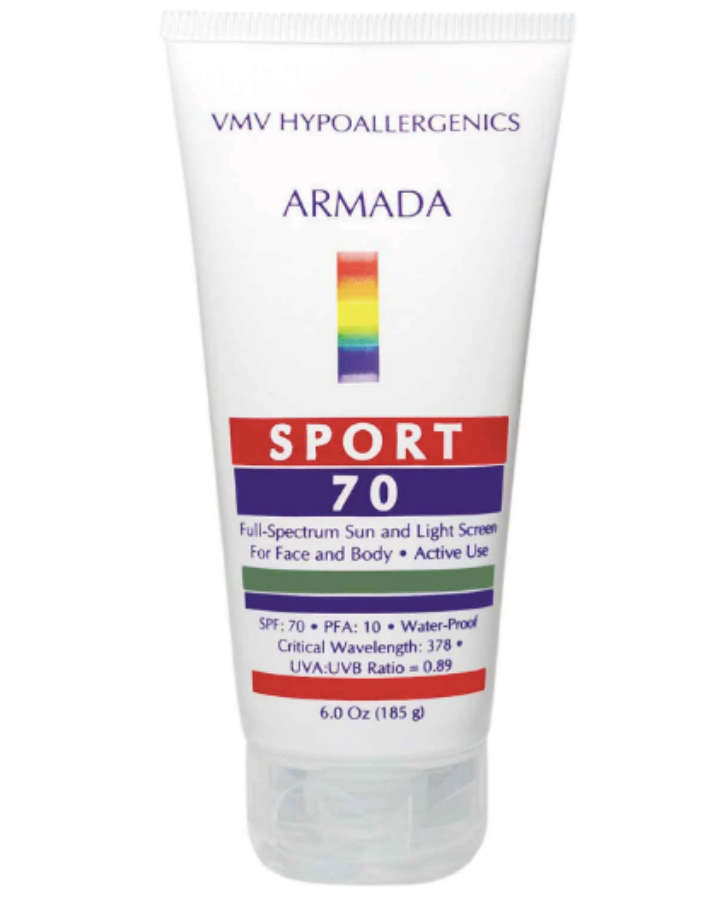 "It's hypoallergenic. It doesn't cause breakouts. It protects my skin even if I stay under the sun the whole day (but of course with reapplication). It's waterproof."
ADVERTISEMENT - CONTINUE READING BELOW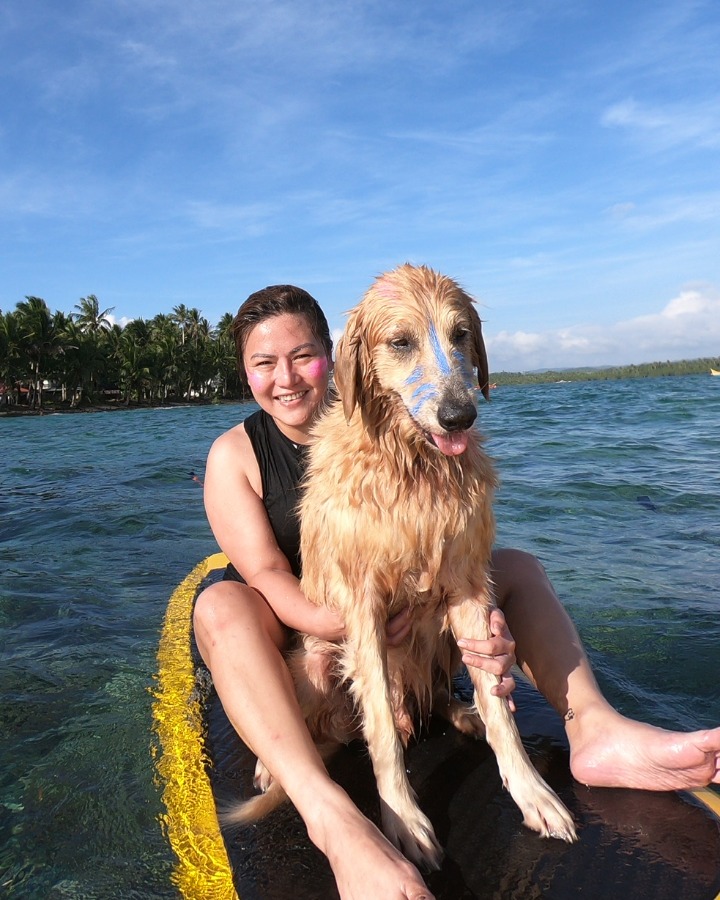 - Christine, 40, Businesswoman
Keep Safe Tinted Sunblock SPF 35 V&M NATURALS

P528, Beauty MNL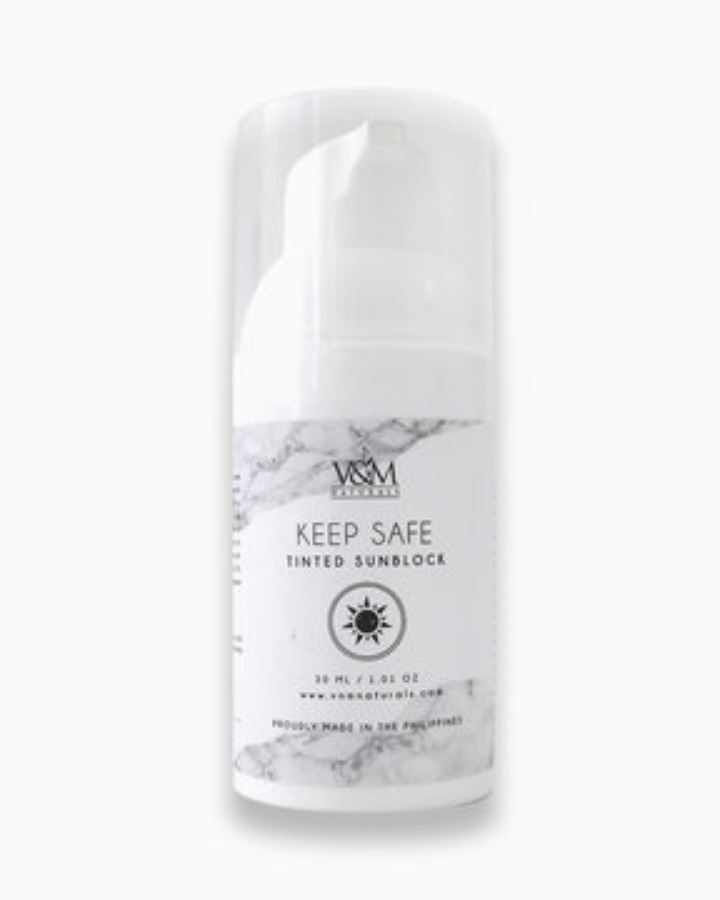 ADVERTISEMENT - CONTINUE READING BELOW
"I've been using V&M's tinted sunblock—Keep Safe—for two years now. It's one of my great finds. It's non-greasy and light on the skin, unlike other sunblocks I've used. I don't have to think about what shade to get because it adapts to your skin tone easily."
- Beng, 41, Analyst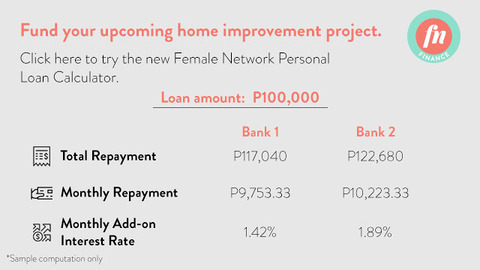 ADVERTISEMENT - CONTINUE READING BELOW
Load More Stories