Looking young and fresh is a beauty goal for many women, especially upon reaching age 30. It's not about rejecting aging, rather, it's about embracing healthy habits. A busy lifestyle, poor diet, stress, and pollution can age our skin. Besides effective skincare products, there are *special* things you can try to turn on the fountain of youth. Depending on your lifestyle, check out the best anti-aging methods you can resort to:
ADVERTISEMENT - CONTINUE READING BELOW
1. For the woman who's always busy and haggard
Collagen is the key factor that keeps our face looking plump and young. We naturally produce this, but as we age, the production speed decreases, and it needs a little push. There are skincare products that aid this, but there is a certain wow factor when you use solutions that aren't topical. To really radiate from within, proper diet, exercise, and ample sleep time are needed, but we are aware that it can be challenging to accomplish these consistently.
This is where supplements come in. To get your money's worth, take a supplement that's loaded with antioxidants, collagen, and vitamins. We recommend NovuSkin Lift supplements that contains 18 ingredients, including glutathione, grapeseed extract, marine collagen, selenium, vitamin E.  This powerful combination works as an elixir of youth in a pill.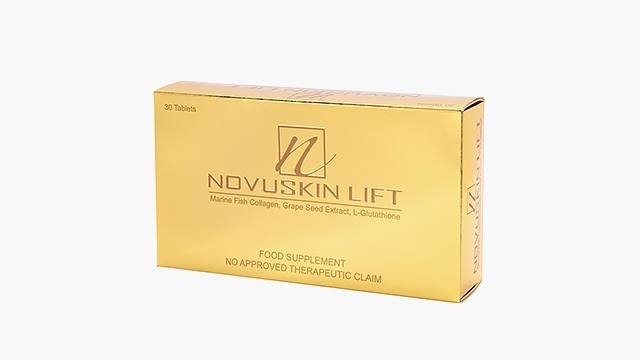 TRY: NovuSkinLift supplements, 2,970/30 capsules, at Mercury Drug stores and Lazada
2. For the woman who wants to look younger in minutes
Although I was extremely diligent with my skincare routine, I noticed that the firmness of my skin needs help. Being born with chubby cheeks and being an eyeglasses-wearer since fifth grade, gravity, stress, and age has taken a toll on my face. Before I turned 30 some XX (haha!) years ago, I noticed that I always look tired, basing it on the way my cheeks have drooped. Plus, my crow's feet were already visible.  
Kaycee Reyes, M.D. of Luminisce suggested that I get a Face Lift Tite, a non-invasive treatment that lifts sagging skin and minimizes wrinkles on the whole face. They use a machine that emits high-intensity focused ultrasound technology (HIFU) that safely improves skin elasticity and revives skin cells without downtime. Translation: You don't need to stay home to let anything heal.
ADVERTISEMENT - CONTINUE READING BELOW
She warned me that I may I feel a bit of pain, especially on the areas where my face is bony (the cheekbones and eye area). I tried it nevertheless, hoping that my high pain tolerance would help me. After the right side of my face was done, I was given a mirror to see difference. My oh my! My sunken eyebags were lifted and I had a V-line on my face—my cheeks no longer sagged! I was more than willing to go through the slight tingle when my left side was being done.
You may find this too good to be true, but the treatment was sulit! It took maybe three to four years off my face. I'd also like to emphasize that this treatment does not produce the unnatural, banat effect. You simply look like yourself with years shaved off your face. You only need to do the treatment once a year to maintain. If you absolutely want instant results after one session, this treatment is for you. 
ADVERTISEMENT - CONTINUE READING BELOW
TRY: Luminisce Face Lift Tite, contact via Viber at 0977 804 4601; 02-511 8500
Address: 2nd Flr. Mercury Drug Bldg. 32nd St. 4th Ave. Fort Bonifacio Global City, Taguig
3. For the woman who wants a practical solution
This may sound simple, but it calls for altering your lifestyle: cut back on sugar. Too much sugar intake causes glycation, or when sugar breaks down collagen and elastin, the two proteins that are responsible for the firmness and suppleness of the skin. 
Being a dessert lover, I understand that it's heartbreaking to ditch sugar. It's actually not encouraged that you totally eliminate it from your diet. The best thing to do is to steer clear of refined sugars such as table sugar, anything made with high fructose corn syrup, donuts, ice cream, and baked goods. 
You may give in to these treats at least once a month, but be vigilant of the serving sizes. If you're craving from something sweet, try these healthful substitutes like fruit, real maple syrup, coco sugar, coco nectar, stevia, agave, honey, or rice syrup.
ADVERTISEMENT - CONTINUE READING BELOW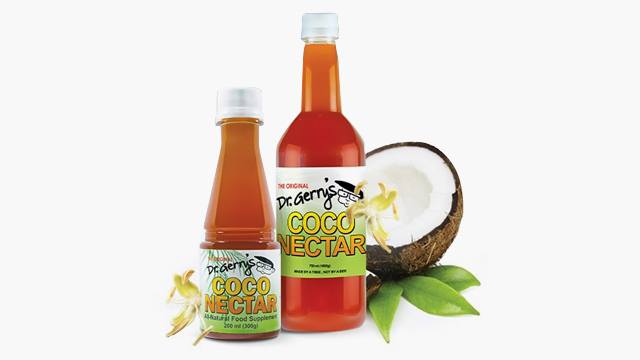 TRY: Dr. Gerry's Coco Nectar, P295/200ml; P999/750ml, at www.humanheartnature.com
Load More Stories