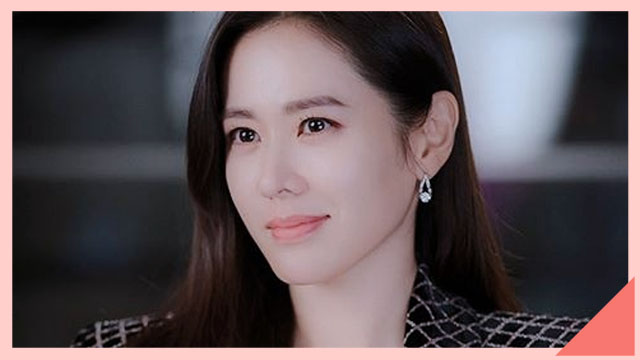 It's no secret that Crash Landing on You is everyone's current K-drama obsession. It tells the story of a South Korean woman named Yoon Se-ri played by actress Son Ye-jin, who ends up in North Korea after a paragliding accident and eventually falls in love with North Korean military officer Ri Jung-hyuk (played by Hyun Bin). Aside from the two characters' sweet moments, Son Ye-jin's looks in the drama are also the talk of the town. And because we've already talked about the stellar designer pieces she's worn in the series, it's time to zoom in on her beauty looks!
ADVERTISEMENT - CONTINUE READING BELOW
Hairstylist Gu Mi-jeong and makeup artist Mu-jin have worked with Ye-jin for 12 and six years, respectively. The two are responsible for the actress' glam in the K-drama, which they all broke down in a video with Allure Korea. Here are the highlights:
1. Ye-Jin has her hair and makeup done differently for North Korea and South Korea scenes.
"Yoon Se-ri as a character has a charismatic and classy impression, like a CEO. I wanted to express that," says Mu-jin, the makeup artist. For these looks, she did a more flawless base on the actress using two foundation shades to create a natural contour—a lighter shade in the center, and a darker color in the outer perimeters. Mu-jin also experimented with bold lip colors to match Se-ri's outfits.
Meanwhile, the looks for scenes in North Korea were very minimal. "She isn't a North Korean woman but she just landed there by accident. You can't really wear thick makeup in that situation," she explains.
2. Her hairstylist uses different curls and haircuts to make the contrast visible.
According to Mi-jeong, Se-ri's hair in South Korea is sleeker and involves three intricate types or waves for different parts of the hair—an ordinary perm (for the fringe area), a root perm (for the roots), and a digital perm (for the ends). She says these different curling techniques are the reasons why Ye-jin's waves look effortless and flattering.
For the North Korea scenes, the actress relies on a soft layered cut and barely any styling to bring out the natural look, says Mi Jeong.
ADVERTISEMENT - CONTINUE READING BELOW
3. Ye-jin wears hardly any makeup for her scenes in North Korea.
Mu-jin reveals that she hardly uses any makeup for North Korea scenes. She skips blush, lipstick, eyeshadow, and even lash curler and mascara! "Sometimes, customers ask to do the same makeup as Son Ye-jin, but that makeup only looks good because it's [her]. I'm sorry, but I can't do anything about that," she quips. The makeup artist also shares that she barely applies base makeup on Ye-jin in these situations—just concealer where she needs it. She adds that Ye-jin really "values reality" as an actor and wants her hair and makeup to fit as naturally to the scene as possible.
4. Sometimes, Ye-jin does her own hair.
"In both Something in the Rain and Crash Landing on You, she personally did her hair when she needed to look natural," reveals Mi Jeong. "If it feels like a professional styled her hair, she doesn't like it when it doesn't look natural."
ADVERTISEMENT - CONTINUE READING BELOW
Watch the video below for more tips from Ye-Jin's glam team!
Load More Stories