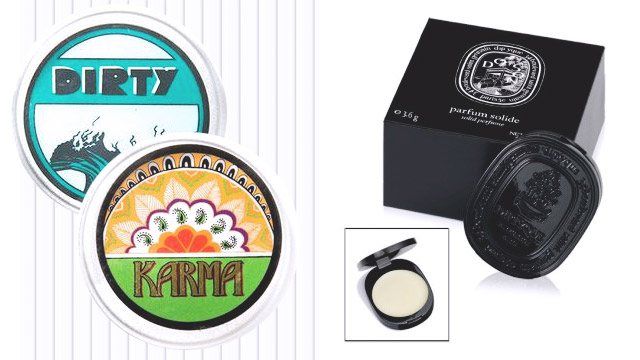 You carry with you your phone, your wallet, your kikay kit, probably a small water bottle, and on top of that you have to lug around a hefty perfume bottle for the times when you want to spritz yourself and retouch in the afternoon. We all know that heavy bags can give you chronic back pain, so why not ease the load and switch your favorite perfume for a solid one instead?

ADVERTISEMENT - CONTINUE READING BELOW
What are solid perfumes?
Solid perfumes, as the name implies, are a clever way of delivering your favorite scent in a solid state rather than the usual liquid mix of ethanol (alcohol) and water. In most cases, this is achieved by mixing the concentrated perfume oil with melted wax. The idea behind solid perfume is so you can carry the fragrance in a convenient and handy way. It removes the possibility of bottles breaking and liquid spilling inside your bag.
CONTINUE READING BELOW
Recommended Videos
How are they used?
It's quite simple, really. Use your index finger to rub the fragrant wax compound in a circular manner. The friction and heat will melt the top layer just a bit for you to be able to get some of the concentrated scent on your finger. Lightly dab this on the usual pulse points: wrist, inner arm, base of the collar bone, back of neck and you're good. (Some people use cotton swabs but I personally do not like it. Cotton fibers get stuck on the receptacle and it can get really annoying.)
ADVERTISEMENT - CONTINUE READING BELOW
Since solid perfumes don't come in a spray format, the scent doesn't dissipate quickly in the air, hence you get a little bit more of the top note than the conventional liquid perfume form. What it lacks in scent projection, it makes up for in longevity and scent sillage (or the degree of which the scent lingers in the air, also called scent trail). Unlike alcohol and water which are the usual carriers for eau de parfum and eau de toilette fragrances, wax and oil stay on your skin longer, which means that the scent can keep you smelling fresh throughout the day.
A little goes a long way
Because of its compact nature, you can literally carry this anywhere with you and use it any time of the day. If you're a jet-setter, you can bring this along with you on your flights and be the envy of all as you nonchalantly dab an area or two without having to go to the airplane bathroom to re-apply.  You can even keep it tucked in your jean pocket if you don't want to bring a bag.
ADVERTISEMENT - CONTINUE READING BELOW
Plus, because the compound is wax (usually beeswax), it has pretty awesome moisturizing properties. Of course, there is the danger of over-applying which may make you feel a bit icky in warmer conditions, so the rule of thumb would be less is more. Just apply a light layer. Don't worry—others will be able to smell you even if you can't smell it on yourself anymore.
Recommendations to get you started
The habit of using solid perfumes isn't as prevalent here as it is abroad, so not a lot of fragrance houses carry these lovely lockets of freshness. There are a few exceptions, though.
Philosykos by Diptyque Paris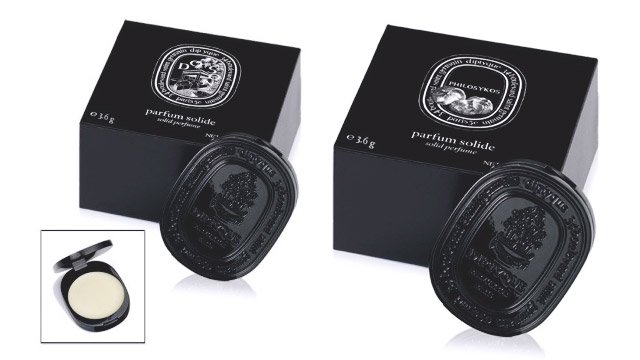 ADVERTISEMENT - CONTINUE READING BELOW
Diptyque has a couple of their best-seller scents as a solid perfume compound. Philosykos (available at Diptyque at Bonifacio Central Square and at Rustans Makati, Shangri-La, Alabang Town Center, and Cebu) touches of exotic fig leaves and wood, green fruit, and white cedar. Do Son is also a choice if you're more of a white floral woman.
Dirty and Karma by Lush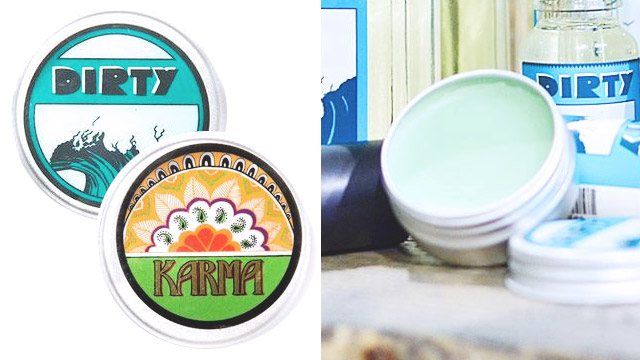 ADVERTISEMENT - CONTINUE READING BELOW
Lush, the store that sells those oh-so-fragrant homemade soaps carry a lot of their perfumes in solid form as well. Just check their selections of handy tin goodness. Start off with Dirty (with cooling mint, tarragon and lavender) and Karma (with aromatic citruses).

For your man: Hatteras and Ltd Number 3 by Fulton & Roarke's Solid Colognes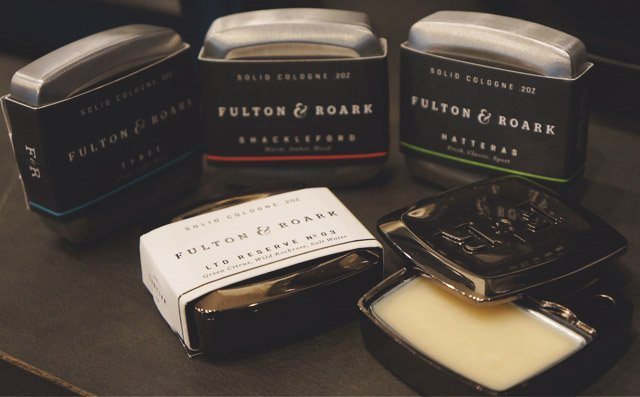 ADVERTISEMENT - CONTINUE READING BELOW
Solid perfumes aren't just for the ladies. Spectre Manila carries Fulton & Roarke's Solid Colognes if you're looking to get your man into this habit. The form-factor is amazing as it comes in these chic little metallic canisters that you flick (like a switchblade) to open. They also offer solid perfume refills which you can easily switch out via the magnet on the base of each refill case. You can try Hatteras (green, aromatic) or Ltd Number 3 (citrus-marine).

While liquid perfumes will always have a special place everyone's hearts, owning solid perfumes simply makes sense! Handy and classy, its unique form factor can be an amazing conversation starter especially when you use it in public. If you can get your hands on some, try it out. Give it a full wear and feel (and smell) the difference!
Colin Chan is the Managing Partner for Ungeek.ph and Unpacked.ph. He loves the color yellow and has an (unhealthy) obsession with perfume.
ADVERTISEMENT - CONTINUE READING BELOW
Comments
Load More Stories