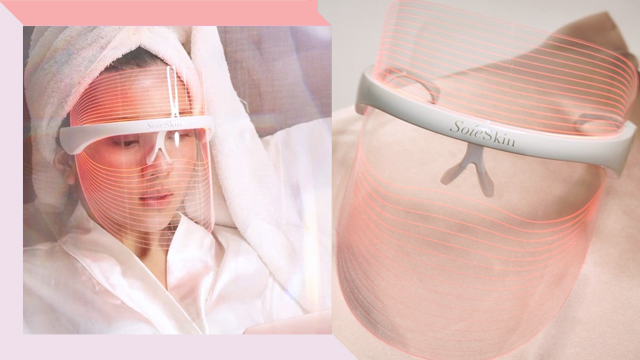 The benefits of LED light therapy for our skin range from anti-aging to fighting and preventing acne. It's a treatment you should go to your dermatologist for since they have the equipment for it, but if you love the effects and want a milder version you can do at home, we found a product you'd want in your vanity.
ADVERTISEMENT - CONTINUE READING BELOW
It may look like it, but this device from Soie Skin is not a face shield. It's a rechargeable LED light therapy mask sourced from Korea, which you can use for a convenient at-home facial.
Here's how the mask looks like IRL, as seen on Janine Gutierrez: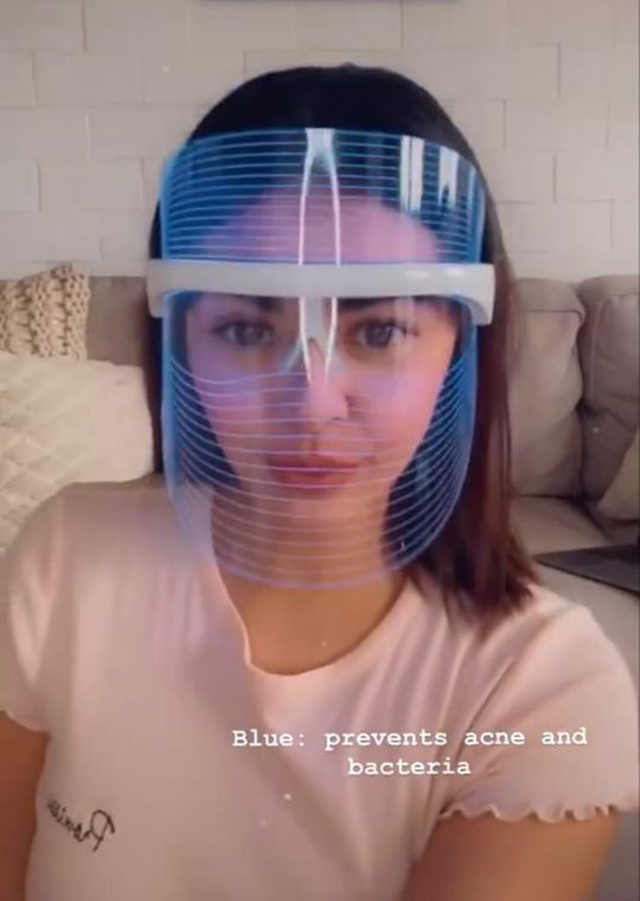 According to the brand, the mask emits three types of LED light that's beneficial for the skin. There's the red light mode for overall anti-aging, blue light for fighting acne, and amber light for brightening. You can treat your skin with each light for 15 to 20 minutes after cleansing and applying your skincare products.
See more of the benefits below:
ADVERTISEMENT - CONTINUE READING BELOW
As you can tell, the design of the mask avoids the eye area, so you can use the device while you're working or catching up on your latest K-drama obsession. And it may not be as powerful as the LED therapy you can get from your derm, but it is one way to amp up your skincare routine at home!
ADVERTISEMENT - CONTINUE READING BELOW
Try: Soie Skin LED Light Therapy Mask, P3,499, available online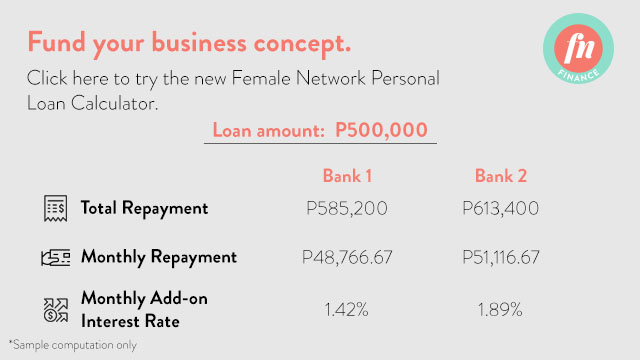 Load More Stories