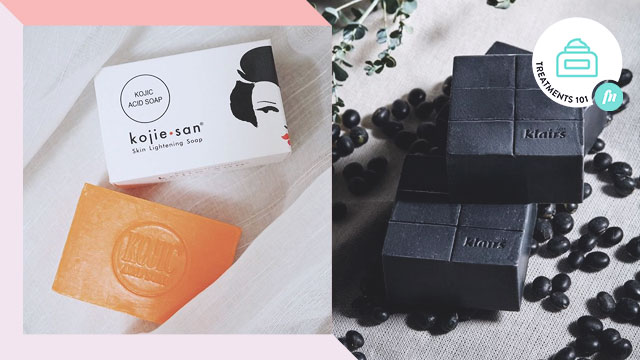 The skin on the back is particularly prone to forming pimples. As this part of the body isn't so easy to reach, sebum, sweat, dead skin cells, and bacteria are likely to buildup. On top of that, "the skin on our backs is extremely thick, so the potential for blocked pores is very high," Consultant Dermatologist Dr. Justine Kluk tells Marie Claire. If you want to start giving your sexy back a much-needed TLC, cleansing your skin with soap bars that are packed blemish-fighting ingredients like sulfur, tea tree oil, and charcoal can help keep these painful, stubborn zits at bay. 
ADVERTISEMENT - CONTINUE READING BELOW
Don't know where to start? We've listed down some of the best clarifying soaps you can buy locally: 
1. Aztec Secret Facial and Body Soap with Bentonite and Apple Cider Vinegar
P129, Watsons and Beauty MNL
The Aztec Healing Clay Mask now has a soap counterpart! Like the wildly popular clay mask, this pore-cleansing bar is made with calcium bentonite, a highly absorbent ingredient that draws out excess oil and other impurities. But unlike the mask, it's infused with apple cider vinegar—this balances the skin's pH level, preventing pimples and blackheads from forming. If you've got a dry and sensitive complexion, we recommend trying either its unscented or argan oil-infused variant!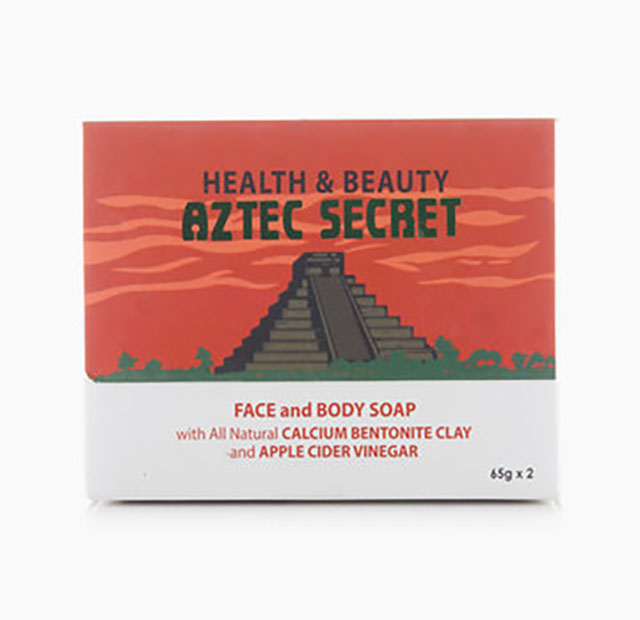 CONTINUE READING BELOW
Recommended Videos
2. Cetaphil Deep Cleansing Bar
P500, available online 
Cetaphil is known for its sensitive skin-friendly products, and this hypoallergenic soap bar is no different. As it's free from harsh detergents, it helps clarify the skin without destroying its moisture barrier.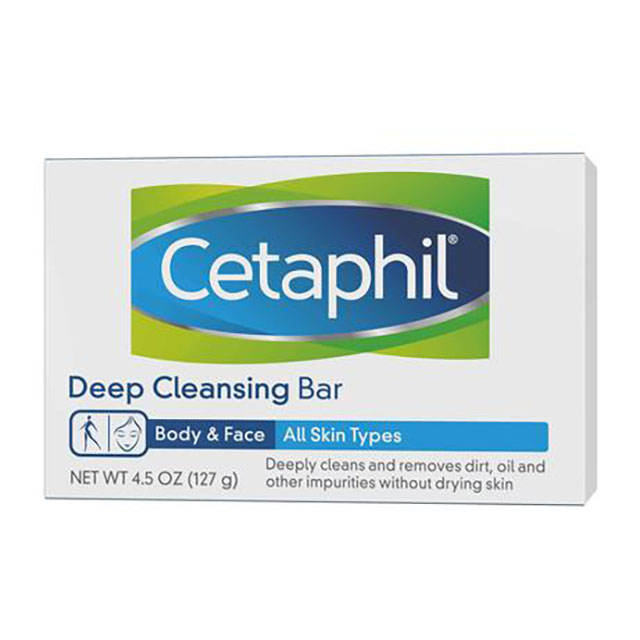 ADVERTISEMENT - CONTINUE READING BELOW
3. Zenutrients Balancing Tea Tree Soap
P88, available online
Tea tree oil is an ingredient you'd find in many anti-acne skincare products, and for good reason: It has anti-inflammatory and antimicrobial properties! It's the hero ingredient in this organic soap, so using it can soothe angry blemishes. If you're not willing to splurge so much on soap bars, this one's for you!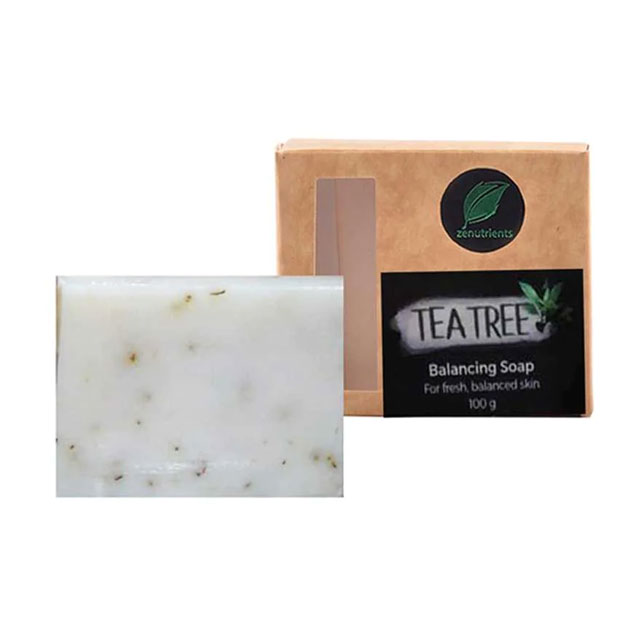 ADVERTISEMENT - CONTINUE READING BELOW
4. Kojie San Skin Lightening Soap
P68, available online 
Slather your body with this kojic acid-infused bar to keep pimple marks from forming. Kojic acid is a classic skin-brightening ingredient that gently removes dead skin cells to make way for a clearer, smoother, and more even complexion. 
5. Dr. S. Wong's Sulfur Soap with Moisturizer
P58, available online
ADVERTISEMENT - CONTINUE READING BELOW
As its name suggests, this clinical-looking soap mainly contains sulfur, an anti-acne ingredient that's extremely effective in drying up pimples! It's also formulated with aloe vera to keep skin moisturized as well as to relieve itching. In fact, it can treat other skin conditions like eczema and psoriasis. 
6. SOME BY MI Miracle Bar Soap
P500, available online
ADVERTISEMENT - CONTINUE READING BELOW
This K-beauty soap has an impressive list of skin-clarifying ingredients. It contains three types of gentle exfoliating acids such as AHA to slough off dead skin cells, BHA to control oil production, and PHA to prevent moisture. Other ingredients include acne mark-fading niacinamide, soothing tea tree oil, and nourishing argan and olive oil!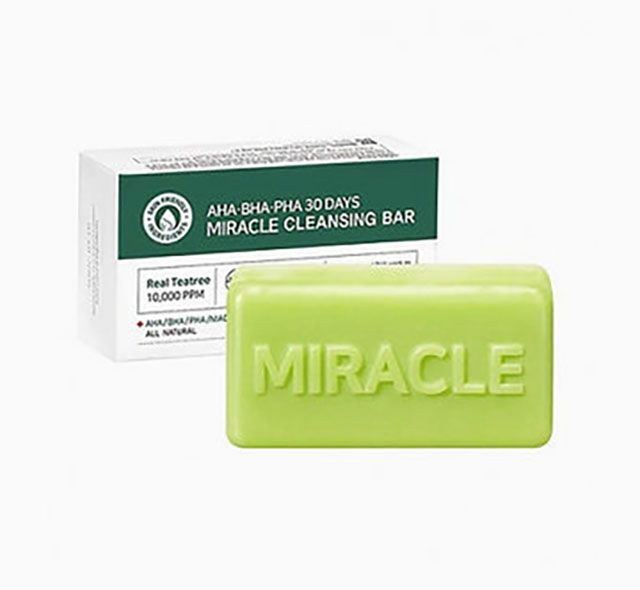 ADVERTISEMENT - CONTINUE READING BELOW
7. Dear Klairs Pore Gentle Black Charcoal Soap
P630, available online
Charcoal is the key zit-fighting ingredient of this black soap; it's known for sucking out excess oil, pollutants, and other impurities from the skin. Aside from charcoal, this bar contains exfoliating ingredients like black sugar and glycolic acid. Don't worry, though—these exfoliators are balanced out with a hefty load of nourishing ingredients such as coconut, palm, sunflower, jojoba, and olive oil, so it won't leave an uncomfortable tight feeling. 
ADVERTISEMENT - CONTINUE READING BELOW
8. Skin Genie Apple Cider Vinegar Soap
P150, available online
Apple Cider Vinegar is another effective blemish treatment, as it has an exfoliating effect on the skin—the acidic liquid sloughs off dead skin cells and unclogs pores. It has antibacterial, anti-fungal, and antiviral properties, too, which can help kill the bacteria that causes your acne. With its acidic nature, however, this might not be the best choice for those with sensitive skin.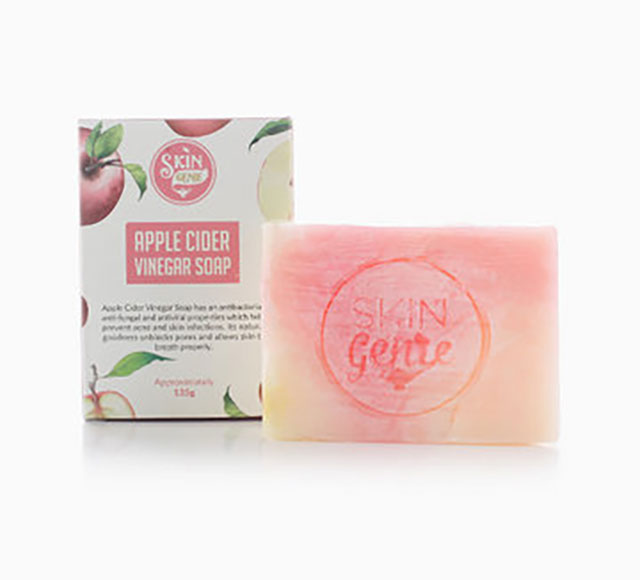 ADVERTISEMENT - CONTINUE READING BELOW
Load More Stories