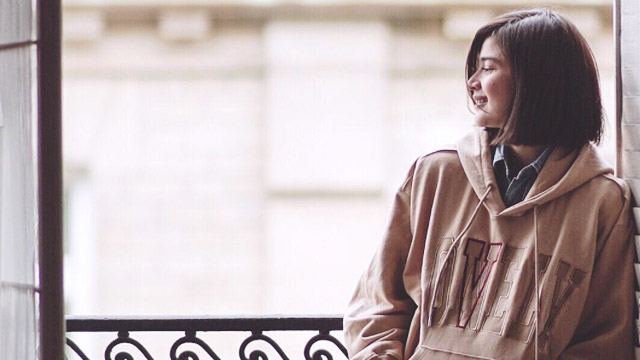 Sometimes, it only takes really small changes to revamp your appearance and make you feel better about yourself. While the occasional visits to the spa and the salon are great, a few tweaks which you can do on your own everyday can easily get you going and glowing. Feel instantly beautiful with these simple tips:
ADVERTISEMENT - CONTINUE READING BELOW
1. Sleep enough.
We can't highlight how important it is to get at least seven hours of sleep at night. Sleep isn't only about resting; it's also about giving your body the chance to recuperate and recover from any damage or over-exertion it might have experienced during the day.
CONTINUE READING BELOW
Recommended Videos
Your skin gets a huge boost from your evening zzz's, because that's when your body produces collagen to prevent premature sagging. Resting for the right number of hours every night also lessens the dark circles and puffiness under your eyes.
2. Chug down your H2O.
Overall, you need to always stay hydrated. Dehydration causes cell shrinkage, and for your skin, it means dryness. Lack of water also causes you to look gray and sullen, so drink lots if you want to keep that glow!
3. Wear sunscreen!
Over-exposure to harmful UV rays ages your skin really fast, so protect it with a sunscreen brand you're hiyang with! Remember: invest in your skin now and your future self will thank you.
ADVERTISEMENT - CONTINUE READING BELOW
4. Bring wet wipes.
Have a pack of wet wipes in your bag wherever you go. It's seriously a life-saver especially if you commute. It can help you freshen up, wipe off dust and smoke particles that have settled on your skin, and basically make you feel less hulas. A pack makes such a huge difference when you've been commuting or walking under this crazy weather.
5. Fix your posture!
Standing and sitting up straight does your silhouette a lot of good! Having the right posture won't only make clothes look better on you as it can also lessen the stress on your back. Studies have also shown straightening up makes you more likely to retain positive memories, while making you feel more confident and energetic.
6. Care for your hair.
This is true especially if you have colored tresses. Maintenance is key to prolonging your tints and keeping you from getting that walis-tambo texture.
ADVERTISEMENT - CONTINUE READING BELOW
7. Wear an accessory.
It could be a pair of earrings, or a necklace, or a statement hair ornament—whatever your outfit is, adding a special extra can upgrade your look in an instant. Just remember two of Coco Channel's rules:  "Before you leave the house, look in the mirror and take one thing off," and "Dress like you are going to meet your worst enemy today."
8. Smell good.
Do it not for anyone else but yourself. Pick your favorite perfume and wear it, whether you're at home or at work. The right scent will make you feel instantly elegant and classy.
9. Wear the face you're comfortable with.
It honestly doesn't matter if you want to go through your day with or without makeup. What matters is you like the way you look, so strut your stuff, girl! Remember that confidence is the best thing you can ever wear.
ADVERTISEMENT - CONTINUE READING BELOW
H/T: Bustle
Load More Stories