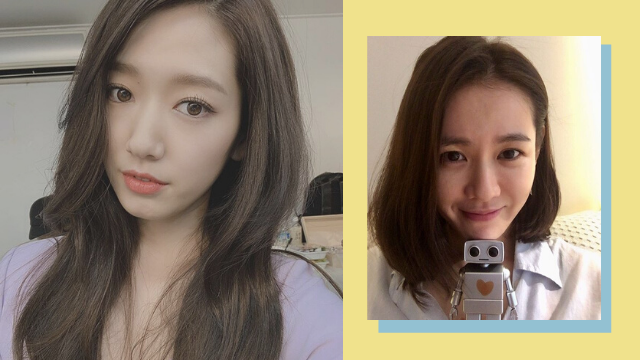 There's this nagging thought I constantly get while watching K-dramas—aside from "Just kiss already," that is. It's "How do all these Korean actresses maintain such clear, perfect complexions?"
ADVERTISEMENT - CONTINUE READING BELOW
Korean stars are known for their glowing visages, no matter what age. Read on to find out how K-drama actresses in their thirties keep their youthful glow throughout the course of their careers.
Shin Min Ah
The trademark dimples are the first things you'll notice about 36-year-old Shin Min Ah. But her gorgeous glow comes a close second. 
CONTINUE READING BELOW
Recommended Videos
You'd be surprised, though—Shin Min Ah actually has dry and sensitive skin! In an interview with Cosmopolitan Korea, the Oh My Venus actress shares that cleansing and moisturizing are important steps because of her skin type. Pampering her face with gentle, hydrating products is a must.
ADVERTISEMENT - CONTINUE READING BELOW
Regular exercise removes toxins from the body and improves blood circulation for healthier skin. For this, Min Ah enjoys aerobic exercises and strength training. And if you're happy, it shows! Learning to destress is key to taking good care of yourself, too.
Jun Ji Hyun
It may have been almost two decades since her breakout role in My Sassy Girl, but at 38 years old, Jun Ji Hyun looks as fresh and youthful as ever.
According to Channel Korea, the actress has a special way of cleansing her skin. She washes her face with warm water to open the pores, then splashes cold water to close them. After rinsing, she taps her fingertips gently onto the skin to improve blood circulation. 
ADVERTISEMENT - CONTINUE READING BELOW
Ji Hyun swears by adequate water intake, which keeps her skin plump and hydrated. A good night's sleep also goes a long way in keeping breakouts at bay.
Park Min Young
The 34-year-old star of K-drama hits such as What's Wrong With Secretary Kim and Her Private Life is a big fan of the makeup diet. 
Being on-set requires heavy makeup that won't look washed out under harsh studio lights. But Park Min Young tries to let her skin breathe as much as she can. She shares with Channel News Asia that she takes off her makeup during filming breaks and puts on a mask while waiting. This means she uses up to two to three masks per day. 
ADVERTISEMENT - CONTINUE READING BELOW
You probably don't need to do that many masks, but take a leaf out of Min Young's book—give your skin a break on weekends if you can! Makeup's fun, but some products can contain potentially irritating ingredients that harm the skin.
Son Ye Jin
From The Pirates to Crash Landing On You, Son Ye Jin has shown considerable versatility in her acting roles. If there's one thing that stays constant about her on-screen presence, it's her immaculate skin. 
ADVERTISEMENT - CONTINUE READING BELOW
She comes from the land of 10-step skincare routines, but 38-year-old Ye Jin tells Cleo Magazine that this should be customized according to skin type. What works for her might not work for fans! For instance, those with dry skin can forego cleansing in the morning, but she can't go without it because of her oily skin. Ye Jin's own regimen is pretty straightforward, consisting of only two steps!
ADVERTISEMENT - CONTINUE READING BELOW
Even when filming ends late at night, the actress makes sure to take off her makeup properly. She can't always get enough hours of sleep, but she tries to maintain a healthy diet by eating lots of fruit and drinking water.
Park Shin Hye
K-drama darling Park Shin Hye is now in her thirties, but you'd never know it, thanks to her babyfaced features. The Memories of the Alhambra star keeps her skincare routine pretty minimal—for her, it's all about using foolproof basics, rather than gimmicky products. Moisturizing is a particularly important step she never skips.
ADVERTISEMENT - CONTINUE READING BELOW
The actress may have just turned 30 this year, but working in a fast-paced, unforgiving industry has already led her to give aging a lot of thought. And she's determined to do it gracefully.
In an interview with Allure Korea, she shares that she wants to emulate her mother as she grows older. Shin Hye finds the crow's feet under her mother's eyes beautiful, because they indicate happiness and laughter. "I learned by looking at my mother's face that even wrinkles can be beautiful," she says. 
ADVERTISEMENT - CONTINUE READING BELOW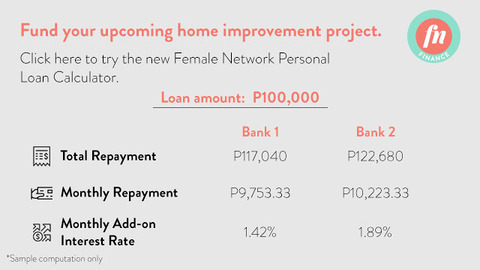 ADVERTISEMENT - CONTINUE READING BELOW
Load More Stories