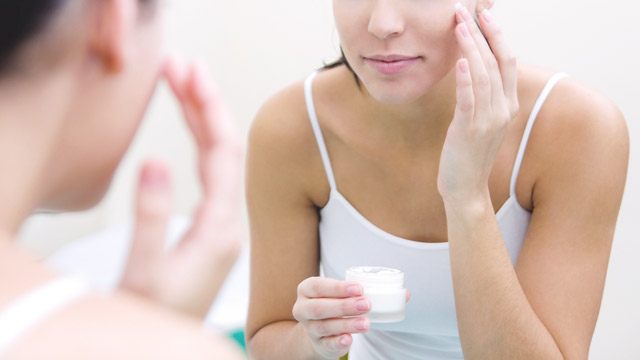 Even though skin care is designed to cater to personal preference, you should always be guided by your skin type. And for those with dry skin, there are more unbreakable rules outside of applying face cream. Treating dehydration has more restrictions and must-dos than you think!
Below, Dr. Michael Chua of Imperial Dermatology gives us the seven golden rules for dry skin. Scroll through and don't forget to take notes!
ADVERTISEMENT - CONTINUE READING BELOW
1. Always moisturize.
You might already know this, but it's so important that we have to remind you again. "Dry skin usually is prone to cracking, which [puts it at] a higher risk of developing dermatitis or inflammation of the skin," says Dr. Michael. When choosing your moisturizer, stick to something that keeps you hydrated all day. Products with hyaluronic acid are amazing for this, since it can carry water molecules up to a thousand times its weight.
CONTINUE READING BELOW
Recommended Videos
2. Stay away from scrubs.
"Dry skin usually lacks lipid protection, hence scrubbing will further diminish this." Scrubs can damage the outer layer of your skin and cause micro tears if you use the wrong types. Chemical exfoliants tend to work better on this skin type, provided they don't contain too much alcohol. Click here for an entire list of products for your routine!
3. Stay hydrated.
And by this, Dr. Michael means to drink enough water. "It does not substitute for external moisturization but it helps in overcoming dryness," he explains.
ADVERTISEMENT - CONTINUE READING BELOW
4. Avoid hot baths.
You might not notice it, but bathing in hot water lets the moisture from the skin to evaporate. So if the skin on your body is dry as well, opt for cold or warm showers!
5. Avoid long baths or oversoaking in water.
"Especially in highly chlorinated water," the derm notes. "Through osmosis, water dissipates from your skin to the outside environment." Ever wonder why your fingers look like prunes after a swim? Don't let that happen to your face and body!
6. Avoid alcohol.
Alcohol is drying by default, so it's best to stay from from it as much as possible. "Alcohol delipidizes the skin," Dr. Michael explains. It also wipes away the natural oils on the skin's surface and makes the skin feel tight and irritated.
7. Having dry skin doesn't mean you have sensitive skin.
While you can definitely be both, it's not always the case. That said, the derm still wants you to be picky with the products you use. "Be wary of products that contain a high alcohol and acid content. Dry skin tends to have a lower tolerance to these."
ADVERTISEMENT - CONTINUE READING BELOW
This story originally appeared on Preview.ph.
* Minor edits have been made by the Femalenetwork.com editors.
Load More Stories