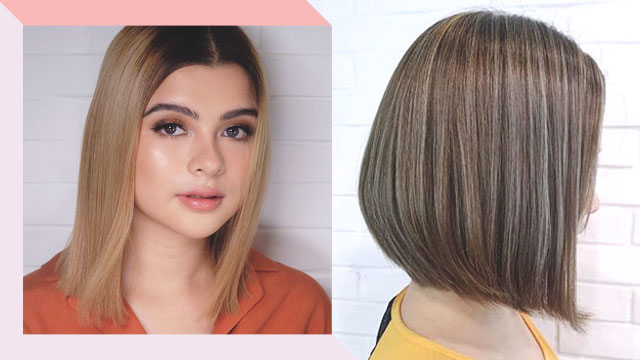 Having thin hair is a blessing—it's quite easy to manage because your hair is naturally straight. But because it's so fine, it also tends to fall flat, and it isn't so good at holding up curls either. If ever you feel like your hair lacks a bit of "oomph," one of the things you can try is to get a short haircut. Because the longer your hair is, the more it weighs itself down. 
ADVERTISEMENT - CONTINUE READING BELOW
To guide you, we tapped local celebrity hairstylist and owner of MarQed Salon Mark Rosales to give us a lowdown on some of the volumizing short hairstyles you can try on your next salon visit. 
CONTINUE READING BELOW
Recommended Videos
1. Get a bob cut!
For his clients with fine hair, Mark says he would typically recommend a "bob cut," a short haircut where the ends are cut into one straight line. "This one-length cut creates the illusion of volume," explains the hairstylist, as it makes the ends of the hair appear thicker. 
ADVERTISEMENT - CONTINUE READING BELOW
Pro tip: To maintain any short 'do, Mark suggests having your hair "trimmed every three weeks to remove the damaged area, which is mostly found on the ends of our strands due to a lack of protein."
2. Your safest bet is a blunt lob. 
If you're not ready to go that short, Mark says a "shoulder-length haircut," will also do the trick. With this hair length, "I would also recommend getting a blunt cut. A layered cut is [more flattering] for those who have thicker hair [as this will] lessen the thickness and weight [of their mane.]" 
ADVERTISEMENT - CONTINUE READING BELOW
ADVERTISEMENT - CONTINUE READING BELOW
3. Give bangs a go.
...but you might want to avoid a full, heavy set of bangs as it will emphasize how thin your hair is on the sides. "Curtain bangs will look good on those with thin hair," Mark recommends. Like a curtain, this light, wispy type of bangs is parted down the middle. As it frames the face on each side, it adds a bit of volume to fine hair!
ADVERTISEMENT - CONTINUE READING BELOW
Here are other ways to make your thin hair look thicker: 
1. Get highlights! 
Dyeing your locks in various hues can create the illusion of depth. Steer clear of chunky highlights, though, as it can make your fine hair appear even thinner. Instead, consider getting a balayage, a highlighting technique wherein a colorist will freehandedly paint the dye to your hair, without using any foils. This allows the colorist to pick the best placements that will flatter your features. 
ADVERTISEMENT - CONTINUE READING BELOW
2. Switch up the parting of your hair.
Your hair naturally falls flat when it's used to your usual hair parting. Try flipping your part to the opposite side to achieve a much-needed volume on your crown.
3. Wash your hair with
 

a sulfate-free, thickening shampoo.

These shampoos work to minimize hair loss by nourishing the hair follicles. 
ADVERTISEMENT - CONTINUE READING BELOW
TRY: Human Nature Natural Shampoo Strengthening +PLUS, P159.75, available online
4. Avoid applying conditioner to your roots—instead, focus on slathering conditioner 
on the ends of your hair. 
When showering, it's common for us to slather shampoo and conditioner all over our locks, but applying conditioner on the scalp tends to make fine hair appear limp. 
5. Use a dry shampoo to add volume to your crown.
Dry shampoos don't only come in handy when you skipped washing your hair, but even when you want your fine locks to instantly appear fuller and fluffier. Unlike salt sprays or hair mousses, the powder formula adds volume to tresses without any sticky feeling. 
6. Cleanse your scalp every week or two. 
Product buildup on the scalp further weighs down your fine strands. So if you're guilty of constantly using volumizing hair products, start welcoming clarifying shampoos to your routine. These shampoos are just like the regular ones you're using, except they offer a deeper cleanse. Use it once a week to get rid of unwanted impurities, as well as oil and product buildup. 
ADVERTISEMENT - CONTINUE READING BELOW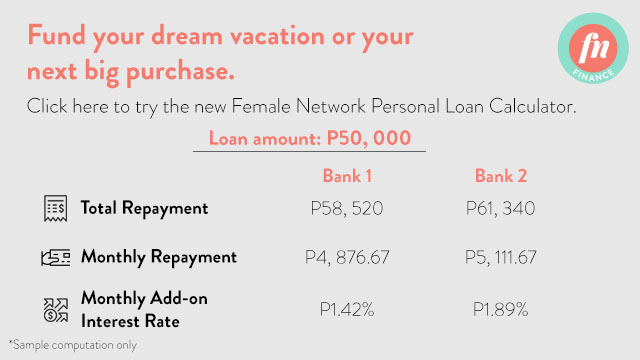 Load More Stories