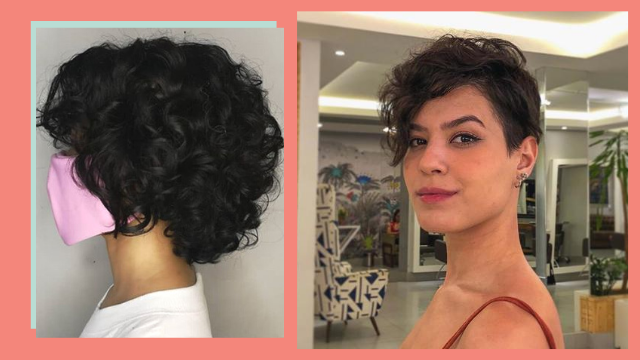 Having curly hair has a lot to do with genetics, but specifically, it has something to do with the angle of your hair follicle that lets your strands grow out into curls. For a time in the 2000s, straight hair was the standard for beauty, while curly hair had a reputation for looking messy or buhaghag. That's why many Pinays blessed with curls were convinced to flatten their hair to fit in, even when they were already in a league of their own.
ADVERTISEMENT - CONTINUE READING BELOW
With the body positivity movement that's redefining the standards of beauty, women are encouraged to be nothing more than themselves, and in this context, it means accepting your naturally curly hair in all its voluminous glory. "I don't like it when people get bullied or teased about how messy curly hair looks. [Their opinion] doesn't matter. It's your hair, it's you, you should be confident about it," encourages Jasmine Baker or Jazz, resident curly hair expert of Cutz and Curlz by Jazz. 
You don't even need to have straight or wavy hair to achieve different kinds of hairstyles—curly girls can pull them off, too! Here are some things to consider when chopping your hair short:
Face shape 
Not every cut or style will suit you. "It will always depend on the frame of your face," Jazz insists.
Seek your stylist's advice, even if you already have a peg in mind, so they can give their honest opinion and offer a compromise in case they have to modify the look to fit you better.
Lifestyle
"I always assess my clients with what they do [for a living]," says Jazz. For working moms who want to cut their curly hair short, she goes for a bob that can be styled for a formal look and pinned or tied away from the face during casual hours or family time. For those who've kept their hair long and want to try a short 'do, Jazz goes for easy, short lengths that won't be too drastic nor difficult to manage. 
Budget
Another consideration that might convince you to go for a short hairstyle is how it could be easy on your budget. "Curly Girl Method or CGM products are not very budget-friendly because they're mostly organic, made without sulfate, parabens, or silicone." Jazz says that you can opt for drugstore finds that serve curly hair, although these may not be CGM-approved.
Decision
Maintain a certain level of shear determination before chopping your hair. Once you make the cut, there's no turning back, so commit to the look. While some chopped looks are easy to pull off, others may require a bit more personality, like a pixie or undercut. Your new hairstyle all boils down to "the confidence you wear it with."
ADVERTISEMENT - CONTINUE READING BELOW
For curly girls that need to do some hair maintenance during this quarantine, going short is the way to go. "Lately, most of my clients want to cut their curly hair short during quarantine because it's manageable, and it also saves them a lot of product, considering how often they have to wash up whenever they leave the house." Below, Jazz lists down her short 'do recos for curly-haired Pinays:
Scrunched Curly Bob
ADVERTISEMENT - CONTINUE READING BELOW
This shortens your curls to the lower part of the nape, but also layers your hair to keep it from looking heavy at the bottom. The back of the head also carries a round shape instead of a flat one to make the hairstyle look more full-bodied. 
FN Tip: Scrunching is a popular technique among curly- and wavy-haired women. "Bring out the big ringlets by scrunching with curling cream and extreme hold gel," suggests Jazz. After applying product, scrunch your curls while pushing it upward, towards your roots. This technique will help define, set, and soften your curls and give your bob a proper lift.
ADVERTISEMENT - CONTINUE READING BELOW
TRY: Coconut Curling Cream, CANTU 
Thick Curly Bob
For thick, curly-haired women, this chin-length bob provides better form and feel to their curls. To achieve the look, "I prefer using thinning shears to texturize thick curly hair," explains Jazz. Curls are trimmed short instead of thinned out to maintain volume at the back of the head and an effortless shape. 
ADVERTISEMENT - CONTINUE READING BELOW
FN Tip: While applying conditioner, use a comb to evenly distribute product while avoiding your scalp. "Don't comb your hair dry," Jazz warns. "Instead, comb your hair when it's wet or while you're in the shower during your wash." Make sure to start from the bottom and work your way up, too. "This prevents hair fall and unnecessary breakage when combing your hair top-down, which usually leads to larger tangles."
ADVERTISEMENT - CONTINUE READING BELOW
TRY: Strengthening Conditioner, HUMAN NATURE, P175, BeautyBar
Wavy Bob with Side Bangs
If you have loose curls, try this jaw-length bob with side bangs. Getting side bangs for your curly hair is absolutely gorgeous and adds oomph to any ensemble you enlist. This style excuses a messy, out-of-bed look for a casual 'do and evokes major boss vibes when the sides are pinned back, leaving the side bangs free for a clean look with a just a tinge of attitude.
ADVERTISEMENT - CONTINUE READING BELOW
FN TIP: When it comes to tying your tresses, avoid using elastic hair ties as these can leave a "dent" in the shape of your curly hair. Opt for coil hair ties, or the ones that look like a telephone cord, to avoid tight ponytails and buns and deforming the shape of your hair.
ADVERTISEMENT - CONTINUE READING BELOW
Curly Pixie with Bangs
"Yes, it's possible to pull off this look with curly hair," Jazz says. "It'll even save you a lot of time from styling and detangling, plus you have less product to use!" This twist on the traditional pixie works perfectly with tight curls that hold lift and shape. It creates a "fringe" by trimming the top section of your hair to create piecey, curly bangs.
FN TIP: Jazz recommends using styling gel instead of mousse as this holds the shape of the curls better and longer. Apply the hair gel on your tresses and scrunch as needed to define the curls.
ADVERTISEMENT - CONTINUE READING BELOW
TRY: Light Defining Gel, DEVACURL
Wavy Pixie with Side Bangs
"This combines edgy and classy in one look," says Jazz. Similar to the previous pixie cut, this applies to loose curls for a more disheveled and bold appearance. The top section of your hair is kept at a longer length to give volume and texture to the hairstyle, and if you're up to the task, you can also opt for an undercut for an even edgier feel.
ADVERTISEMENT - CONTINUE READING BELOW
FN TIP: "Some people shampoo every day, but for those with curly hair, I suggest only shampooing only once or twice a week," shared Jazz, "unless you have a scalp condition that requires you to wash more often." For days when you don't shampoo your hair, Jazz suggests to co-wash your hair, or use conditioner to rinse your hair, every day.
ADVERTISEMENT - CONTINUE READING BELOW
TRY: Curls by Zenutrients Avocado and Tea Tree Protein-Free Conditioner, ZENUTRIENTS, P652, Zenutrients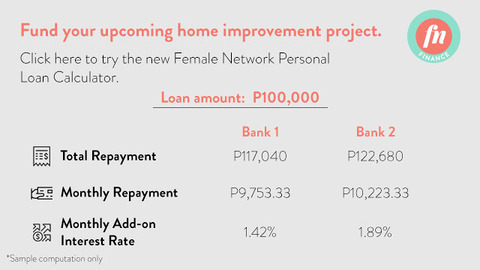 Load More Stories