When shopping for matte lipsticks, there's always one thing we'd like to check out first: is it drying on the lips? Matte lipsticks are often associated with flaking, cracking, and feathering, so when Revlon's newest lipsticks landed on our desks, we were intrigued. 
ADVERTISEMENT - CONTINUE READING BELOW
The beauty brand recently added 12 new bold shades to their Super Lustrous line, and they call it Matte Is Everything. As its name suggests, the collection promises a matte yet smooth, lightweight, and moisturizing formula. 
To prove its comfortable matte finish and to see if it's worth adding to our kikay kits, we tested out all the 12 new striking shades. Plus, read on for tips on how to find a bold color that will complement your skin—not work against it! 
Fair skin  
Bold colors are your best friends as it provide a striking contrast to your pale complexion. Bright shades like fuschia pink and deeper hues like vampy red will definitely make your lips pop.
When it comes to softer lip colors, avoid colors that are too light as it can wash out your complexion. Instead, opt for pink lipsticks with warm brown undertones that will give you a natural-looking flush of color.
Charlene, fair skin with warm undertones:   
Power Move 
"Deep, dark colors are not really my jam as they're hard to apply especially when my lips are a bit cracked, but I'd still say that this is a good choice for evening engagements. It legitly stays on because it's heavily pigmented. You may need to retouch your inner lips after a meal, but that's about it."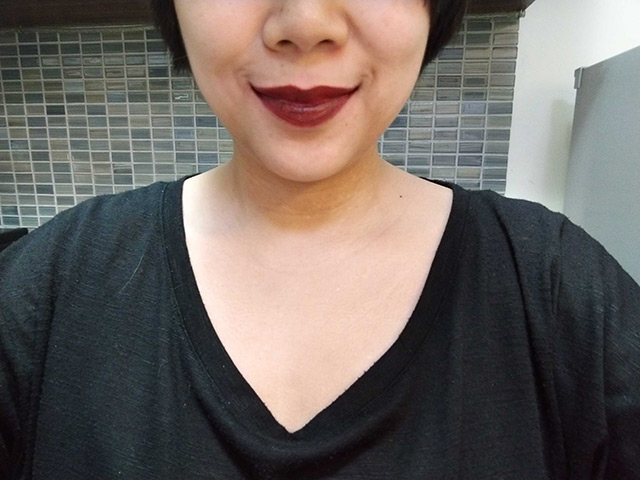 ADVERTISEMENT - CONTINUE READING BELOW
Audicious Mauve 
"Audicious Mauve is as MLBB as they come. It gives a nice, subtle hint of mauve perfect for a "no makeup" or "tamang fresh lang" look. It did stay on even after I snacked on chips, but if your merienda is banana que, then you'll need to reapply."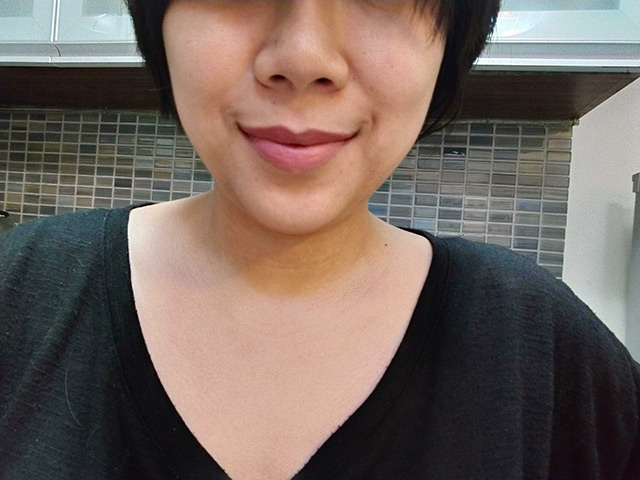 ADVERTISEMENT - CONTINUE READING BELOW
Forward Magenta 
"This is a color I'd wear on the daily even if it's a pretty cool tone, since I usually opt for bright reds or bubble gum pink when it comes to makeup. This shade was pretty hard to remove, but I actually didn't mind because the tint it left behind looked pretty natural."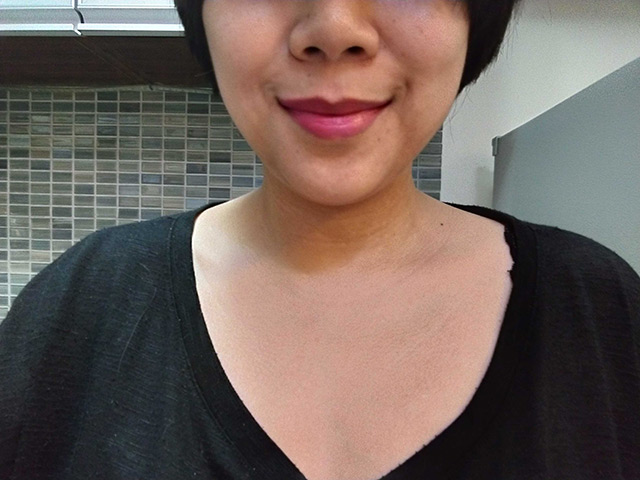 ADVERTISEMENT - CONTINUE READING BELOW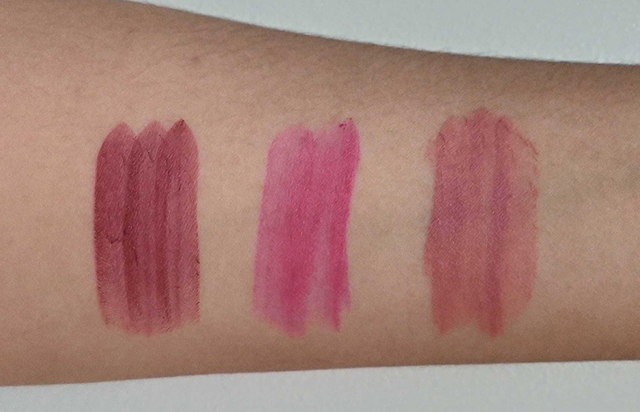 Therese, fair skin with warm, yellow undertones: 
Dark Night Queen
"If I need to get ready for an event in five minutes, I would put this on! This dark plum lipstick instantly made my pale face look more alive. It also helps that its texture is smooth and creamy; I wouldn't want to go out with dark, cracky lips."
ADVERTISEMENT - CONTINUE READING BELOW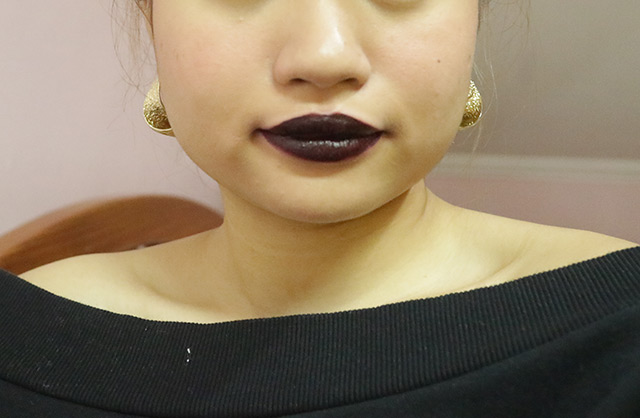 Femme Future Pink 
"Upon first swipe, the first thing I noticed is how it easily brightened up my pale complexion. It seemed like an intimidating  color to wear, but it actually isn't too crazy bright when worn."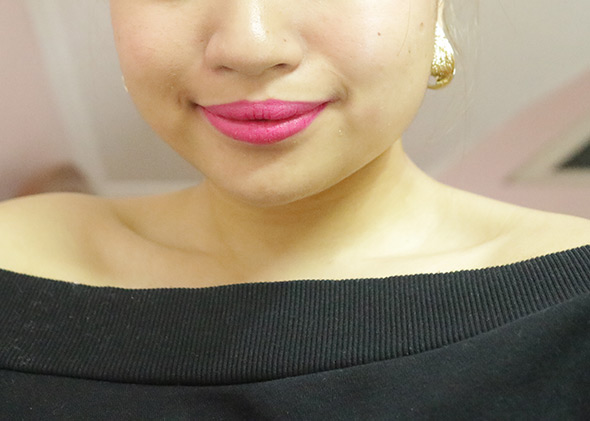 ADVERTISEMENT - CONTINUE READING BELOW
Show Stopper 
"I love how this isn't the over the top kind of red. It has a warm orange-red color so it's perfect for my fair yet yellowish skin tone. Texture- and formula-wise, it feels comfortable to wear and I like how it left a long-lasting stain on my lips, too."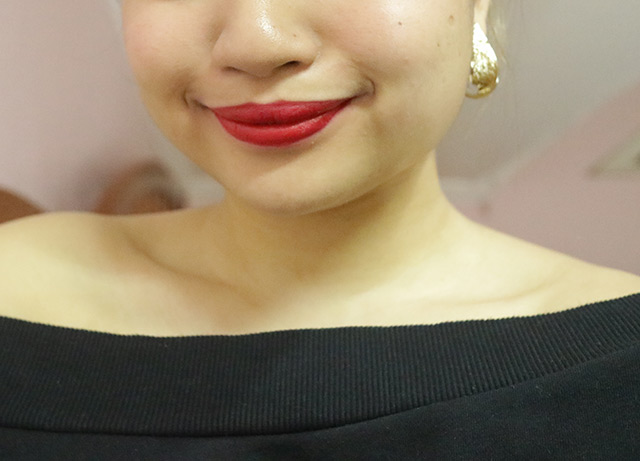 ADVERTISEMENT - CONTINUE READING BELOW
Medium to morena skin 
The safest and most flattering lipsticks for warm complexions are lipsticks in warm shades—think pinkish browns and brownish reds. Warm brown undertones keep any lipstick from appearing "too light" against a morena's skin. 
ADVERTISEMENT - CONTINUE READING BELOW
This isn't to say, though, that morenas can't have fun! When going for bolder lipsticks, "go for really red or orangey colors," notes Byrdie. Bright cherry red lipsticks, for example, pop against golden complexions.
Patricia, morena skin with warm undertones: 
Rise Up Rose
"I finally found my MLBB (My Lips But Better)! This rosey, pink hue perfectly matches my natural lip color but it enhances it a bit, especially since I have an uneven lip color. With its brown undertone, it doesn't make my lips appear too pale unlike other pinkish nude lipsticks available in the market."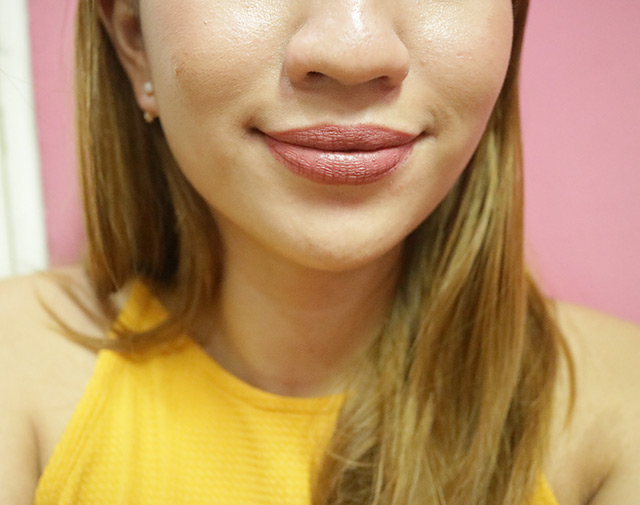 ADVERTISEMENT - CONTINUE READING BELOW
Superstar Brown
"At first, I thought this nude brown shade would wash me out, but to my surprise, it didn't. As it comes off as slightly pinkish, it didn't make my warm skin look dull. Plus, I like how its brown shade isn't too dark and it isn't too light; it adds just the right amount of drama to my look."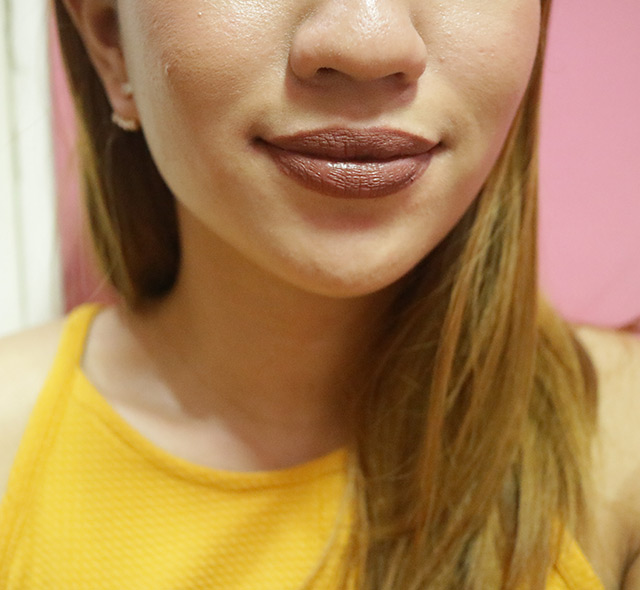 ADVERTISEMENT - CONTINUE READING BELOW
Red Rules the World
"This red lippie has a cherry-red hue which brightened up my yellowish-brown skin. I'm not a fan of bright lip shades, so I was a little on the fence about this one, but the bold shade grew on me. It's surprisingly easy to pull off—take it from a morena who stuck with brick red lipsticks for years."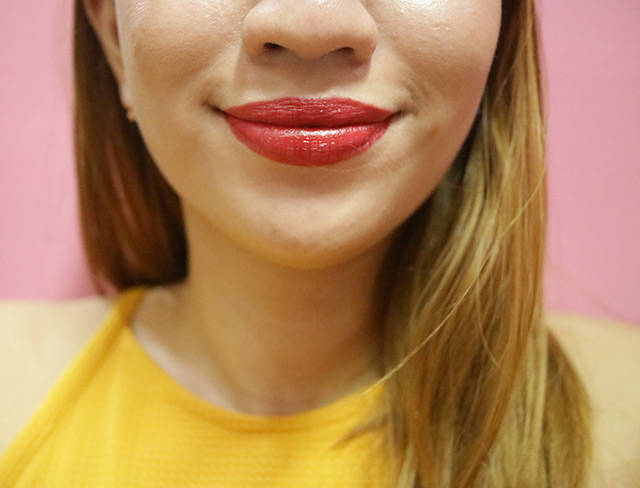 ADVERTISEMENT - CONTINUE READING BELOW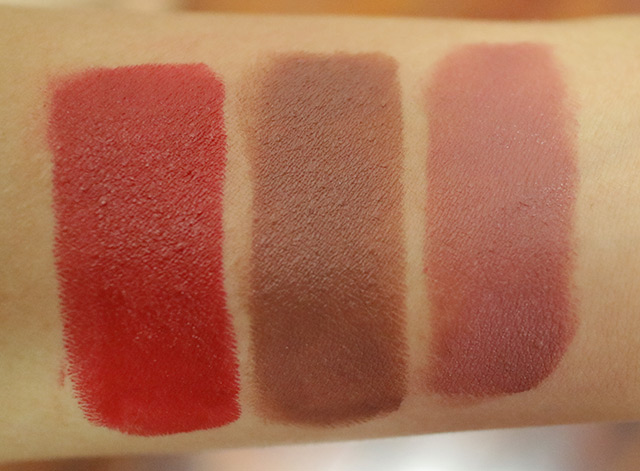 Ysab, morena skin with warm undertones: 
Dare To Be Nude 
"I love this shade, and everyone else seems to super love it too. It's office-friendly, keeps me looking fresh, and not too attention grabbing. This can be a good shade for someone who isn't used to wearing lipstick, but maybe a bit light for a night out with the girls." 
ADVERTISEMENT - CONTINUE READING BELOW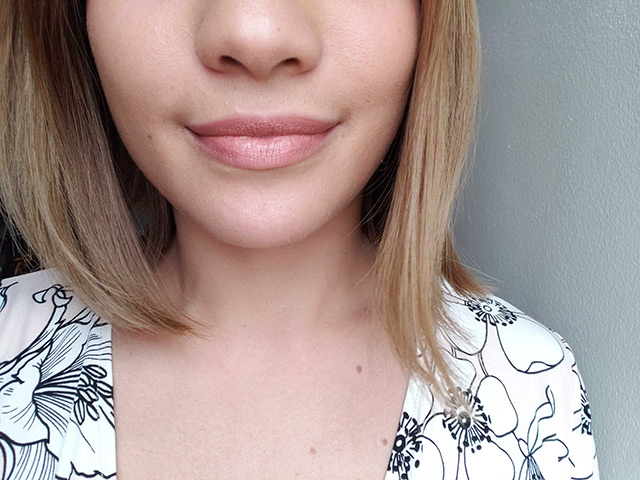 So Lit 
"I was most hesitant about this shade among the three bullets I had to test just because it's so bright, but it turned out to be a lot more wearable than I thought. I thought it was going to come out a bit orange, but it ended up looking like a red orange that complemented my undertones well." 
ADVERTISEMENT - CONTINUE READING BELOW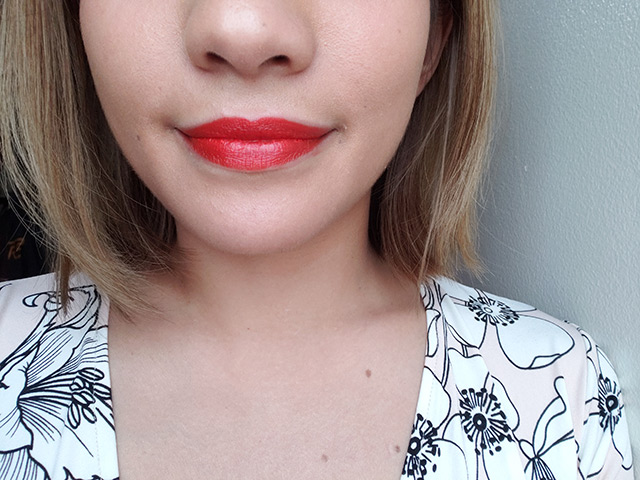 Purple Aura
"I might be a bit biased because I love purple lipsticks, but this shade grew on me in a matter of minutes. One layer was too light but since it's pretty buildable, I got the effect I wanted after two to three coats." 
ADVERTISEMENT - CONTINUE READING BELOW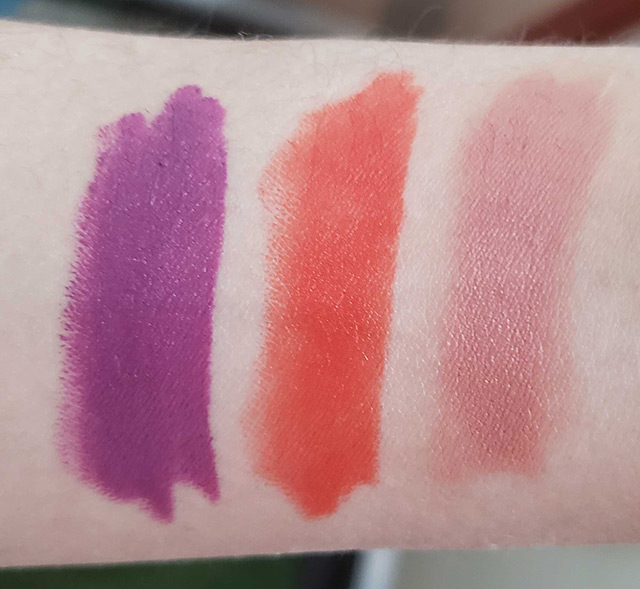 TRY: Revlon Superlustrous Matte is Everything Lipsticks, P350 each, available in beauty and department stores
Load More Stories