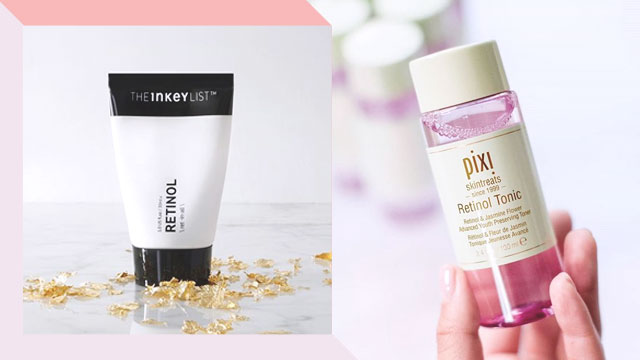 Whether you're a beauty junkie or not, you've probably encountered the word 'retinol' before. This skincare ingredient has been a hot topic in the market for quite a long time, and with good reason. Retinols, which are derived from Vitamin A, boost the amount of collagen in the skin for a youthful glow. If you've ever considered incorporating this magical ingredient but didn't know where to start, we've covered all those bases in this easy guide. 
ADVERTISEMENT - CONTINUE READING BELOW
What is retinol?
We've mentioned that retinol is a Vitamin A derivative, but did you know that retinols are just one of them? Retinols are part of the retinoid family which includes other Vitamin A derivatives such as Retin-A, a mild retinoid, and tretinoin, retinol's stronger counterpart. As a retinoid, retinols offer pretty much the same skin benefits of Vitamin A, such as boosting collagen production, reducing fine lines and wrinkles, and regulating sebum production.
Primarily though, retinols are used to combat the signs of skin aging, but secondary benefits include improved skin texture and fewer acne flare-ups, which is why this superhero ingredient is also known for effectively treating major acne problems.

When choosing the best product for you, know that all retinols aren't equal.
There's no one-size-fits-all retinol solution because of the various (and overwhelming) products on the market. There are different formulas, concentrations, and skin concerns that are involved. But first, you should also know that you're not limited to using retinols per se. You can consider its siblings. According to Healthline, there are five types of retinoids used to fight wrinkles:
1. Retinyl palmitate: the mildest, over-the-counter retinoid
2. Retinaldehyde: an over-the-counter retinoid; it's slightly stronger than retinyl palmitate
3. Retinol: the strongest over-the-counter retinoid 
4. Tretinoin: a prescription retinoid
5. Tazarotene: the most potent prescription retinoid 
Know your primary skin concern.
If you simply want to improve your skin's texture, solve minor acne, and/or reduce fine lines that are beginning to appear, then over-the-counter products are perfect for you. On the other hand, if you're considering retinols as a solution to severe acne or you're looking to overhaul your skin's texture, consult with a dermatologist for a prescription. 
What kind of product should I get? 
If your skin's oily and acne-prone, gel formulas are perfect as these absorb quickly. If your skin's dry and sensitive, it's better to choose cream formulas or follow up retinol products with moisturizer so as not to dehydrate your skin. 
1. The Inkey List Retinol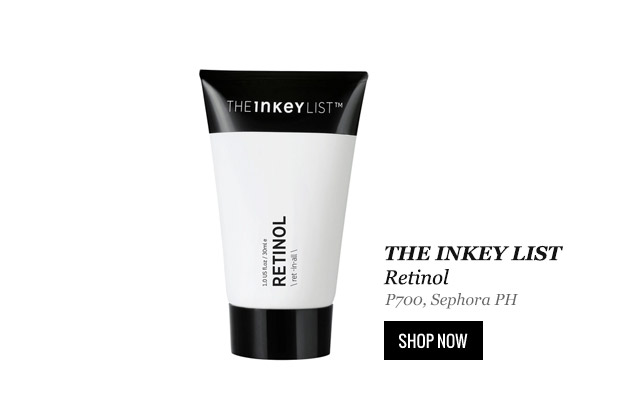 ADVERTISEMENT - CONTINUE READING BELOW
2. Drunk Elephant A-Passioni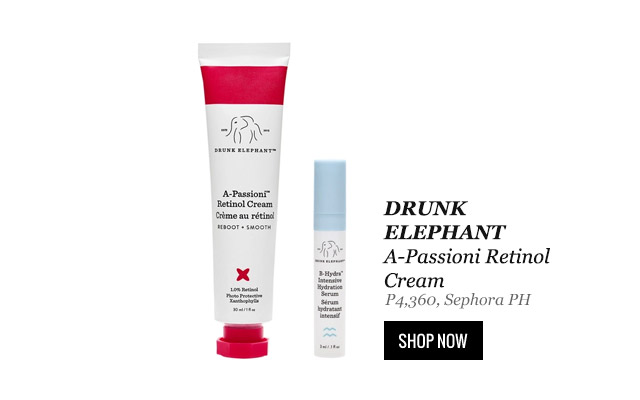 3. Pixi Retinol Tonic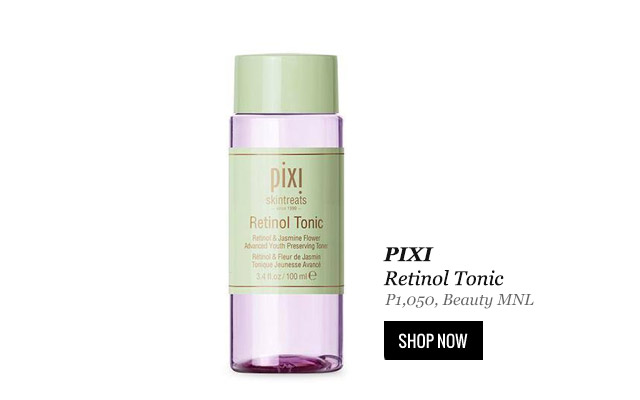 ADVERTISEMENT - CONTINUE READING BELOW
4. The Ordinary Retinol 0.2% In Squalene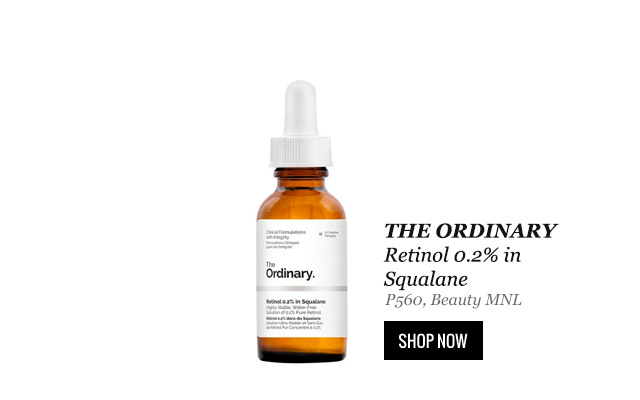 5. First Aid Beauty Skin Lab Retinol Serum .25% Pure Concentrate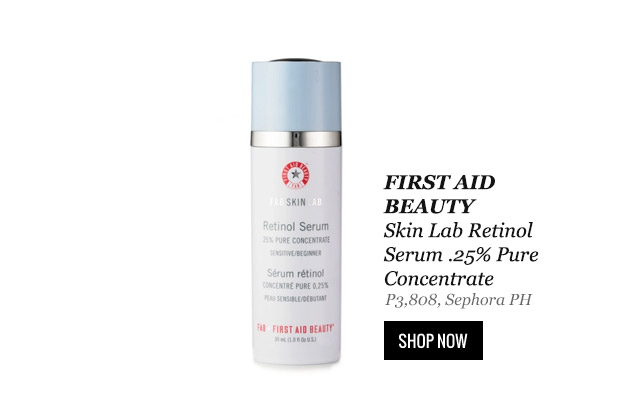 ADVERTISEMENT - CONTINUE READING BELOW
How do I start using it?
Once you've chosen your product, it's time to actually incorporate it into your skincare routine. As with all products, it's important to do a patch test first to see if it is compatible with your skin—you wouldn't want any irritation, would you? First, apply a small amount onto the side of your forearm. Leave it on for 24 hours. If there is any irritation or inflammation, then the product isn't for you. 
You can start using the retinol product at night. According to Style Caster, squeeze out a pea-sized amount onto your palm. Make sure your skin is dry because "damp skin can interfere with how much retinol is absorbed, which can result in irritation." Start applying it on your forehead where the skin is less sensitive, then move onto your nose, cheeks, and chin. Use retinols after your cleanser and toner, and before serums and moisturizers. 
ADVERTISEMENT - CONTINUE READING BELOW
Don't immediately use other products after applying retinols. Wait for 30 minutes before applying other serums and moisturizers. 
When do I use retinol?
Ideally, retinols should be used once a day at night. But, if you're only starting to use the product, then it's best to subscribe to the "1-2-3 rule." Use it once a week for one week, twice a week for two weeks, and thrice a week for three weeks. This will prevent any redness, dryness, and even flaking—the side effects that are often caused by potent doses of retinol. 
ADVERTISEMENT - CONTINUE READING BELOW
What can't be mixed with retinol?
Given the potency of this ultimate skincare ingredient and how it also acts as an exfoliator, there are some products to veer away from to avoid irritation.
According to Health, it's best to avoid mixing retinol with chemical exfoliators such as AHAs (alpha-hydroxy acid) and BHAs (beta-hydroxy acid). You can, however, use this in the morning when you're not applying retinols. Next, try to avoid astringents, toners, and other drying agents that will suck out more of the skin's moisture—you wouldn't want dry, flaky skin. Lastly, do not use benzoyl peroxide in conjunction with retinols. If you're thinking that this will also dry out your skin, well, the opposite actually takes place: benzoyl peroxide oxidizes the retinols, thus decreasing its efficacy. 
ADVERTISEMENT - CONTINUE READING BELOW
Other important things to remember:
According to Glamour, it is advised that retinols are used for three months and discontinued for the next three months. Although retinols essentially promote cell turnover by increasing collagen and consequently sloughing off old skin cells, this hits a plateau at some point. That being said, you can increase the concentration of the retinoid over time. Remember to consult a dermatologist beforehand. 
Load More Stories