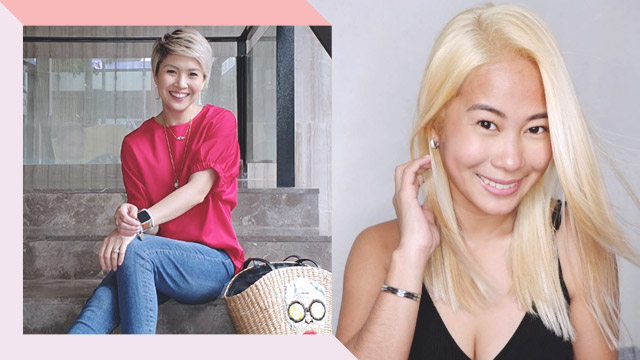 As much as we love filing celebrity hairstyles for salon references, seeing real women with the coolest hair transformations is just as inspiring. Here, five Pinays with edgy hairstyles talk about what made them get a drastic chop, bold hair color—and they'll make you want to try a new look! 
ADVERTISEMENT - CONTINUE READING BELOW
Elaine, Makeup artist and Hairstylist
"My first short haircut [happened] because I needed change; it was an act of moving on from a broken heart. Then, I grew my hair long again and maintained it that way for years.
"When I became a makeup artist-slash-hairstylist, I needed to "package or brand" myself to stand out in a sea of black-clad [MUAs], and even from some artists named 'Elaine' as well. Apparently, there are a lot [of artists] who sported the same short hairstyle so the color came in. My mentor colored my hair pink! [Unfortunately], I [got] tired of the upkeep (I had touchups every two weeks!) so I stuck with the color blonde. Today, I'm alternating between blonde and rose gold."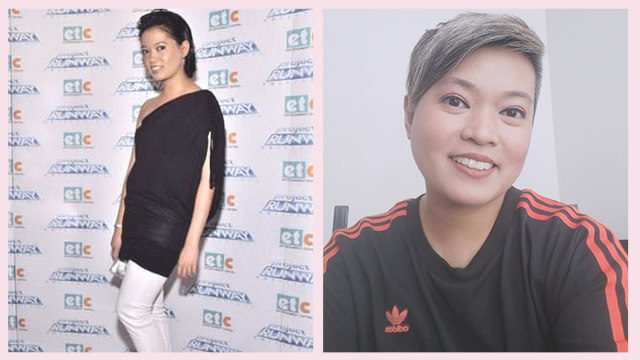 Sky, Business Manager and Chief Operations Officer
"I always had long black hair—[in fact], I used to model for shampoo commercials! [But] I got tired of my hair 'coz I wasn't able to do anything with it for years. I can't cut or color my hair. So when I graduated from college and saved up a bit, I just decided to [change my hairstyle]. It started out as a simple ombre then I decided to bleach the whole thing, so I can try different colors."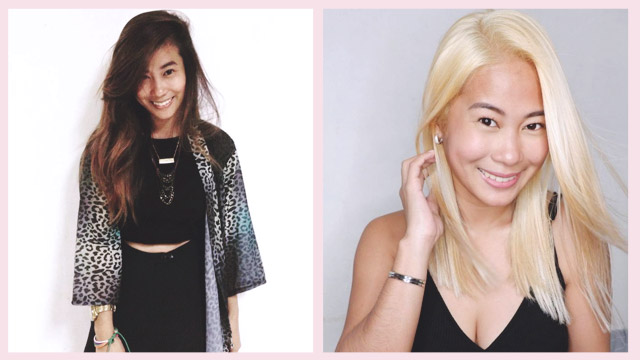 ADVERTISEMENT - CONTINUE READING BELOW
Nikki, Blogger
"Growing up, my hair was always short. My mom would jokingly tell me that she hadn't the first clue how to style long girly hair, so she was very diligent about having my apple cut trimmed on a monthly basis. When I became a mother, my hair would change as the seasons do; I would grow it out, then chop it off impulsively. I never had hesitations about having short hair. Then last year, I was invited to participate in a "hair challenge." I was given the opportunity to go as short or as bold as I have ever wanted. I willingly chopped my dark brownish-black hair into a funky pixie cut and dyed it platinum blonde. A few months later, I changed it to pink, then to silver, purple, and blue. Today, I am back to golden blonde!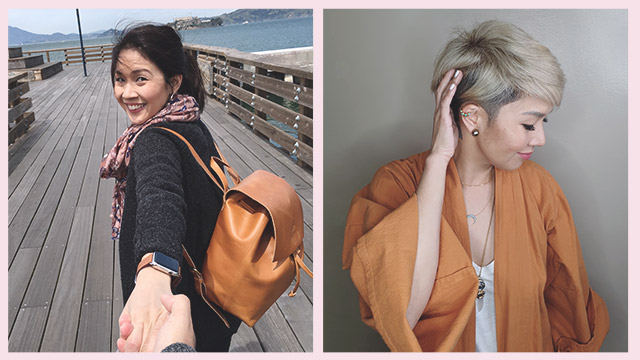 ADVERTISEMENT - CONTINUE READING BELOW
"As a mom, I was very hesitant about the time and money needed in exchange for my dream hair; the possible damage, of course, was also a factor. However, after taking the plunge, I have never felt more like myself. I feel bold, beautiful, spunky and oftentimes, I jokingly claim that I was actually born to be blonde. With proper care and the use of hair care products, I am able to maintain the overall health and condition of my hair! Damage and hair fall was never an issue since bleaching my hair! You see, I was born to be blonde!"
Sharon, Associate Dean 
"I've always kept my hair this short since college. I'm a very pragmatic person, and I am always on-the-go. My work requires a lot of my time and attention, so keeping it short makes it easier to get ready in the morning. Plus, it adds edge and boldness [to my look] with minimal effort.
ADVERTISEMENT - CONTINUE READING BELOW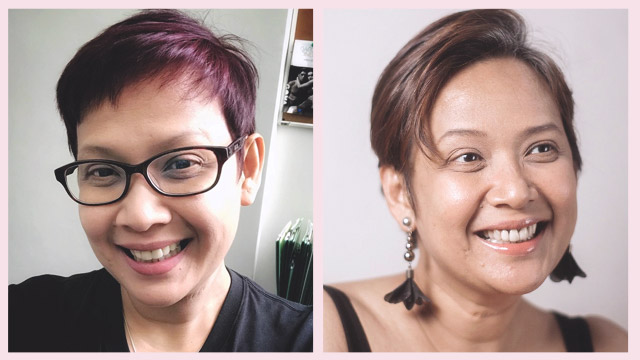 "I color my hair about three to four times a year and the color usually goes with the season. I stick to cool tones during the second half of the year and warmer tones during the first half. I never really hesitated to cut my hair this short since I've worn this style for more than half of my life. Although the funny thing is, I only hesitated during times I thought about growing my hair out. I've only had it grown out shoulder-length for two to three times in my entire life."
ADVERTISEMENT - CONTINUE READING BELOW
Sam Valenciano, Photographer
"I decided to cut my hair short 'coz my long straight flat hair started looking like a cape. [Initially], I was [hesitant] to chop my hair because of my chubby cheeks but Junar Santos gave me a blunt lob, [and] I can't let go of this style just yet.
"I've had colored hair since sixth grade. For years, I've stuck to just the ombre, which I've enjoyed for a while. But I got a little tired of it so I decided to go a little lighter [and added some highlights.] I haven't been this happy with my hair color in a long time."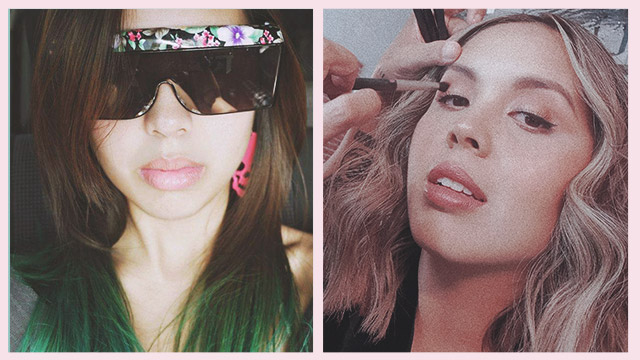 ADVERTISEMENT - CONTINUE READING BELOW
Load More Stories