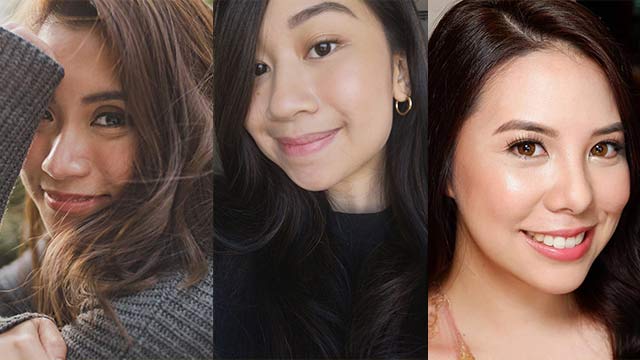 Looking radiant on your big day doesn't happen overnight; you have to do a lot of prepping, especially when it comes to your hair. Hairpins and elastics may keep your tresses neat and away from your face, but achieving softness, shine, and manageability takes some extra TLC on your part. We asked Pinay brides Pauline, a 27-year-old Marketing Manager; Angela, a 30-year-old Partnerships Manager; and Karla, a 30-year-old Events and Marketing Officer to share the hair treatments they did (and are currently doing) to prepare for their wedding.
What are the main issues you have with your hair?
Pauline: I have really thin and straight hair, so my main frustration is its lack of volume. As much as I love curls, they only last for about half an hour before they go back to their naturally straight form.
Angela: I have thick and wavy hair, and one of the frequent issues I have is split ends due to heat styling. My hair also gets frizzy from time to time, mostly due to the weather.
Karla: I have thick, straight hair, but it tends to get frizzy if I don't use a blow dryer or flat iron. Whenever I try to curl my hair, it'll only last a few hours, too. I also have a lot of baby hair, which makes my hair look messy all the time.
How do you want to wear your hair on your wedding day?
Pauline: I'm leaning towards wearing my hair down (maybe side-swept), but I definitely want volume and big curls.
Angela: I'm thinking of doing an updo during the ceremony, like a low chignon bun, then I'm planning to let my hair down during the reception.
Karla: Initially, I wanted romantic curls and wispy bangs to frame my face, but my hair ultimately wouldn't cooperate, so instead, I wore a clean updo during the nuptials, then kept only half my hair up during the wedding reception. I was pretty happy with how it turned out!
What hair treatments have you done to prep for your wedding?
Pauline: So far, I've colored my roots and added crown highlights. I love sporting a natural-looking hairstyle, but for the wedding, I wanted something more so it can subtly stand out.
Angela: I color my hair regularly because I already have quite a few gray strands peeking from my roots.
Karla: I decided not to get my hair colored before the wedding since my natural hair color was already at chin level. I've maintained my routine of detoxing my hair every week and also trimming my tresses to get rid of split ends. Aside from my usual hair care routine, I'd also apply an anti-frizz serum after I use hot styling tools to keep the hairstyle in place.
If you're like these brides and have your hair care preparations down pat, it's time to look for the perfect hairstyle for your big day. Watch some of these brides-to-be find the wedding hairstyle best suited for their hair type:
Treatments at the salon are not the only means to achieve your desired hair for your wedding day. Smooth, manageable hair starts with knowing what your hair type and creating a routine with all the right products to target your concerns. Dove's 1 Minute Conditioners are designed to treat specific hair types and solve common issues. If you have thin, damaged tresses, try the Dove Weightless Repair 1 Minute Foam Conditioner. It has a lightweight formula that helps hydrate your hair without weighing it down. If you have thick, damaged hair, try the Dove Ultra Light Repair 1 Minute Milk Gel Conditioner. It delivers just the right amount of nourishment without the heavy, greasy feeling. If you have thick, dry, color-damaged hair, try the Dove Intense Repair 1 Minute Serum Conditioner. It's infused with rich serum capsules that help undo damage and hydrate hair from within.
To learn more about Dove's 1 Minute conditioners, follow Dove on Facebook.
This article was created by Summit Storylabs in partnership with DOVE.