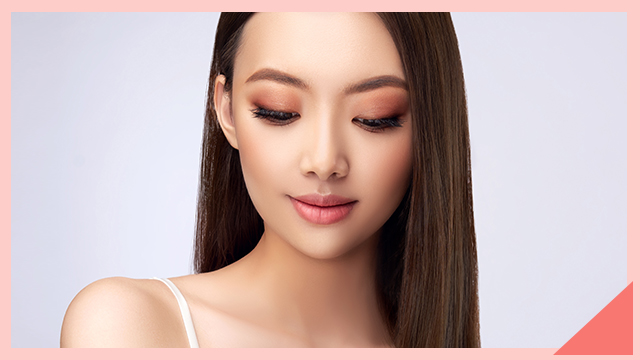 Not skipping your conditioner is one thing; using the right conditioner for your specific hair concern is another. Whether you're dealing with dryness, frizz, or hair fall, here's something to consider: the new Cream Silk Ultimate Reborn Tri-Oleo Conditioner range. It can make your hair feel reborn with Tri-Oleo Complex, a lightweight yet nourishing combination of argan, marula, and rosehip oils. They're infused with Cream Silk's conditioning technology to help get into the root of your common hair concerns. Check out the available products below: 
1. Cream Silk Ultimate Reborn Standout Straight Tri-Oleo Conditioner
Did you know humidity can make your hair dry and frizzy? While you can't control the weather, you can still help retain the moisture of your hair using this conditioner. It is enriched with Frizz Defense Complex that coats your strands for smooth, straight results. Plus, you can finally get it in a 900-ml bottle that will last for months!
2. Cream Silk Ultimate Reborn Hair Fall Defense Tri-Oleo Conditioner
Hair fall comes with age, but it can also occur early on due to stress and lack of nutrients. You'll need a nourishing conditioner with Break Shield Complex to help strengthen weak, brittle strands and reduce hair fall. Stock up on this essential by opting for the 900-ml bottle!
3. Cream Silk Ultimate Reborn Damage Control Tri-Oleo Conditioner
If you tend to dye your hair or use heat styling products, it's possible that your hair is feeling tired and dehydrated. You'll have to restore your locks back to life with a conditioner that has Fiber Repair Complex.
4. Cream Silk Ultimate Reborn Dry Rescue Tri-Oleo Conditioner
We don't just wake up with dry hair one day—it happens over time, with the accumulation of factors like dry scalp and heat exposure. Your conditioner needs to keep up so better get one that has Moisture Lock Complex to help nourish your hair from root to tip.
5. Cream Silk Ultimate Reborn Long and Luscious Tri-Oleo Conditioner
If you're dealing with awkward hair length and can't risk heading to a salon, you can take care of your strands for now by including this conditioner to your shower rack. It has Fibra-Boost Complex, which helps add nourishment to every fiber of your hair.
Shop Cream Silk Ultimate Reborn Tri-Oleo Conditioners at leading supermarkets nationwide. You can also get them online via Shopee or Lazada. For more information, follow Cream Silk on Facebook.
This article was created by Summit Storylabs in partnership with CREAM SILK.