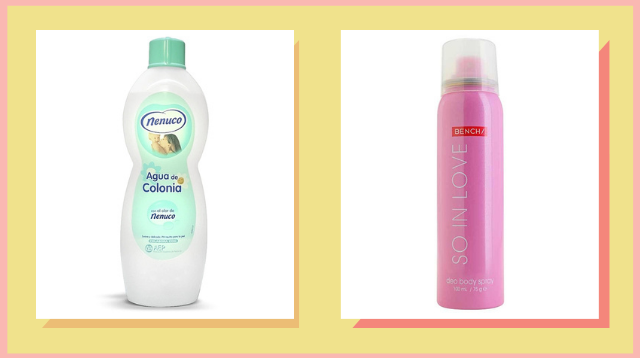 Scents have a way of triggering memories, and it's quite a nice feeling. Take for instance how the smell of popcorn and chocolate cake can remind you of kids' parties and festivals, while a strong, floral musk can take you back to your grandmother's vanity table where she probably combed your hair.
ADVERTISEMENT - CONTINUE READING BELOW
In case you didn't know, smells have a very strong link to memory and emotion than any of the other senses, and there's neuroscience behind it. According to Harvard's Venkatesh Murthy, smells are handled by the olfactory bulb, the structure in the front of the brain that sends information to the other areas of the body's central command for further processing. Odors take a direct route to the limbic system, including the amygdala and the hippocampus, the regions related to emotion and memory.
Feeling sentimental yet? Scroll down below for some classic and nostalgic scents over the years and who knows, you might wanna give them a try or whiff again as your signature scent this time!
1. Johnson's Baby Cologne in Powder Mist
This particular scent might remind you of sweltering playground moments when your parents would clean you up, then smother you with this cologne. The powdery floral notes will give you a fresh shower scent no matter how sweaty you get!
CONTINUE READING BELOW
Recommended Videos
TRY: Baby Cologne Powder Mist, P82, JOHNSON'S, Shopee
2. Nenuco Baby Cologne
Nenuco is a Spanish cologne brand that was popular back in the '90s. Much like smelling a baby's head, this has a clean, crisp scent with undertones of citrus that's perfect for daily use if you want to smell and feel fresh.
ADVERTISEMENT - CONTINUE READING BELOW
TRY: Nenuco Agua de Colonia, P499, NENUCO, Watsons
3. Avon Sweet Honesty
You've probably encountered this perfume at least once in your life, whether it be at the mall or a beauty catalogue. This soft floral scent dating back to 1973 will remind you of pre-teen, kikay trends and hanging out with your clique back in high school.
ADVERTISEMENT - CONTINUE READING BELOW
TRY: Sweet Honesty, P399, AVON, Lazada
4. Juicy Cologne Sweet Delights
Thanks to their ambassadors, school tours, and dance contests, Juicy Cologne became popular among students during the 2000s. This candy-inspired scent will definitely transport you back to that moment in your tweens!
ADVERTISEMENT - CONTINUE READING BELOW
TRY: Sweet Delights, P70, JUICY COLOGNE, Shopee
5. Bench So In Love
Know to many of us as simple that "pink spray bottle" is the schoolgirl staple that is Bench So In Love. You have probably used this scent back in high school, and know that it's a reliable, long-lasting fragrance that clings to your uniforms and skin. This fragrance is flirty, romantic, and will definitely fit any occasion or lifestyle!
ADVERTISEMENT - CONTINUE READING BELOW
TRY: So In Love Deo Body Spray, P120, BENCH, Shopee
6. Bath and Body Works Sweet Pea
This fragrance is one of the Bath and Body Works scents that has outlived other classics like Cucumber Melon and Country Apple. For those who love a flowery aroma, this cheerful body spray also comes in sanitizer, lotion, hand cream, and shower gel form.
ADVERTISEMENT - CONTINUE READING BELOW
TRY: Sweet Pea, P799, BATH AND BODY WORKS, Lazada
7. Victoria's Secret in Pear Glace
Victoria's Secret's fragrances have long been a balikbayan staple in our culture. Their collection is known predominantly for their floral notes that last longer than other fragrance mists (yet take almost forever to finish!). This particular fruity mist is sweet yet subtle, having a sugary pear smell (which is also a shower gel and lotion) that will remind you of tropical summer vacations.
ADVERTISEMENT - CONTINUE READING BELOW
TRY: Pear Glace Fragrance Mist, price unavailable, VICTORIA'S SECRET, Duty-free department stores
Female Network is now on Quento! Click here to download the app and enjoy more articles and videos from Female Network and your favorite websites!
Load More Stories