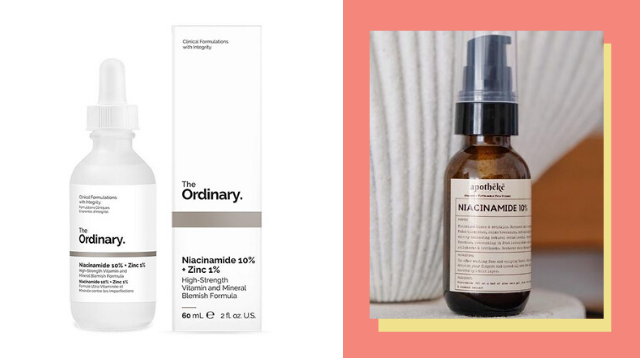 While niacinamide has been in skincare for quite a while, it's only now that it's getting the recognition that it deserves. The ingredient not only helps regulate oil production, but also helps fade dark spots and keep breakouts in check. It's no wonder that niacinamide has quickly become the skincare world's biggest all-star, and serums, moisturizers, and toners proudly display its inclusion in their packaging. If you're considering incorporating niacinamide into your routine, read on to learn more about it!
ADVERTISEMENT - CONTINUE READING BELOW
READ MORE ABOUT SKINCARE
What is niacinamide?
Niacinamide is a form of vitamin B3 that helps maintain general skin health. It can also help relieve acne and eczema when applied topically. Essentially, this nutrient can help build proteins in the skin that lock in moisture and prevent damage. You can actually get vitamin B3 in your food, such as eggs, green veggies, fish, and beans. But it can also be applied directly to the skin, especially if you're suffering from certain skin conditions. 
What can niacinamide do for your skin?
Because of its ability to heal and strengthen the skin, niacinamide is usually used in products that target acne, redness, dryness, fine lines, dark spots, and rosacea. It can help inhibit oil production to prevent acne while healing current breakouts with its anti-inflammatory properties. It's the same properties that also help calm redness and rosacea—especially since it's generally non-irritating. Niacinamide has also been shown to fade fine lines and wrinkles, too, making it a great option if you're dealing with early signs of aging. 
Can niacinamide fade acne scars?
One of the reasons why niacinamide has become so popular in the Philippines is because of how it can help deal with acne in all stages. It inhibits oil production, calms breakouts, and helps fade acne scars and dark spots caused by blemishes. 
If you want to add this wonder ingredient into your routine but don't know where to start, here are some of our recommendations:
1. Pond's White Beauty Perfect Potion Essence
P499, Lazada
If you're looking for a hardworking, multipurpose product, then try this niacinamide-infused essence! It's a toner, essence, and serum in one, and it helps brighten and smooth your skin. It's also formulated with 4D hyaluronic acid to give you plump, dewy skin.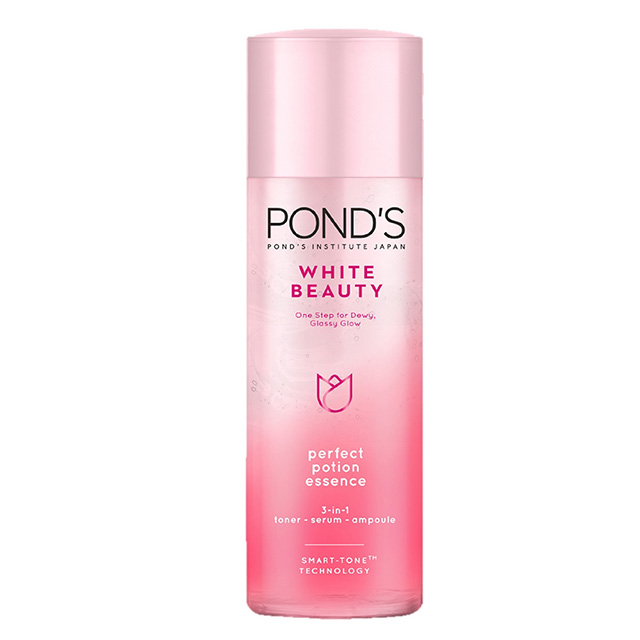 ADVERTISEMENT - CONTINUE READING BELOW
2. Cetaphil Brightening Night Comfort Cream
P1,035, BeautyMNL
Dealing with sensitive skin? Try this fragrance-free, hypoallergenic night cream. It can help brighten and even out your skin tone without irritating your skin. It also helps fade dark spots and hyperpigmentation as you sleep. Plus, if you're suffering from dry skin, it will instantly moisturize your complexion.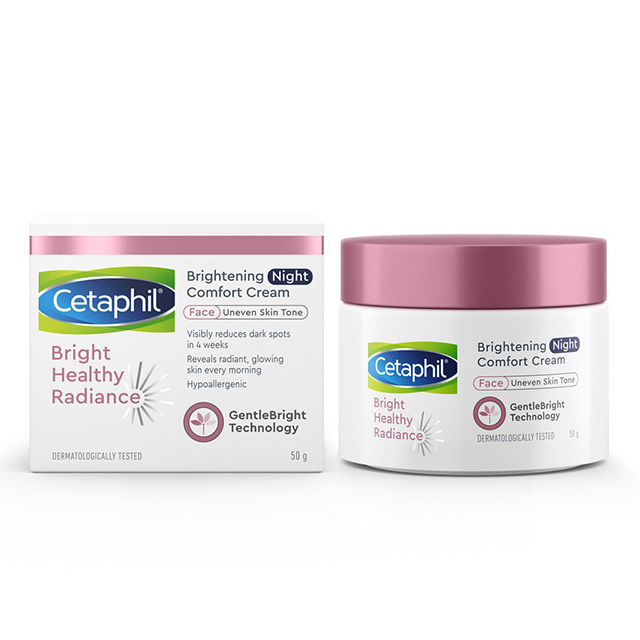 ADVERTISEMENT - CONTINUE READING BELOW
3. Apotheke Science Niacinamide 10% Blemish-Control Serum
P269, Shopee
This lightweight, water-based serum can help control breakouts in a jiffy. Not only does it include niacinamide to help heal acne and fade dark spots, but it's also formulated with aloe vera gel and seaweed extract to help hydrate skin and calm inflammation. Also, who could say no to that price point?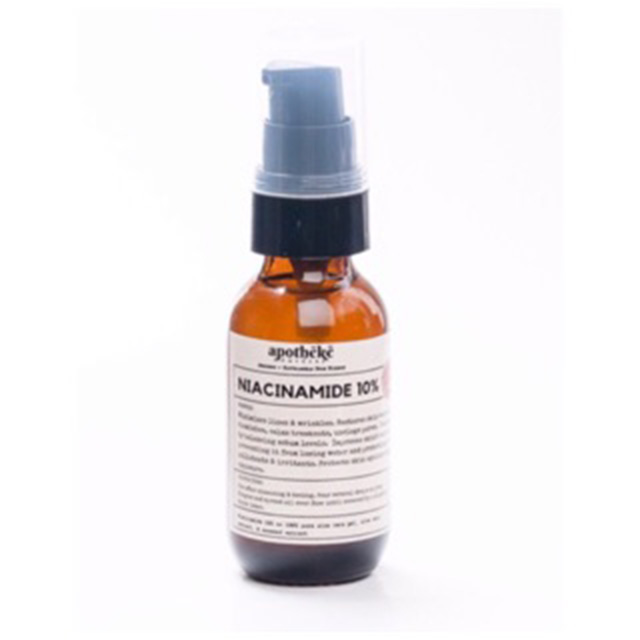 ADVERTISEMENT - CONTINUE READING BELOW
4. The Ordinary Niacinamide 10% + Zinc 1%
P740, BeautyMNL
If you're already aware of niacinamide's benefits on the skin, then you've probably already tried this product. It's one of the more popular niacinamide products out there, and its inclusion of zinc also helps regulate oil production. This product is perfect if you want a fuss-free way to get rid of acne, dark spots, and congestion.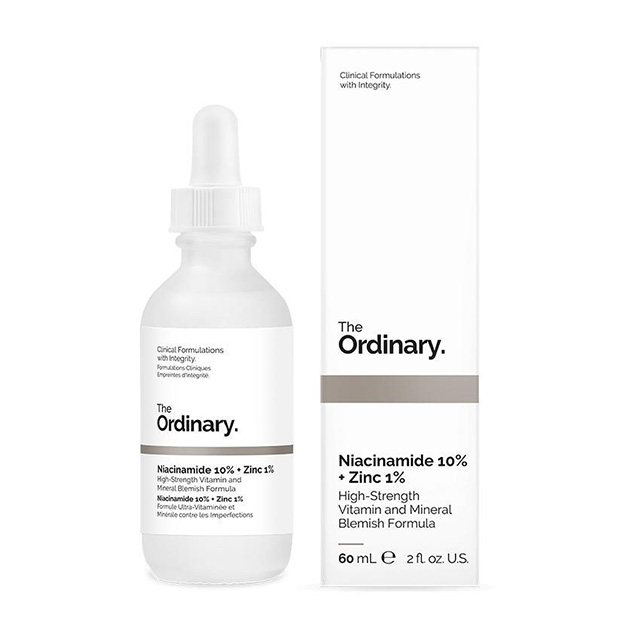 ADVERTISEMENT - CONTINUE READING BELOW
5. Lana PH Soothe & Hydrate Gentle Cleanser

P770, Lana.ph
You probably aren't very particular with your cleanser as you are with the rest of your skincare products, but using the wrong one can strip and damage your skin. Try a gentle one like Lana PH's Soothe & Hydrate Gentle Cleanser. It's loaded with hydrating ingredients that help soften, moisturize, and calm the skin. The niacinamide in it also helps improve the look of enlarged pores, fine lines, uneven skin, and dullness.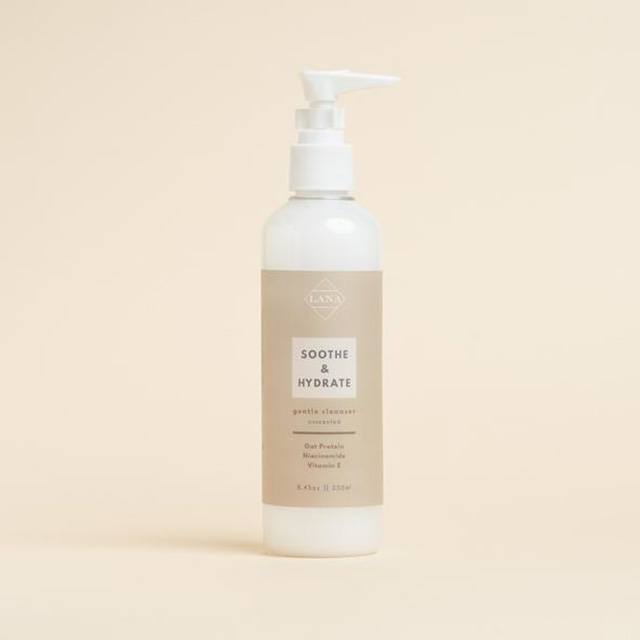 ADVERTISEMENT - CONTINUE READING BELOW
6. Sage & Tera Halo Complexion Serum
P325, Shopee
This watery gel serum can help reduce the appearance of blemishes, sun spots, and dark marks. It can also help even out the skin tone and reduce the look of enlarged pores. You don't have to worry if you have sensitive skin, too, because this serum can help control inflammation and soothe irritated skin.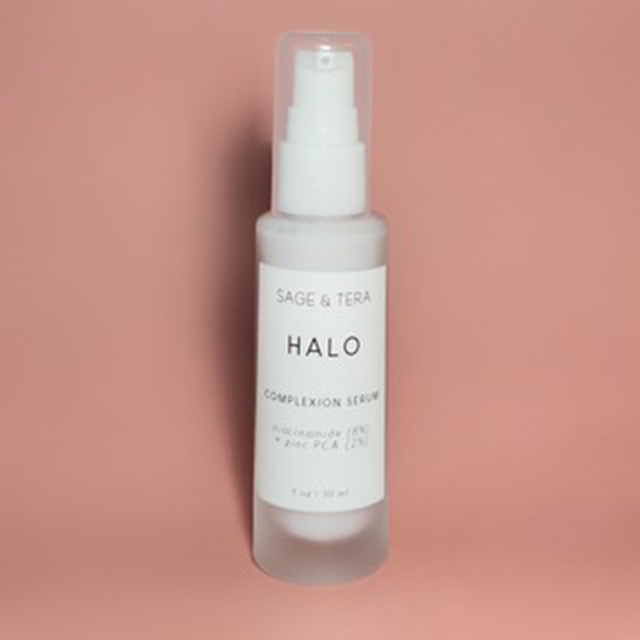 ADVERTISEMENT - CONTINUE READING BELOW
READ MORE ABOUT SKINCARE
7. Bloom & Topiary Nourish & Repair Cream
P1,100, Bloom & Topiary
This rich cream is not just formulated with niacinamide, but also licorice root hydrosol and extract, rosehip oil, abyssinica seed oil, and sodium hyaluronate, making it a powerful contender against dark spots, fine lines, and blemishes. Don't worry about it feeling too heavy—it can be used day and night!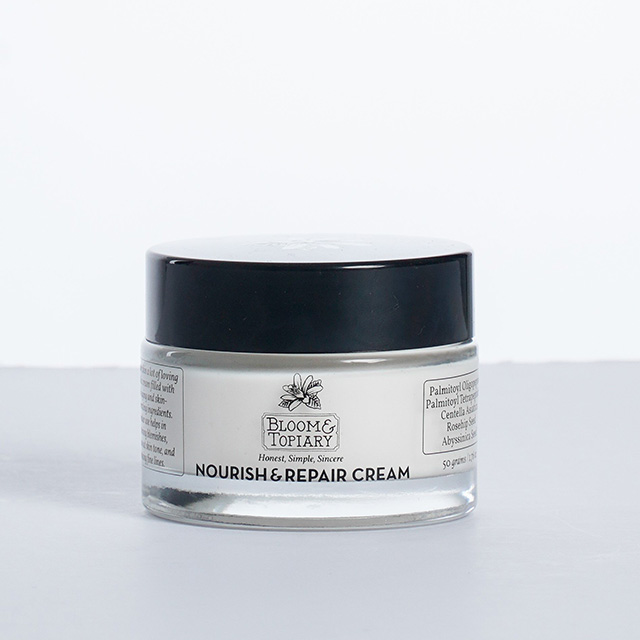 ADVERTISEMENT - CONTINUE READING BELOW
Load More Stories