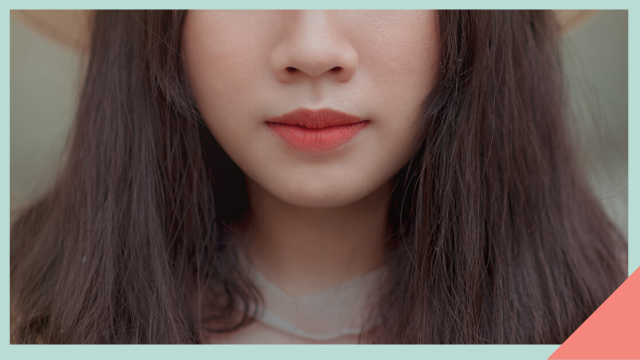 You may not think much of it, but the way you do your makeup could be making you look older than you actually are. The devil is in the details—like how you fill in your brows—and they could be incredibly easy to miss. Thankfully, once you do notice them, they're also easy to correct!
ADVERTISEMENT - CONTINUE READING BELOW
Ahead, we round up tips from Korean makeup artist and beauty vlogger Je Yu that will make all the youth-inducing difference:
1. You overdo your base makeup.
A lightweight base looks so much more youthful than caking it all on. Je Yu suggests using a foundation with a slightly dewy finish in a shade that matches your skin tone perfectly for a natural feel. Apply only a thin layer to avoid looking overdone and just cover the rest of your imperfections with concealer later on.
2. Your brows are too intense.
Grooming your brows into a clear shape will make filling them in so much easier, since you don't have to force them into a specific shape with your makeup. In Korea, straight brows with a slight arch are considered more flattering, but try to stick to your natural brow shape (or choose one that'll complement your features). 
Once you have a well-shaped brow, all you'll need to do is softly fill in the gaps. Je Yu says that a brow powder is best for achieving a soft finish all over, while a brow pencil is best for the bigger gaps and the outer edges. If you have dark brows, lighten them with a tinted brow mascara. Overall, the key is to be very light-handed with your products so you don't end up with dark, blocky arches that'll age you.
Hot topic: 6 Common Brow Mistakes to Avoid to Achieve Natural-Looking Kilay
3. You're accidentally making your eyes look smaller.
When choosing an everyday eyeshadow color, go for muted shades—avoid overly dark browns or a strong black. Instead, use midtones like a light brown hue that will slightly contour your eyes without adding too much drama. Again, resist being heavy-handed with this—use a fluffy blending brush to apply a soft wash of color on your lids (stop just below the browbone) and connect it to the lower lash line.
Pay attention to your eyeliner, too, because Je Yu notes that the thicker the line is, the smaller your eyes will look. For a subtler, eye-opening eye look, use a tightlining technique that'll make your lashes look fuller or draw a thin cat eye instead of a full-on wing.
4. You aren't contouring.
Wearing foundation removes almost all of the natural shadows on your face, so you have to revive your features with a bit of contouring afterwards. It doesn't have to be too precise—just brush some contouring powder underneath your jaw to define your faceline, and use a smaller brush to contour your nose.
ADVERTISEMENT - CONTINUE READING BELOW
According to the makeup artist, a shorter nose gives a more youthful vibe, and you can fake this by shading the tip and sides, and then applying some highlighter down the center of your nose bridge.
5. You apply too much/not enough blush.
Applying too much blush makes you look overdone (sometimes clownish), while putting on too little or none at all makes your skin look dull and flat. Aim to achieve something a little more in the middle for a fresh vibe and note proper placement, too! 
6. You choose dark lip colors over natural shades.
Bold lip colors like red work well for when you're trying to appear extra polished or mature, but it's not exactly the best choice for youthful makeup. Go for MLBB shades like muted pinks and corals instead, since these will add color to your pout and give a naturally fuller look.
Watch all of Je Yu's tips in action in the video below!
ADVERTISEMENT - CONTINUE READING BELOW
Load More Stories