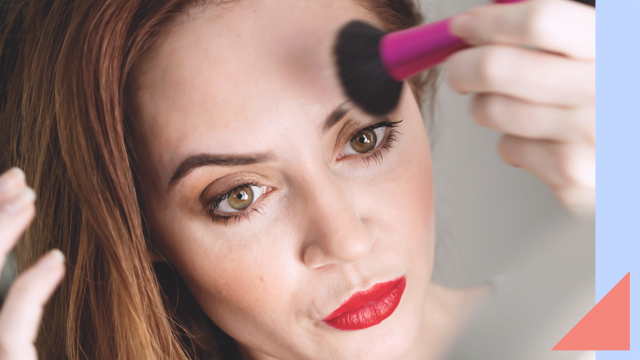 Updating your skincare routine in your 40s is a no-brainer. You most likely already have a serum or exfoliant you swear by for maintaining that youthful glow. Your makeup techniques shouldn't fall that far behind, so while you're at it, give those an upgrade, too.
ADVERTISEMENT - CONTINUE READING BELOW
Here are some makeup habits that you should consider leaving in the past:
1. Wearing more base makeup than you need.
The problem with wearing a thick layer of foundation on your face is that it could accentuate texture, making your skin appear less smooth than it actually is. Light coverage products like tinted moisturizers or sheer foundations are more flattering options for everyday wear, or you can simply cover any discoloration with a touch of concealer.
2. Overpowdering your face.
Powder is great for controlling shine and preventing creases, but you also have to be careful about putting too much on. Try to focus your face powder on your oiliest areas (like the T-zone) and where your makeup tends to crease the most instead of caking it on all over. Besides, having a little bit of shine on your face gives you a youthful glow!
3. Skipping highlighter.
Many women are plagued with dry skin in their 40s, but a bit of highlighter on the highest points of your face can help you cheat luminous skin in second. Any powder, cream, or liquid highlighter that gives a natural finish without any visible glitter (unless that's your jam) would do the trick!
CONTINUE READING BELOW
Recommended Videos
4. Applying your blush too low.
We lose a lot of volume as we age, and your blush placement can make this less obvious. Applying blush a bit higher, like on the apples of your cheeks, delivers a subtle lifting effect that'll have your cheeks appear fuller than they are. If you're not sure, just face your mirror and smile, then place your blush on the fleshiest part of your cheeks.
ADVERTISEMENT - CONTINUE READING BELOW
5. Using brow products that are too dark or too light.
We're assuming that most people prefer their brows to look natural instead of drawn on in their 40s. So when filling them in, choose a product that's slightly lighter than your hair color. Celebrity makeup artist Hung Vanngo (Selena Gomez's MUA) explains in a tutorial that since we already have hair on our brows, going one shade lighter would complement it well and achieve a more natural effect. Meanwhile, an overly dark or light color would only make the brow product stand out, defeating that barely-there look.
ADVERTISEMENT - CONTINUE READING BELOW
6. Choosing eyeshadow over eyeliner.
It's normal to develop more hooded eyelids as you get older, though one downside to this is it becomes a challenge to put on eyeshadow. If this applies to you, try defining your eyes with eyeliner instead, and focus on darkening your upper lash line to get that wide-awake look. A pencil eyeliner is best for easy smudging and correcting mistakes, but you can use a liquid or gel one if you're already a pro!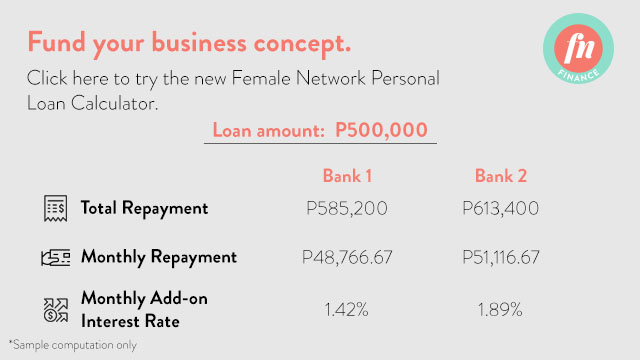 ADVERTISEMENT - CONTINUE READING BELOW
Load More Stories