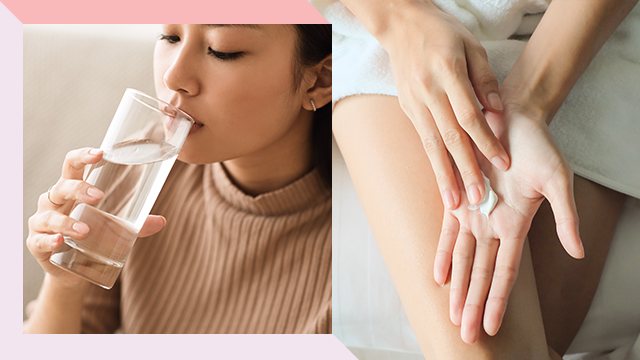 You've established yourself as a career woman and you're thriving, but all your hard work, all-nighters, and caffeine binges might have taken a toll on your appearance. You might have been able to bounce back easily in your 20s, but you'll need to pay closer attention to your self-care rituals in your 30s. If you think you're looking a little less glowing and youthful than before, there are easy things you can do to look fresh again. Check out our tips below!
1. Wear sunscreen every day.  
You're probably tired of hearing this, but you need to protect your skin from harmful UV rays if you want to keep your radiant appearance. UV damage can come in the form of premature wrinkles, sun spots, hyperpigmentation, and dry skin—the opposite of a fresh complexion. If you're too tamad to layer on your skincare in the morning, look for a moisturizer that already contains SPF. That way, you won't forget to protect your face and body!
2. Always hydrate.
Moisturizing your skin isn't enough. You also need to hydrate your whole body, and you can do this by drinking two to three liters of water every day. It sounds like a lot, but you can set easy goals by having a water bottle with you and making sure you finish it in a certain amount of time. You'll notice a huge difference with how you look (and feel!) in no time.
3. Embrace the no-makeup look.
If you want to look fresh, the last thing you should do is pile on creams and powders on your face. Instead, go for a dewy base, a warm-toned blush, light eye makeup, and rosy lipstick. You'll be surprised at how radiant just a few products can make you look (and you'll love the extra time on your hands since you've shortened your beauty routine).
4. Help nourish your hair. 
You might be so focused on your skin that you forget about taking care of your hair, too! But keeping your tresses smooth and volumized will help you look more bright and vibrant. On top of using your regular shampoo and conditioner, try taking biotin supplements, too! Try the Watsons Biotin Gummies with Amino Acid and Lecithin for Adults to get your biotin fix.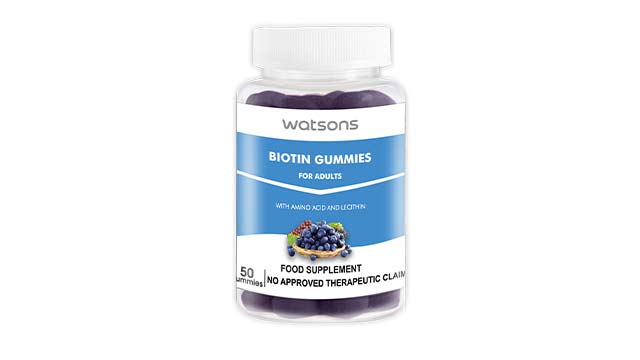 5. Reassess your skincare routine.
You don't need a 10-step regimen to get a clear, glowing complexion. Sometimes, less is more! Make sure you have a cleanser that doesn't dry out your face, a toner that's gentle enough to prep your skin for the rest of your routine, a moisturizer to hydrate your visage, and a sunscreen to keep you protected from UV rays. If you're looking more, you could also try taking a glutathione supplement. Try the Watsons Glutathione Gummies with Collagen and Camu Camu for Adults.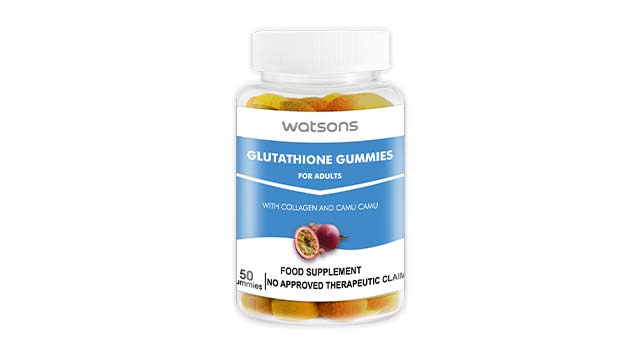 Start your day with Watsons Gummies for Adults.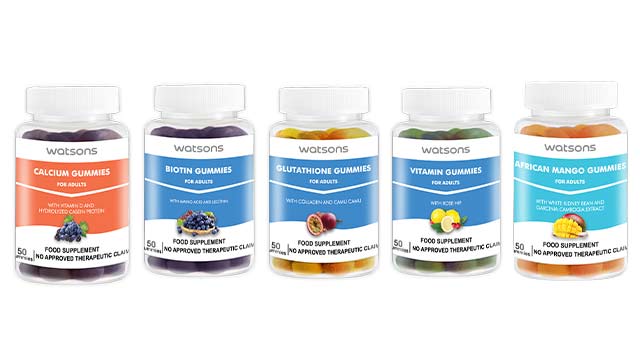 Get Watsons Gummies for Adults at your nearest Watsons store. Watsons also has a call-and-delivery service in select stores, so you can have your items delivered to you. Learn more by following Watsons on Facebook.
MAHALAGANG PAALALA: ANG WATSONS GUMMIES FOR ADULTS AY HINDI GAMOT AT
HINDI DAPAT GAMITING PANGGAMOT SA ANUMANG URI NG SAKIT.
ASC REFERENCE CODE: W078P081420WS
This article was created by Summit Storylabs in partnership with WATSONS GUMMIES FOR ADULTS.