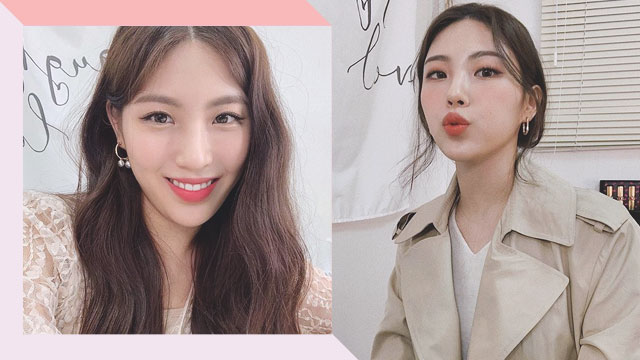 The weather in Korea might not be as hot and humid as ours, but we can definitely learn a thing or two from K-beauty about budge-proof makeup. The meticulous way that they prep their skin, for one, can probably fix one—if not all—of your base makeup meltdown problems. We learned this and a lot more from Korean makeup artist and content creator Yena, who shared some of her long-lasting makeup tricks in her vlog. Check them out below!
ADVERTISEMENT - CONTINUE READING BELOW
1. Lower your skin temperature.
Yena says that she uses chilled face masks to hydrate and lower her skin temperature, which helps base makeup apply and adhere well. "If your skin temperature goes up, your skin will get dry and that oil-hydration balance will be destroyed," she explains. You can also use a moisturizer chilled in the fridge or a cold face roller to achieve the same effect.
2. Moisturize well.
When doing your makeup after a sheet mask, she recommends locking in the moisture with a moisturizer that suits your skin type instead of patting in the excess serum from the packet. She says that the mask essence will be too much for your skin to absorb, and it'll make your other skincare clump and foundation won't be applied evenly. You can even skip the sheet mask altogether, but don't forget to moisturize or use primer to give your base something to stick to.
3. Apply thin layers of your base makeup.
The less makeup on your skin, the better it will last and look as the day goes by. When putting on your foundation, for example, Yena suggests using a long-lasting formula and applying in thin layers for a flattering look that doesn't get cakey easily. Not a fan of foundation? Use a concealer instead, and only apply coverage where you need it!
4. Powder your eyebrows.
Before filling in your brows, mattify the area with a little bit of face powder. This will remove the tackiness from excess skincare in the area, which tends to make products you apply fade faster.
5. Tightline your eyes.
If eyeliner smudges on you easily, tightlining is the way to go. That's because instead of putting eyeliner on your eyelids, tightlining involves filling in the area between your lashline and waterline where there's less friction, oil, and eye fluids to rub it off.
ADVERTISEMENT - CONTINUE READING BELOW
6. Layer your lip products.
To create a stay-all-day kind of lip, Yena used two budgeproof products together: a matte liquid lipstick and a watery lip stain. It's a genius trick, because when your second layer of lip color fades, you still have color on your pout from your first coat!
Load More Stories