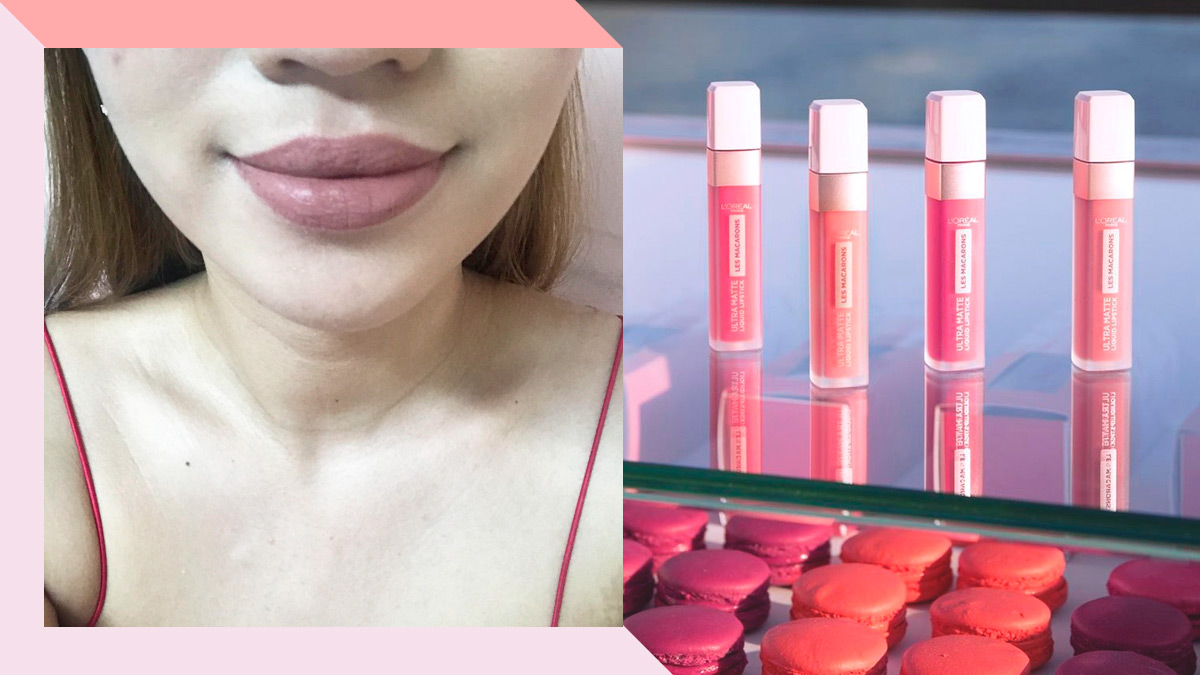 Liquid lipsticks are known for their impressive staying power, and typically, they promise to stay on for at least eight hours (a.k.a. an entire day in the office). So to put one to the test, I wore beauty brand L'Oreal's newest long-wearing, smudge-proof lippie, the Infallible Ultra Matte Les Macarons, the entire day without reapplication. 
ADVERTISEMENT - CONTINUE READING BELOW
CONTINUE READING BELOW
Recommended Videos
Keep reading to see if it can last from 9 to 5! 
9:00 A.M. 
First things first, this liquid lipstick really does smell like macarons! It's a sweet vanilla-like scent but don't worry, it fades away after a few minutes. I had no trouble applying the lippie, too—its creamy formula smoothened out my typically dry pout, and its bent doe-foot applicator made it easy for me to precisely fill in my lips (I'm too lazy to use lip liners). 
ADVERTISEMENT - CONTINUE READING BELOW
Initially, I wasn't a fan of how sticky it felt, but after waiting for a few minutes, it nicely set into a smudge-proof, velvety-matte finish. 
11:30 A.M. 
So far, so good! I had a super quick and light breakfast before heading out; I took a few sips of iced coffee (because coffee is life) and gobbled up a ham sandwich. The lipstick remained unbudged! Although I noticed that since the liquid lippie has completely set, my lips felt a little dry. 
ADVERTISEMENT - CONTINUE READING BELOW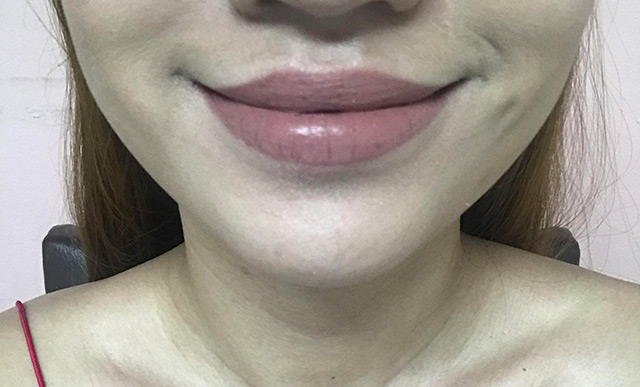 5:45 P.M.
I just came back to the office after a busy afternoon of events, and I'm happy to report that this liquid lipstick stayed on for an entire workday. 
I was honestly surprised to see that I still had lipstick on, even right after I had lunch (in case you're wondering, I had grilled chicken with leek soup for lunch, and drank one glass of wine and a couple of glasses of water on the side).
ADVERTISEMENT - CONTINUE READING BELOW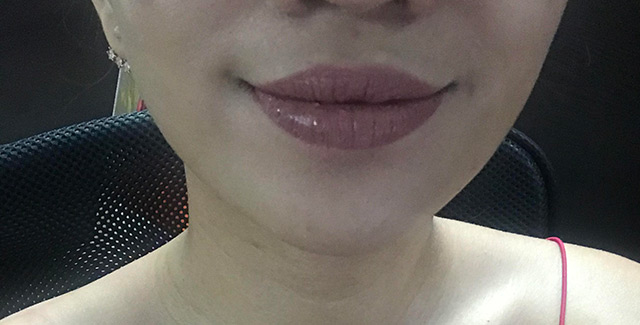 The verdict 
This liquid lipstick's staying power is no joke. I'd recommend it for ladies who hate having to constantly check on and reapply their lipstick. 
Perhaps, the only problem I had was that it was a bit drying like most liquid lipsticks are. At the end of the day, the pigment accentuated the fine lines on my lips (FN Tip: Exfoliating your lips with a sugar scrub prior to the application might help). But other than that, I was amazed at how tough the formula was. In fact, I tried removing it with a facial wipe but failed. I ended up using an oil-based cleanser! 
ADVERTISEMENT - CONTINUE READING BELOW
L'Oreal's Infallible Ultra Matte Les Macarons is available on Lazada and in department stores. 
Load More Stories