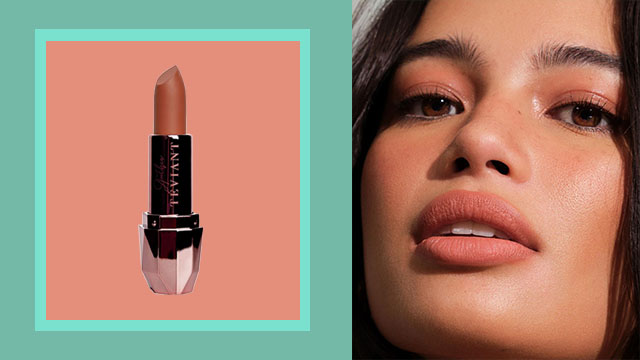 Some of the best tricks we've learned from makeup artists involve using a product for something other than its intended purpose. Our favorites include using petroleum jelly as highlighter, turning eyelash glue into a brow gel, and repurposing eye cream as lip balm. However, if we're talking about sheer practicality, one technique reigns supreme, and that's using one lipstick on the eyes, lips, and cheeks. It sounds simple enough, but replacing eyeshadow and blush with such pigmented cream can still be a challenge. Luckily, it can get easier with a few simple tips. Ahead, we list down some advice from makeup artist Anthea Bueno on how to master the art of using your favorite lippie all over:
ADVERTISEMENT - CONTINUE READING BELOW
How to Use Lipstick on the Eyes, Lips, and Cheeks
For the eyes:
Using lipstick on your eyes can get very messy very quickly. This is why when Anthea applies it on the lids, she swipes the product on her fingers first in order to have more control over where the color goes. To blend, use gentle tapping motions with your fingertips to avoid tugging your eyes.
For the cheeks:
Lipsticks tend to be more pigmented than cream blush, so when applying some on your cheeks, be quite light-handed with it. If you can't help it, cop the MUA-approved trick of swiping the lipstick on the back of your hand first and then picking some up with a brush or your fingers to transfer onto your face. It's great if you're a bit iffy about rubbing your lipstick bullet directly onto your cheeks, too!
For the lips:
There's not much of a "hack" to this since we all have our own way of putting on lipstick. That said, the makeup artist does prefer using a patting motion to apply the product because it helps you achieve a more natural, stain-like effect.
ADVERTISEMENT - CONTINUE READING BELOW
Shop the exact lipstick used in the tutorial below!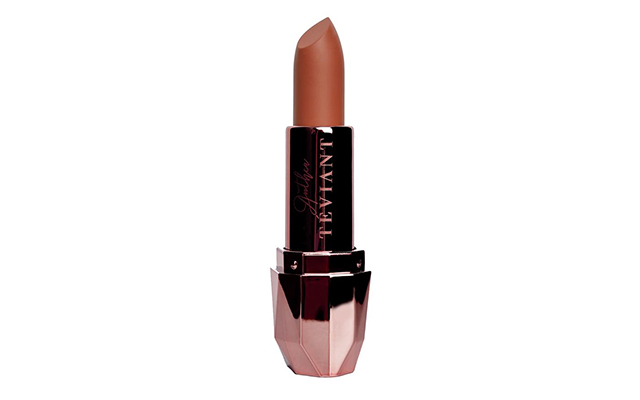 TEVIANT Lip Spell in Elizabeth, P750, SM Megamall
Need more options? Here are other matte lipstick formulas we love: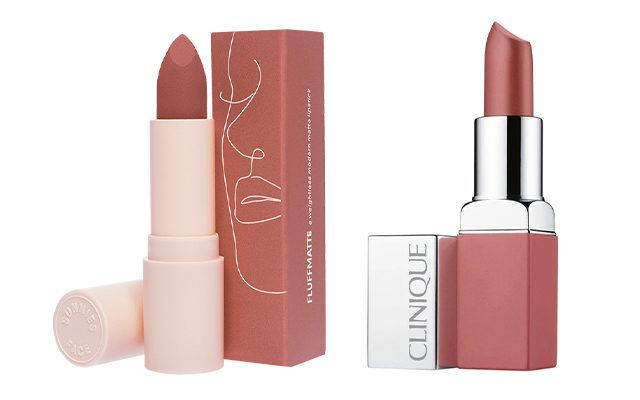 ADVERTISEMENT - CONTINUE READING BELOW
SUNNIES FACE Fluffmatte Lipstick in Baby Spice, P345, UP Town Center; CLINIQUE Pop Matte Lip Colour + Primer in Blushing Pop, P1200, Rustan's
Load More Stories