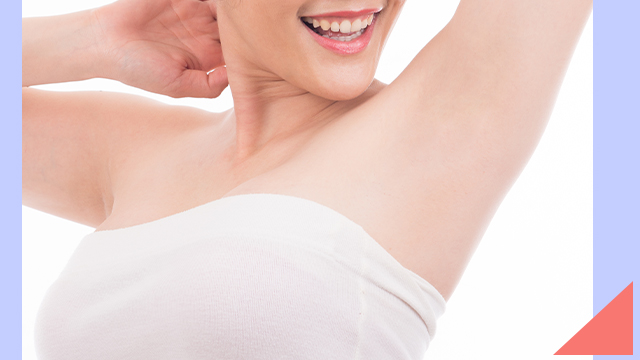 If you struggle with dark underarms and chicken skin, you've probably tried a million different ways to get them to look smooth and bright. But what you might not realize is that some of the everyday habits you do could be making your underarm skin look dark and rough. To make sure you'll be doing only what's beneficial for your pits moving forward, here are three things you want to do ASAP:
1. Follow up hair removal with nourishing products.
While your preferred hair removal method might cause your underarms to get dark and rough, they'll be fine as long as you use a nourishing deo to help restore them. Look for ingredients like vitamin B3 to help prevent dark marks, omega-6 to help keep skin smooth, and vitamin E to help reduce the appearance of pores and scars.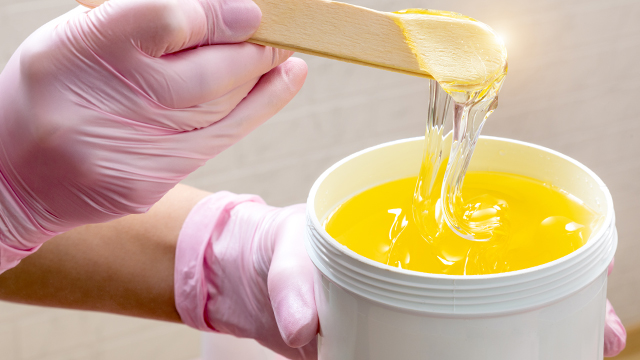 2. Don't skip your underarms when doing your skincare routine.
Just like our faces, our underarms also need TLC—and you can shower them with such just by cleansing, exfoliating, and moisturizing them regularly. While cleansing and moisturizing are daily practices, the amount of times you exfoliate depends on the kind of product you're using. Keep in mind to always use gentle products, though, as underarm skin is delicate and tends to be really sensitive!
3. Use a deodorant that can protect you from sweat and can deliver skin-loving ingredients to your underarms.
Did you know that sweating could cause dark underarm marks? When you sweat too much, there's more "food" for bacteria to feed off of, and this doesn't just cause body odor. It could also lead to infections that cause your underarms to darken. That's why you should use a deodorant that can help protect you from excessive sweating. On top of that, it's also important to use a deodorant formulated with ingredients you'd normally associate with skincare for the face. That way, you know your underarms are getting the proper care they need.
With so many underarm products in the market, it's important to be discerning about the products that we use. Since you might already know what works for your face, you might want to try experimenting with the same nourishing ingredients for your underarms. Enter Dove Intensive Renew Deodorant Dry Serum. It's pit-friendly in all its essence, and apart from functioning as a deodorant, it works as a serum with skin-loving ingredients as well. It's no wonder that influencers and consumers alike consider this deo to be their underarm holy grail!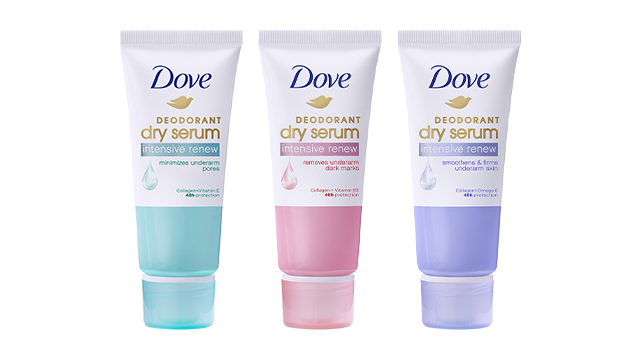 It can penetrate deep into the skin to help renew and nourish your underarms. It's formulated with collagen boosters that help keep underarm skin smooth and bright. On top of these, the deodorant is formulated with popular skincare ingredients—some you probably already use on your face.
Help even out your underarms by using the Removes Underarm Dark Marks variant, which has vitamin B3; make pores appear smaller by using the Minimizes Underarm Pores variant, which has vitamin E; or smooth out lines with the Smoothens And Firms Underarm Skin variant, which has omega-6.
The best part? You won't have to compromise protection from sweat and odor when you nourish your skin with this deo serum. It comes in fresh scents and it will keep you smelling fresh and feeling dry all day.
To find out more about the Dove Intensive Renew Deodorant Dry Serum, check out Dove's Facebook page. Dove products are available in all major supermarkets and online on Lazada, Shopee, and Watsons.
This article was created by Summit Storylabs in partnership with Dove Deo.