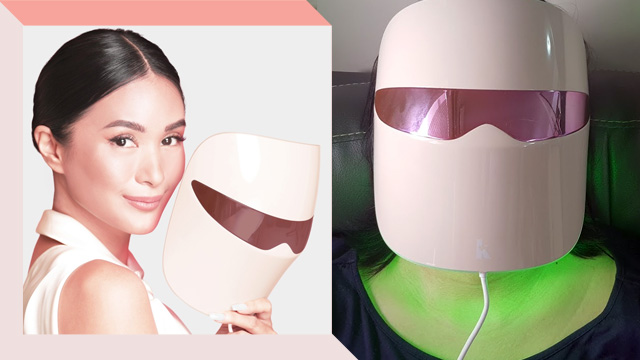 Every Pinay has her own way with coping with the pandemic: some have tried baking, some have opened their own businesses, and some have done both—including subscribing to self-care methods to keep worries at bay such as bingeing on K-drama and taking a deep dive into skincare.
ADVERTISEMENT - CONTINUE READING BELOW
READ MORE ON SKINCARE PRODUCTS AND TREATMENTS:
We have to admit that the last point has really been a huge help. The simple routine of cleansing, toning, and moisturizing your face is honestly calming. Whether you go for three steps or ten, it's the results that matters: great skin and a quieter mind.
That being said, you've probably had a lot of time to look through the internet to check out what's the latest in skincare, and if you haven't seen it yet, LED masks have been a trend of late. We're sure you're already familiar with this if you usually get facial treatments from your resident derma, but just in case you're not, LED masks are used for light therapy. They've been around for quite some time, and are used together with skin-loving concoctions in order to address a number of needs, including acne, fine lines, and dark spots, among others.
It's only recently, however, that they've been made available to the public. One of the more popular options in the market is Love K-derma's LED Light Mask.
The LED Light Mask
The first noticeable thing about Love K-derma's LED Light Mask is how sturdy it is—it's a far cry from those flimsy picks you'll find on some online platforms.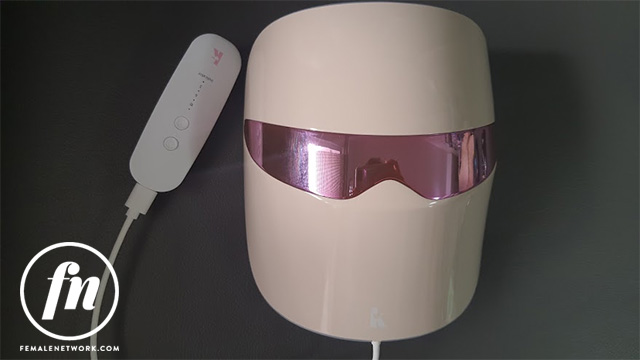 ADVERTISEMENT - CONTINUE READING BELOW
It's almost like a welder's mask (or Pink Ranger's mask), especially since it has ample protection for the eyes: the goggle-like rubber lining is there so that you won't have light seep through and hurt your peepers.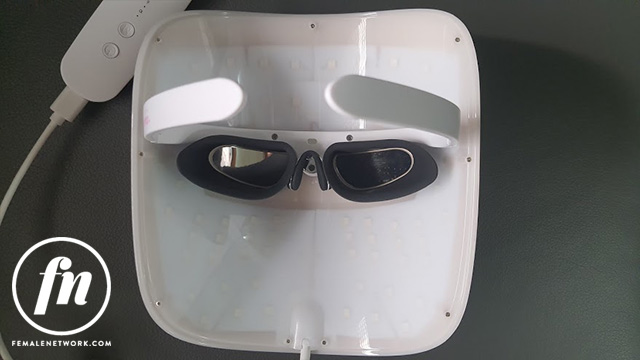 ADVERTISEMENT - CONTINUE READING BELOW
It comes with a remote you'll connect to the mask. It's rechargeable, so you don't need to worry about batteries.
The experience
First off, it's important to test the device first on another part of your body before trying it on your face. Try it on your forearm for around three minutes, and if you don't see any reaction in a day, then you can go ahead with it.
Prior to putting the mask on, you'll need to first cleanse your face, then apply K-derma's Glass Skin Activating Gel, which contains hyaluronic acid.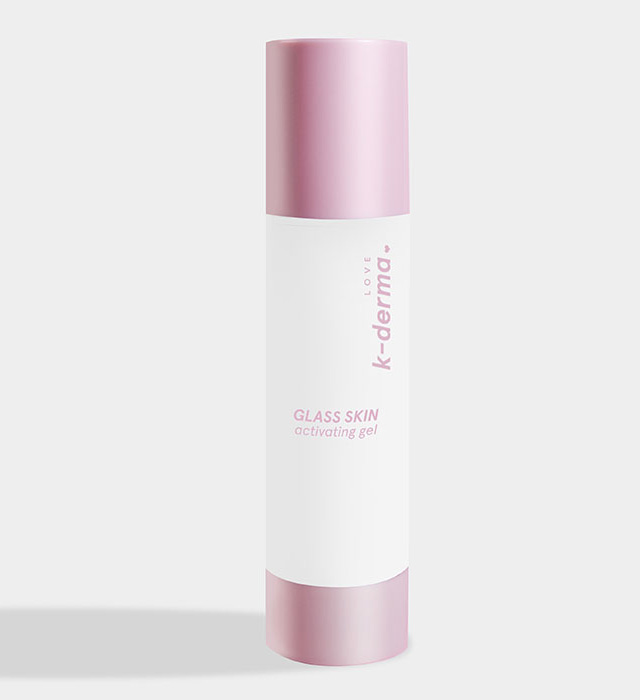 ADVERTISEMENT - CONTINUE READING BELOW
TRY: K-derma Glass Skin Activating Gel, P899, available online
Once you're ready, you can connect your remote to the mask and turn it on. You'll hear a voice prompt that will ask you to choose what kind of light you want for your session The K-derma LED Light Mask offers the following options:
Blue: Kills bacteria, and is best for treating mild acne issues;
Red: Stimulates cellular activity and boosts collagen production for plumper skin;
Green: Boosts collagen production and smoothens fine lines;
Cyan: Promotes tissue metabolism;
Yellow: Improves cellular oxygen exchange and helps detoxify your skin;
Purple: Dual-frequency light; has the effects of both Blue and Red LED lights; and
White: Combines Blue, Red, and Green light treatments.
Your mask won't immediately turn on after picking the kind of LED treatment you want. It'll only do so once you wear it so here's an FN Tip: make sure your eyes are closed when you slide the mask on to avoid accidentally getting them hurt by the light.
ADVERTISEMENT - CONTINUE READING BELOW
Once it's on, it will feel a bit heavy and quite snug, and it has to be so that your eyes will remain protected and it won't slide down your face. Lean back on your chair or lie on your back for utmost comfort, as the treatment will last for 10 minutes—good enough span of time for a quick power nap.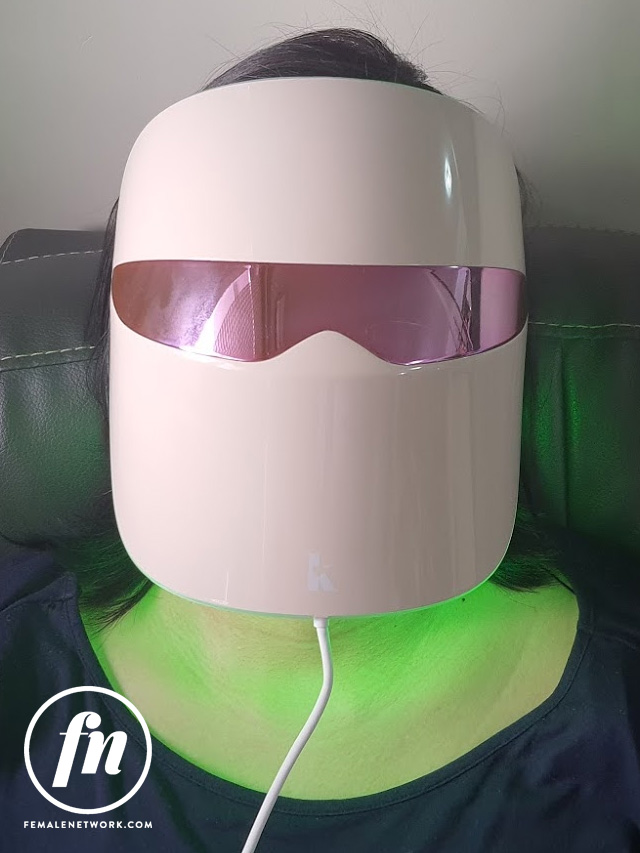 ADVERTISEMENT - CONTINUE READING BELOW
Once the 10 minutes are up, the mask automatically turns off.
Note: Since the mask is heavy and the rubber protector around your eyes is snug, chances are you'll find light weight marks on your skin after the treatment. I discovered that putting wet tissue on your eyes before wearing the mask keeps this from happening, so best to have a pack ready!
The effect
It's not so visible on photos but I've tried the red LED light and it actually minimized my pores in one session and gave my skin a smooth chok-chok finish.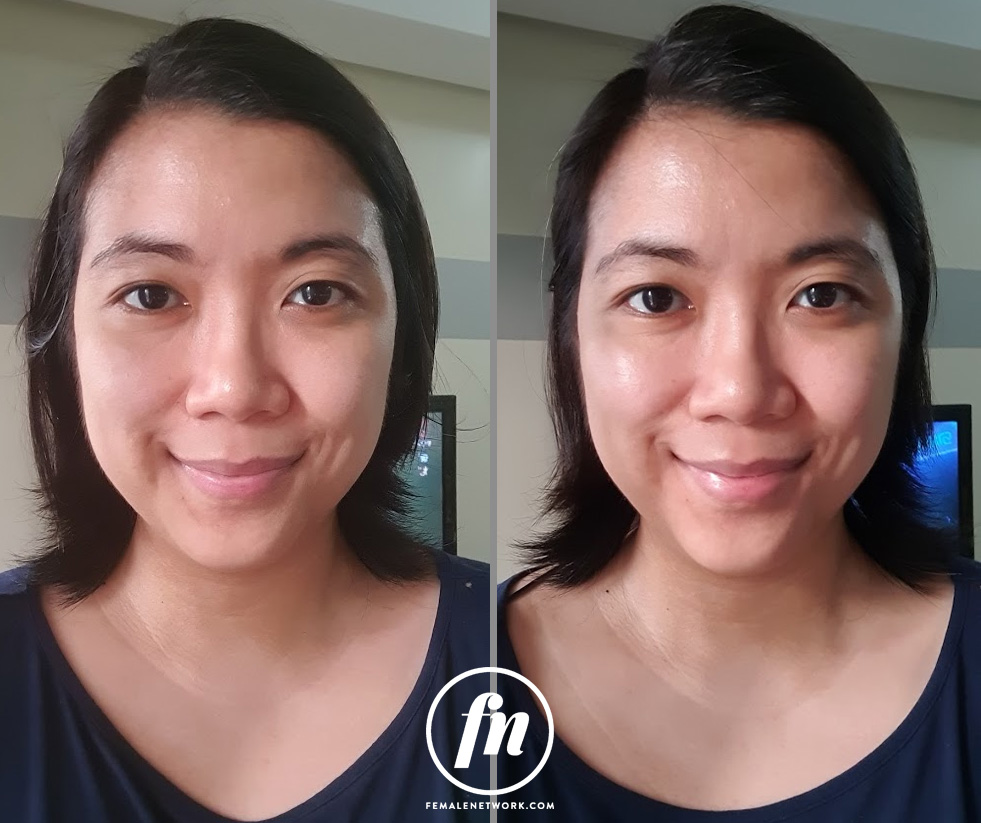 ADVERTISEMENT - CONTINUE READING BELOW
The treatment seems to double the effect of the skincare product I used, and it's honestly quite satisfying to feel how soft my skin is after. I then used K-derma's Gold Glow Serum, which helps with depigmentation, but you can actually use any kind of serum or essence—Estee Lauder's Advanced Night Repair is also a good pick.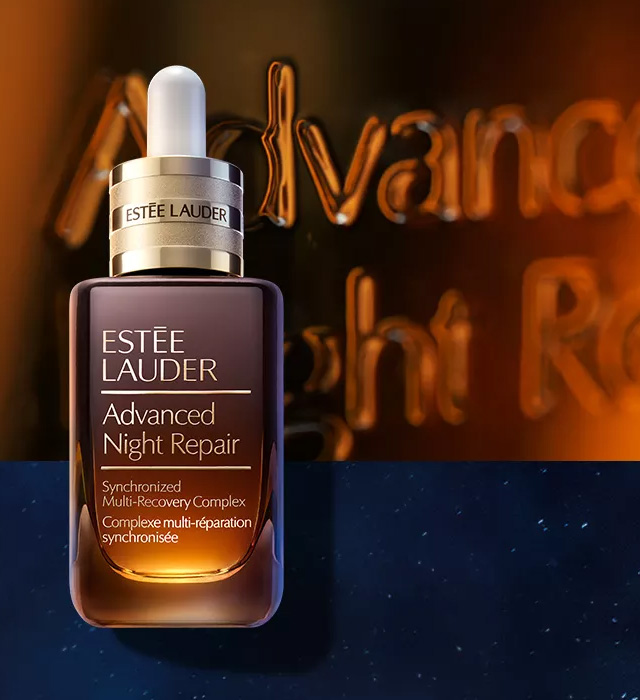 ADVERTISEMENT - CONTINUE READING BELOW
TRY: Estee Lauder Advanced Night Repair, available on Lazada
You can add light therapy to your skincare routine twice or thrice a week. It's best before going to bed.
Is it worth it?
It's a pretty relaxing experience. If you're someone who works long hours at home, that 10-minute reprieve/beauty sesh really feels good.
That being said, it doesn't come cheap. The LED Light Mask is priced at P10,999, but if you take your skincare routine very seriously and you want that derma experience in your own home, then it's a good investment. Results may vary, but you do get what you pay for (the safety precautions are much appreciated!).
Want more options? Here are other brands to check out:
Soié Skin LED Glow Mask
Available via Soie Skin on Instagram
This mask offers three different LED lights: red, amber, and blue.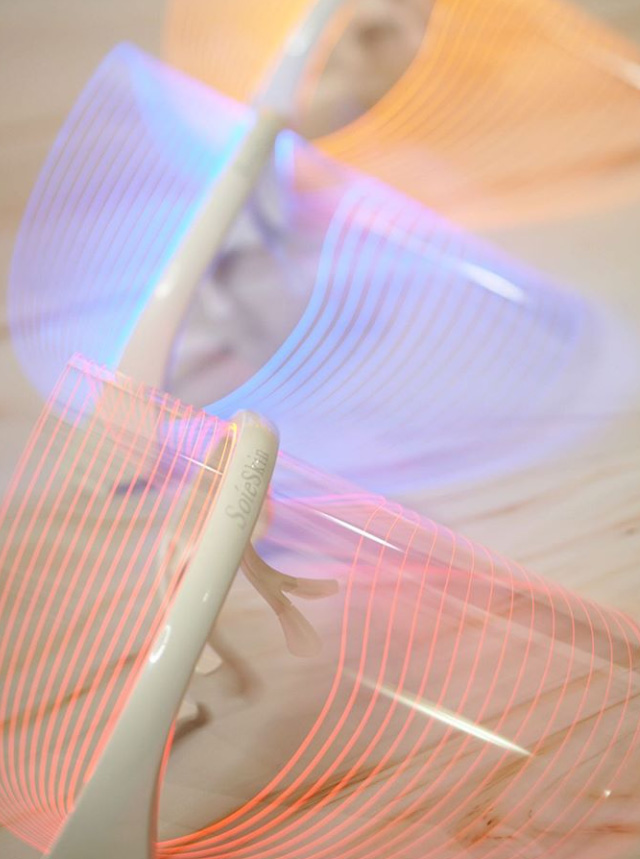 ADVERTISEMENT - CONTINUE READING BELOW
Éclair LED Face Mask
P5,400 (originally P6,800) available on HappyBeauty.com.ph
With blue, red, and amber light settings, this product from Korea also comes with an eye shield for your safety.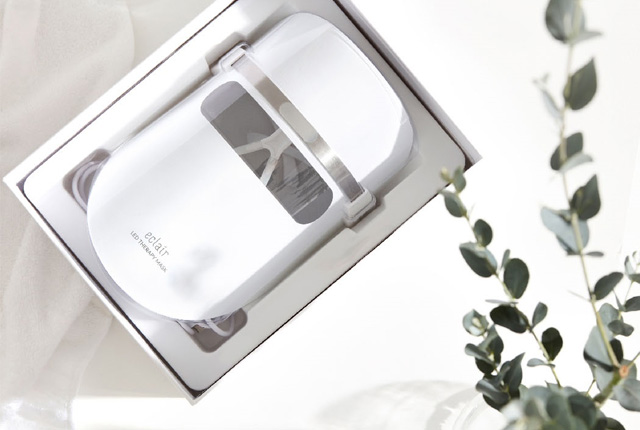 READ MORE ON SKINCARE PRODUCTS AND TREATMENTS:
ADVERTISEMENT - CONTINUE READING BELOW
Foreo UFO Mini
P11,000, available on Lazada
While this doesn't cover your whole face, the Foreo UFO Mini combines LED light treatment (red, green, and blue) with hot and cool facial massages to help stimulate your cells and tighten your skin.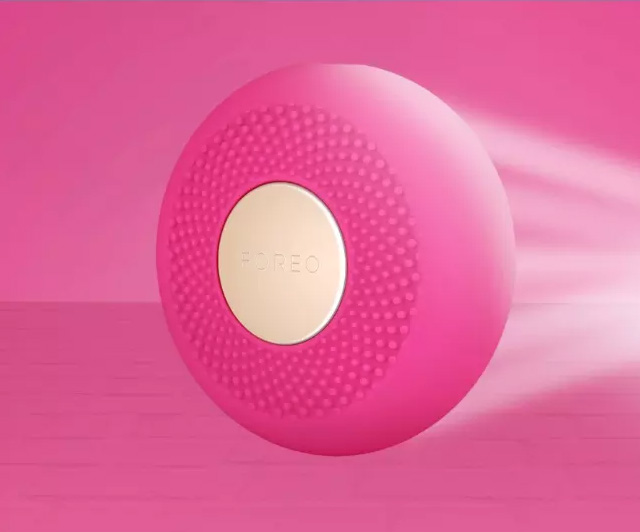 Load More Stories